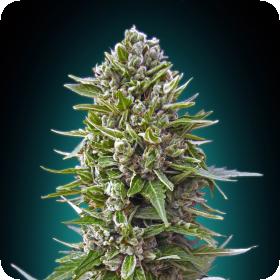 Auto Northern Lights Feminised Seeds
Seed banks and breeders the world over have cerated their own versions of this iconic cannabis strain and it is not hard to understand its appeal.
Few cannabis varieties undergo the level of scrutiny and meticulous development that Northern Lights has. The happy result of that labour is a globally popular strain whose genetics can be found in hybrids the world over.
Now is your chance to experience everything that is Northern Lights has to offer, courtesy of 00 Seeds.
This powerful and stable automatic version is an 80/20 indica-dominant hybrid that delivers the goods in a way that any NL lover will immediately recognise and appreciate.
Auto Northern Lights is very easy to grow. It responds favourably to almost any preferred grow method, either indoors or out. As they mature, the plants take on the classic stereotypical look of cannabis with thick, dark green leaves.
The body structure is also tight and typical of an indica.
Novice growers will enjoy fast success and favourable yields, but experienced ones will reap even greater rewards. The proper care of Auto Northern Lights will lead to truly astronomical yields.
These plants produce hard, dense nugs that literally shimmer in the light with thick, potent, crystalline resin. The plants have a strong permeating scent so adequate ventilation and air filtering are highly recommended when growing indoors.
The flavour of Auto Northern Lights is like the original: sweet and tangy and very intense. It has a singularly calming effect that comes on almost at once.
After just a couple of hits this strain is sure to become a favourite of anyone uninitiated. Better still, this strain is particularly easy to grow. Hydroponic grow methods are recommended but they grow well outdoors in soil as well. Yields of 300-450 g per square metre are typical.
Genetics:
Northern Lights x Ruderalis