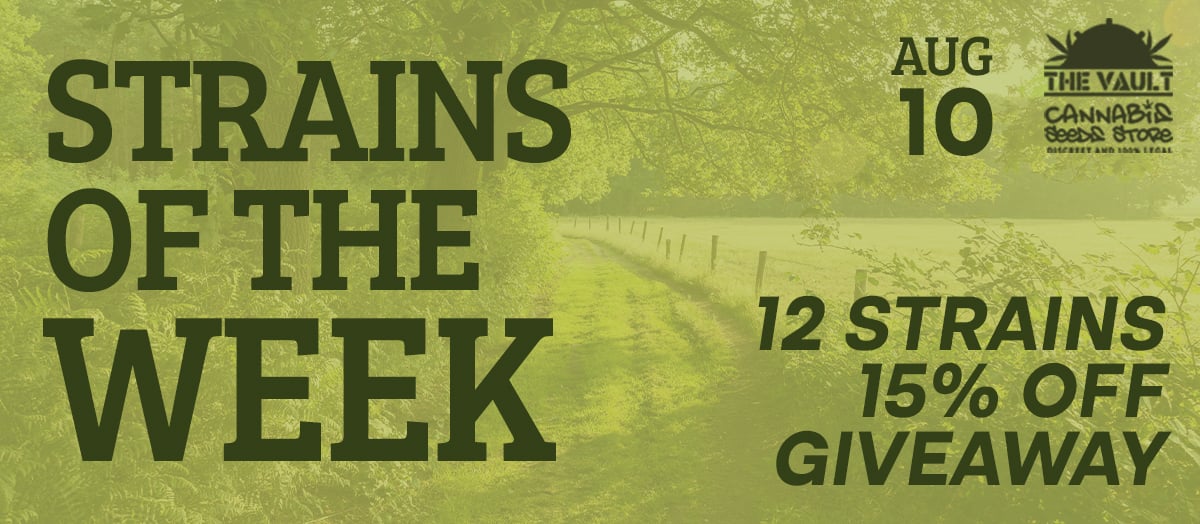 Happy Wednesday, Team Vaulters!
WINNER!
The 5-pack of Outdoor UK Auto Feminised Seeds by Phoenix Cannabis Seeds goes to… Mick! Congrats!
Every week we bring you a selection of twelve strains at 15% off the original price. That's right, these exclusive auto-flowering, feminized and regular seeds are available to the general public, and they won't last long.
These incredibly good value seeds are chosen by our expert cannabis connoisseurs here at The Vault, so you know that every seed is a winner before it leaves our shelves. Which strains will you choose?
Have you ever won one of our raffles before? It feels great, and we want to do it again! What are you waiting for? Enter the giveaway now.
Let us know in the comment section which strains you would like to see in the next Strains of the Week, and you will automatically qualify to get an individual 5-pack of Outdoor UK Auto Feminised Seeds by Phoenix Cannabis Seeds!
Remember the magic trick – for 15% off the price, please introduce the code 'SOTW15' at the checkout.
Double the seeds, double the love.
Also, we're adding more and more on-purchase promos every week, so your cart can include also more freebies than the ones we normally offer.
Both breeders and types of seeds may vary depending on the week and the events taking place at the time. This means no week will be the same as the previous one!
We'll try to please all tastes by selecting carefully strains based on their flavour, THC and CBD content, maximum size, yielding, etc.
The Strains of the Week
Blue Dream'matic Autoflowering Feminised Seeds by Fastbuds Seeds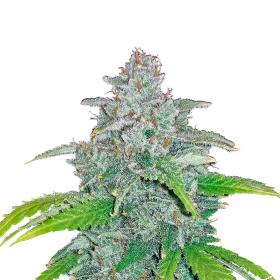 Blue Dream'matic is a 'true blue' budding machine which delivers a euphoric, relaxing and uplifting high. This 2017 auto-flower creation stays true to the Blue Dream classic with sweet earthy notes at early growth, later joined by a sharp berry scent. We've only improved on the original genetics, so prepare yourself for a beast of a plant with great resistance. Big, long, dense buds are the signature of this strain, which spreads branches wide and far, more of a giant bush than a tree.
Blue Dream Feminised Seeds by Garden Of Green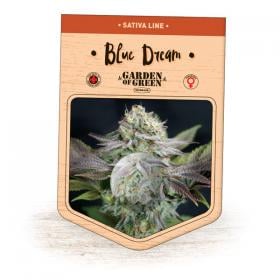 Blue Dream is well known to professional breeders and medical consumers throughout the USA, mostly because of its enormous commercial yields, up to 500 g/m2 and miraculous medicinal qualities. It's in the top 10 strains of all time in the US and now becoming in great demand in Europe.
Purple Queen Feminised Seeds by Royal Queen Seeds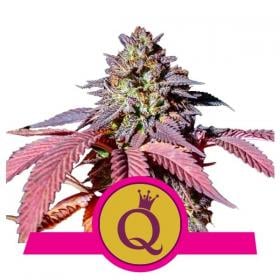 Purple Queen is pure indica royalty. By combining the most elusive and highly-prized purple phenotypes of Kush mountain strains, the master breeders at Royal Queen Seeds have developed a unique Kush hybrid. Vibrant purple colours, pungent pine-fuel aromas, and a deeply penetrating, physically stoned effect are to be expected from Purple Queen.
Original Critical Auto Feminised Seeds by Fastbuds Seeds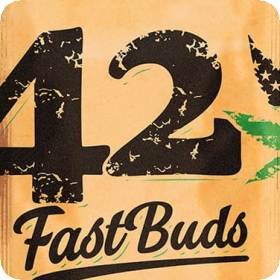 Original Critical Auto is a medium-sized plant that can reach a height of 90 to 140 cm depending on the surroundings. It's an excellent choice for indoor growers as well as outdoor farmers in warm/hot areas. It has a life cycle of around ten weeks.
White Widow Feminised Seeds by Phoenix Cannabis Seeds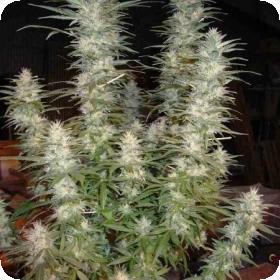 White Widow is one of the worlds most loved strains. It was first created in the 1980s and has only increased in popularity since it first came out. This strain is extremely stable and will always produce consistently high quality crops.The scent is powerful and only gets worse through maturity, so this strain will need to be ventilated if grown indoors. The flavour is fresh and clean which lends itself to the clear, creative effect. It can also be extremely relaxing and perfect for those suffering from stress.
White Widow Express AUTO Feminised Seeds by Phoenix Cannabis Seeds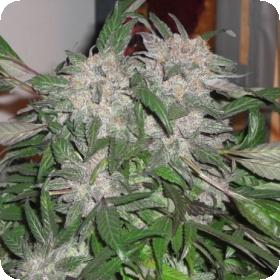 White Widow Express Auto is an updated version of a much loved classic. The original White Widow is known and loved all over the world for its amazing resin production and powerful effect.The buds are enormous and are so coated in resin that they look as though they've been out in the snow. The scent is citrusy with hints of sweet and sour, and a flavour to match.
Strawberry OG Feminised Seeds by Cali Connection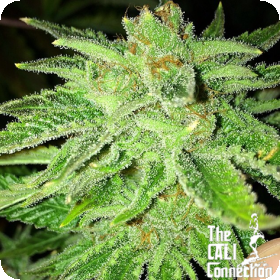 This is one of the newest strains available from Cali Connections. Strawberry OG has all the best parts of the ever popular Bruce Banner #3 combined with Tahoe OG. This strain was incredibly carefully planned and carried out by Cali's talented breeding team. One of the most celebrated aspects of this strain is its high terpene volume. The aroma is powerful and is not only fruity but also has a burst of pine. There is also a delicious fruity taste that is completely unique to Strawberry OG.
Californian Orange Feminised Seeds by Dutch Passion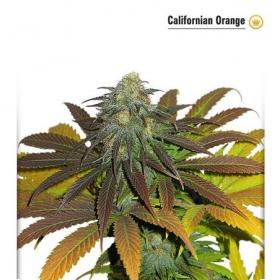 The Californian Orange strain is a 50% Indica, 50% Sativa strain which is available from Dutch Passion alone. This is truly a classic strain which dates back to the 1980s and in the years since it has been inbred only rather than combined with other strains. The genetics come from, as you may have guessed, a Californian strain of a rather impressive quality giving it a strong yet social effect. The strain itself is strong and stable as well as producing a rich aroma and has a high level of resin production.
Cali Bay Dream Feminised Seeds by Garden of Green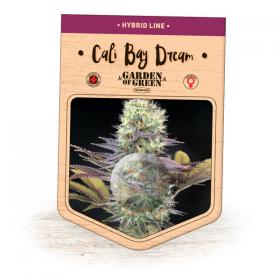 Our Bay 11 is truly an amazing sativa strain of medical Cannabis, And because of its amazing ability to cut through to what ails you, and has aready become a collective favorite among patients. With thick unbelievably sticky beautifully coloured full buds provides a unique richness of experience that is missing in so many other medical strains. Its thick and dense buds grow in perfect formation and are, simply put, wonderful to look at!
Californian Snow Autoflowering Feminised Seeds by FastBuds Seeds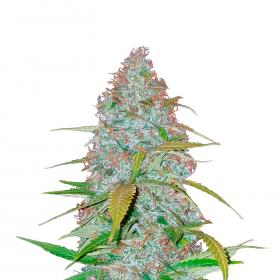 This is the rarest and most daring strain created by FastBuds team of botanists. Californian Snow is a cross between an American Old School Hot California strain and a Canadian Ruderalis that we discovered in late 2013. It is quite stable and displays a greater percentage of Sativa phenotypes, though it incorporates Indica genetics.
Auto California Kush Feminised Seeds by 00 Seeds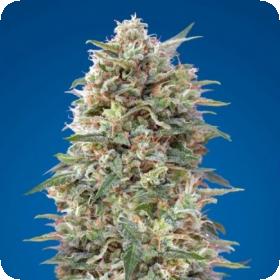 For the old school cannabis aficionados who find few things more exciting than the words "California" or "Kush", this is a special treat for you. From the good people at 00 Seeds comes California Kush Feminised. This strain is extremely vigorous, fast growing, resinous and overall just a seriously impressive specimen. It's high is soft but fast, delicate but intense and extremely fluffy and floaty. This is due to the fact that the strain is Indica dominant, which also accounts for its short growing time.
Green Poison XL Auto Feminised Seeds by Sweet Seeds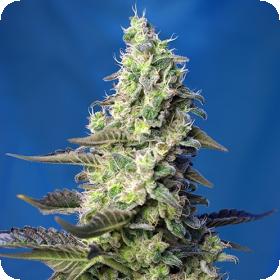 Green Poison XL Auto is a bigger version of the popular Green Poison Auto from Sweet Seeds. This trait was attained by continuing to select and cross some of the strain's tallest specimens. They increase in size by around 25%, resulting in increased harvests and resin output. This XL Auto is 56.87% Indica, 40% Sativa, and 3.12% Ruderalis, and it will be ready to harvest in 8 weeks. This means that multiple harvests will be achievable outdoors in many places throughout a growing season.
Strains Of The Week TERMS
15% Off The Following Strains
This selection of Strains of the Week is valid until the 10th of August 2022
To apply the price reduction please introduce the code 'SOTW15' at the checkout.
It cannot be combined with other discount codes.
GIVEAWAY TERMS
Promo is live from August 3 to 10 of 2022
Entries are verified first so your entry may not show up for 24-48 hours
The winner will be updated on this blog post on the closing date of the 10th of August 2022
We will share the news on our social media pages. The winner will also be emailed directly and your details will remain discreet. We will only publish your name on the blog that is supplied with the entry
The prize must be claimed within 28 days or it will be put into the pot for a future promo
The results are final
Newsletter Sign Up
Make sure you never miss another Vault promo – sign up for our newsletter at https://www.cannabis-seeds-store.co.uk/the-vault-newsletter
Remember: It is illegal to germinate cannabis seeds in many countries including the UK.  It is our duty to inform you of this fact and to urge you to obey all of your local laws to the letter.  The Vault only ever sells or sends out seeds for souvenir, collection or novelty purposes.