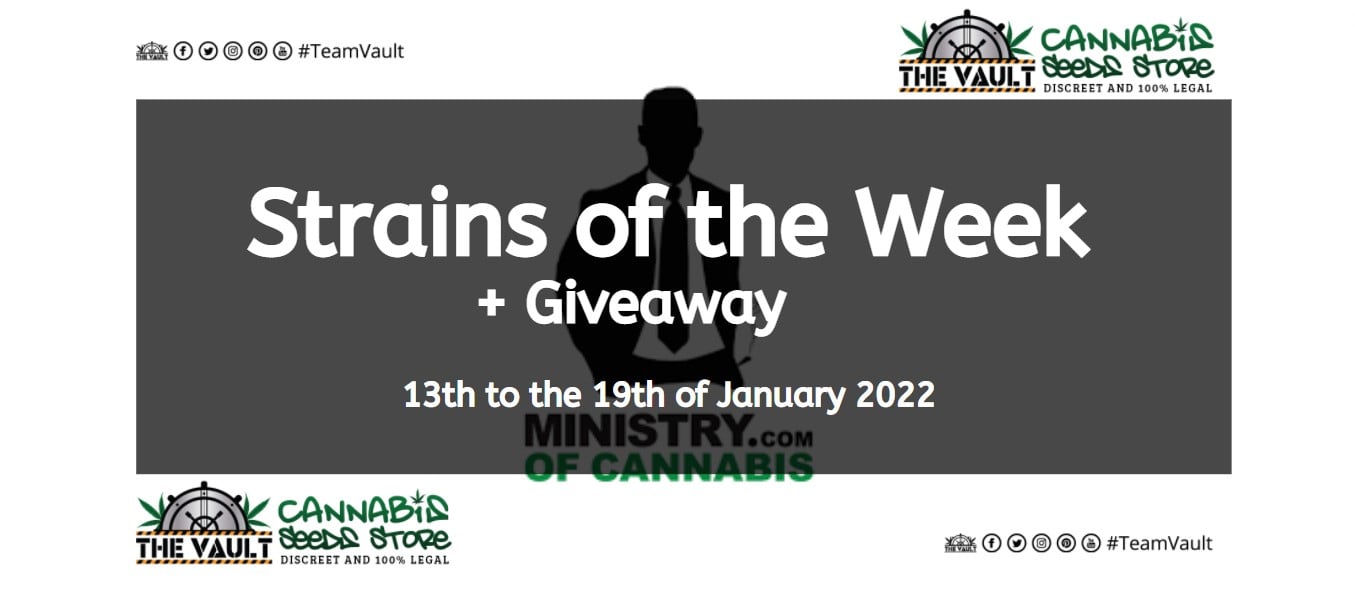 Hello there, fellow Team Vaulters!
WINNER: Michael Parry. His 5 Big Bud XXL Fem Seeds by Ministry of Cannabis are on the way!
Now that we're all of us calmed and trying to get over the fact that Christmas is gone, we are back with a classic – the Strains of the Week!
And not only that but also our wee weekly giveaways.
This week, we're taking from the pot 5 Big Bud XXL Fem Seeds by Ministry of Cannabis.
How to qualify? Easy peasy – let us know in the comment section which breeders or seeds you'd like to see here!
Remember the magic trick – for 15% off the price, please introduce the code 'SOTW15' at the checkout.
Double the seeds, double the love.
Also, we're adding more and more on-purchase promos every week, so your cart can include also more freebies than the ones we normally offer.
Both breeders and types of seeds may vary depending on the week and the events taking place at the time. This means no week will be the same as the previous one!
We'll try to please all tastes by selecting carefully strains based on their flavour, THC and CBD content, maximum size, yielding, etc.
The Strains of the Week
Fat Banana Feminised Seeds by Royal Queen Seeds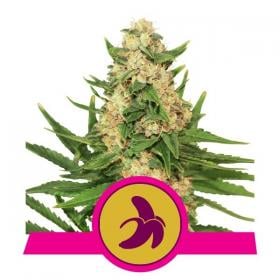 Fat Banana is the product of a super selective strain development process that aimed to hybridise the biggest, fattest Banana OG specimens. Fat Banana is big on flavour and packing a serious amount of cannabinoids.
Fat Banana Auto Feminised Seeds by Royal Queen Seeds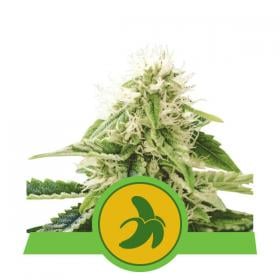 Fat Banana Auto inherited indica-dominant genetics from the original strain. Much like her non-auto parent, she provokes a body-slamming high par excellence.
Master Kush Feminised Seeds by Dutch Passion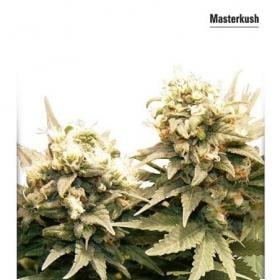 Even the most casual marijuana grower or enthusiast has, at a minimum, heard of Kush and has likely tried it whether they realize it or not. It is a common strain for breeding projects due to its exceptional genetics and quality.
Master Kush Auto Feminised Seeds by White Label Seed Company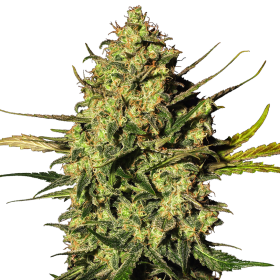 Auto Master Kush comes from the original Master Kush, one of the first hybrids created with two pure kush strains. Both of these strains came from the vast Hindu Kush mountain range.
Cheese Exodus Feminised Seeds by Garden of Green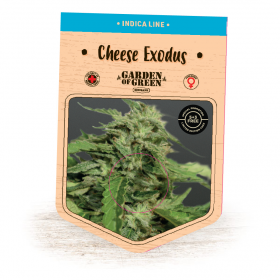 Cheese Exodus is the same strain as the United Kingdom Cheese. It is an 80 per cent indica strain formed by crossing Skunk #1 with Afghani, with very good yields and medicinal properties.
UK Cheesy Express AUTO Feminised Seeds by Phoenix Cannabis Seeds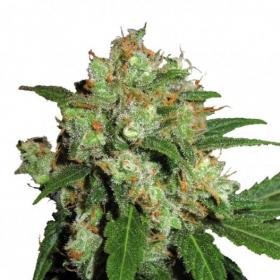 Cheese was first created in the 1980s and has quickly become one of the world's most popular Skunk #1 phenotypes. Since then lots of breeders have played around to try and improve cheese even further.
Skywalker Kush Feminised Seeds by DNA Genetics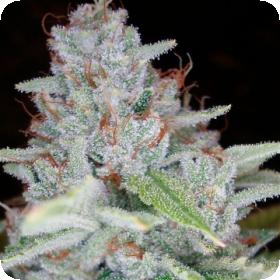 This is a very sought after clone in the States and now DNA Genetics are very proud to present this strain to the world. The Skywalker Kush tastes similar to their OG Kush, but the yield has increased a lot. The Skywalker Kush gives above average yields as well as having a great complex flavour.
Afghan Kush Ryder Autoflowering Feminised Seeds by World of Seeds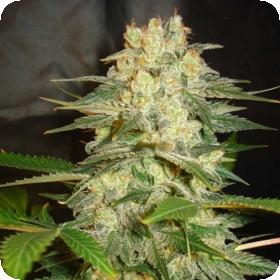 This Afghan Kush Ryder strain is a combination of the original Afghan Kush and Ruderalis genetics. This Afghan Kush comes from a range of pure Indica strains which were grown in a small area of the Hindu Kush mountains in Northern Pakistan.
Candyland Feminised Seeds by Grand Daddy Purple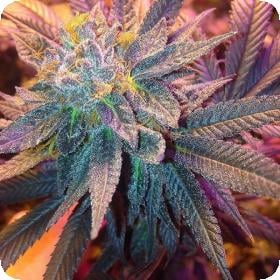 CandyLand is a sativa-dominant hybrid developed by crossing Grandaddy Purps and Platinum Cookies. This variety, developed by Ken Estes, the creator of Grandaddy Purple, has had a significant effect on the California medical marijuana sector.
Grand Daddy Purple – 5 FEMINISED Seeds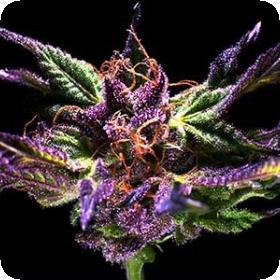 This strain is one of the old favourites and was first introduced to the Bay Area in 2003. Not long afterwards it was picked up as a medicinal marijuana strain that became instantly popular in California.
Blue Gelato 41 Feminised Seeds by Barney's Farm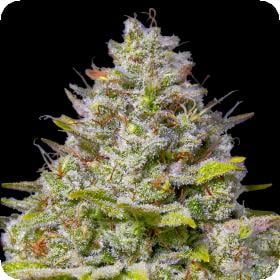 BLUE GELATO 41 is our sensational new Blueberry super-cross with the West Coast. She was created by crossing the famous Blueberry with Thin Mint Girl Scout Cookies and the fresh and fruity Indica, Sunset Sherbert.
Critical Kush Auto Feminised Seeds by Barney's Farm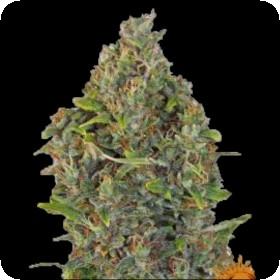 One of Barney's most popular strains is now available in autoflowering, so say hello to the Critical Kush Auto. This strain was created by crossing the Critical Kush with our most advanced autoflowering breeding plant, and can be yours in just 8 – 9 weeks.
Strains Of The Week TERMS
15% Off The Following Strains
This selection of Strains of the Week is valid until the 19th of January 2022.
To apply the price reduction please introduce the code 'SOTW15' at the checkout.
It cannot be combined with other discounts codes.
GIVEAWAY TERMS
Promo is live from the 12th to 19th of January 2022
Entries are verified first so your entry may not show up for 24-48 hours
Winner will be updated on this blog post on the closing date of the 19th of January 2022.
We will share the news on our social media pages. The winner will also be emailed directly and your details will remain discreet. We will only publish your name on the blog that is supplied with the entry
The prize must be claimed within 28 days or it will be put into the pot for a future promo
The results are final
Newsletter Sign Up
Make sure you never miss another Vault promo – sign up for our newsletter at https://www.cannabis-seeds-store.co.uk/the-vault-newsletter
Remember: It is illegal to germinate cannabis seeds in many countries including the UK.  It is our duty to inform you of this fact and to urge you to obey all of your local laws to the letter.  The Vault only ever sells or sends out seeds for souvenir, collection or novelty purposes.