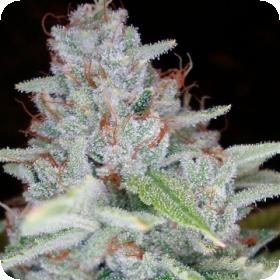 Skywalker Kush Feminised Seeds
When people ask for a good yielding OG Kush variety they are talking about the Skywalker Kush!
This is a very sought after clone in the States and now DNA Genetics are very proud to present this strain to the world. The Skywalker Kush tastes similar to their OG Kush, but the yield has increased a lot. The Skywalker Kush gives above average yields as well as having a great complex flavour.
With its high THC % The Skywalker Kush will produce big dense flowers with lots of resin, flowering in 9 weeks gives you the chance to have multiple high yielding crops a year. You can super-crop Skywalker Kush or you can "top" her either way she respond's great and rewards you with exceptional herb.