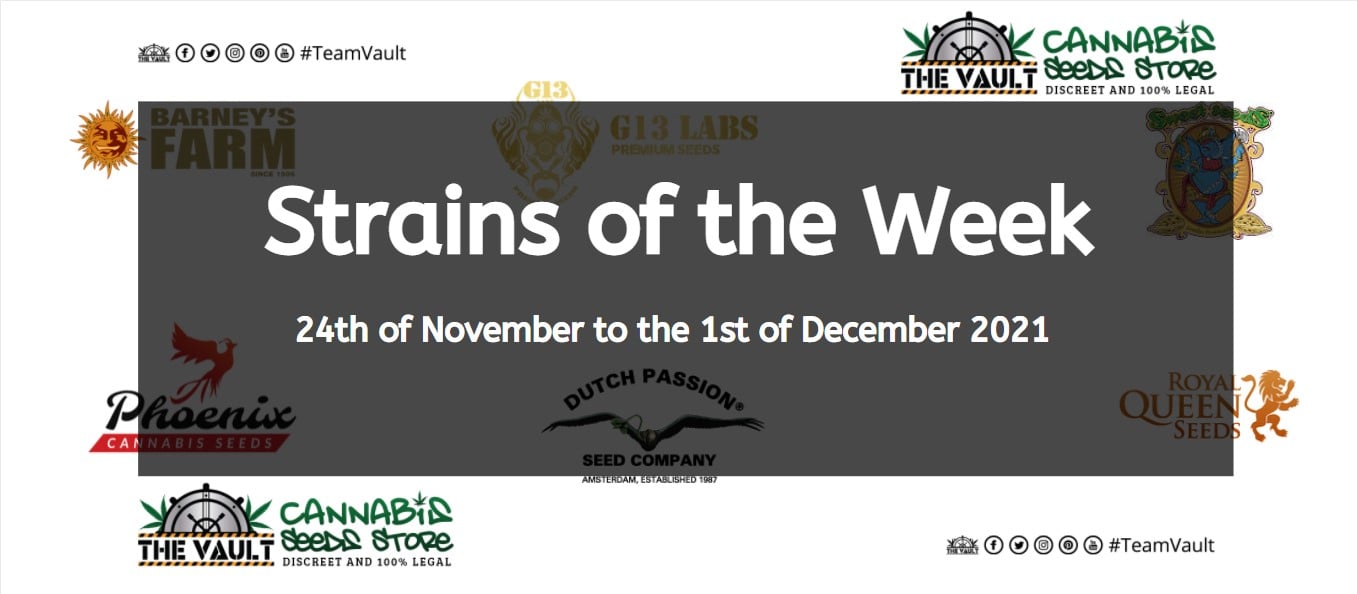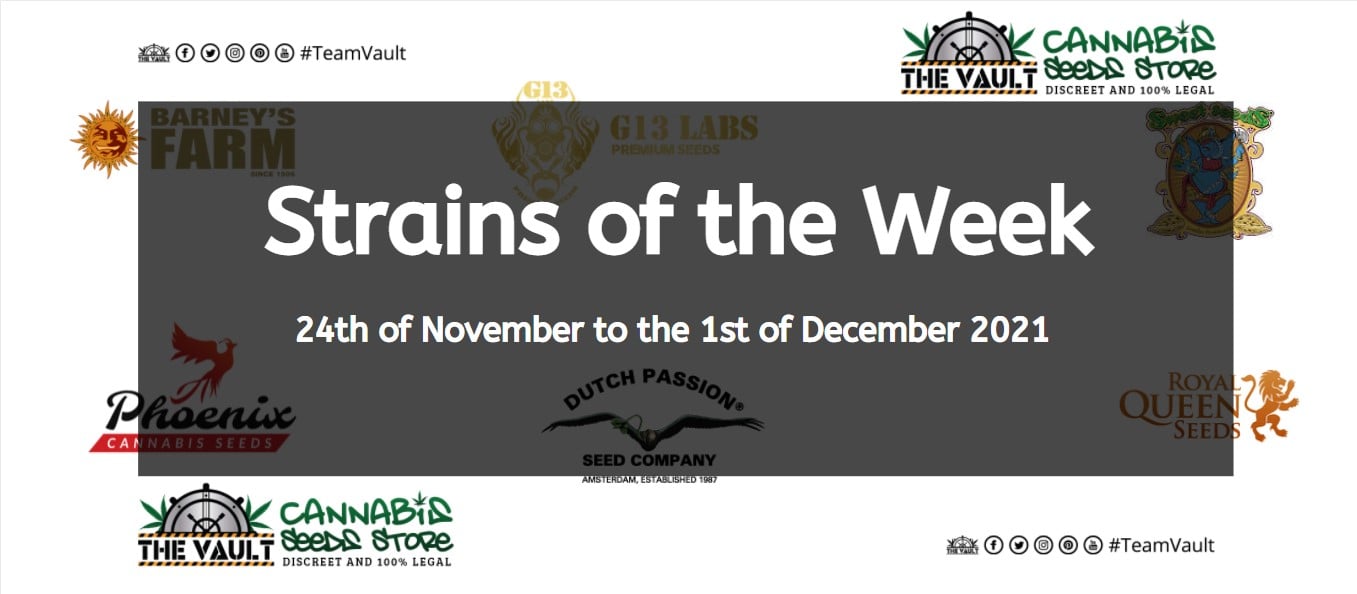 Happy Wednesday, Team Vaulters!
'Here we go again on our own […] Like a drifter we were born to crop alone'
Don't let the chilliness make a wool ball out of you, move around, get your fireplace ready or start thinking about your next crop!
At The Vault, we make things easier for you – we offer you 12 magnificent seeds at a fantastic price. The Strains of the Week make it back once again, folks!
Remember the magic trick – for 15% off the price, please introduce the code 'SOTW15' at the checkout.
Double the seeds, double the love.
Also, we're adding more and more on-purchase promos every week, so your cart can include also more freebies than the ones we normally offer.
Both breeders and types of seeds may vary depending on the week and the events taking place at the time. This means no week will be the same as the previous one!
We'll try to please all tastes by selecting carefully strains based on their flavour, THC and CBD content, maximum size, yielding, etc.
The Strains of the Week
Mimosa EVO Feminised Seeds by Barney's Farm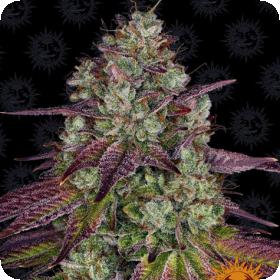 Mimosa EVO™ evolved from a famous Emerald Triangle cut, Mimosa, originally bred by Symbiotic Genetics and now super-charged! This 70% sativa-dominant plant is packed with large frosted buds, rich in star-studded cannabinoids and terpenes.
Cookies Gelato Feminised Seeds by Royal Queen Seeds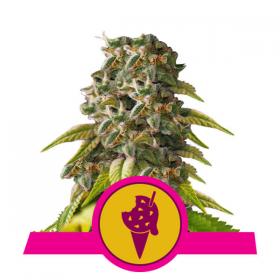 Cookies Gelato inherited her mighty effects from potent parent strains Girl Scout Cookies and Gelato. However, this dynamic duo is known for more than their sheer power.
Cookies Gelato smells spectacular and holds an outrageous THC level of 28%. Such a high level of the psychoactive cannabinoid results in an immediate high. A single hit is enough to induce a high that's capable of overwhelming novices.
HulkBerry Feminised Seeds by Royal Queen Seeds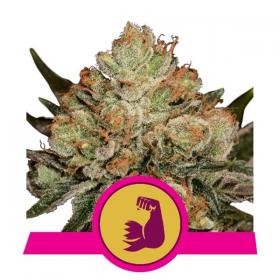 HulkBerry is the fusion of Colorado's the dankest cannabis breeding stock. The prized Ghost OG cut and the fruitiest Strawberry Diesel cultivar collided to smash open a new dank dimension from which Hulkberry emerged.
CBD Auto Feminised Seeds by Phoenix Seeds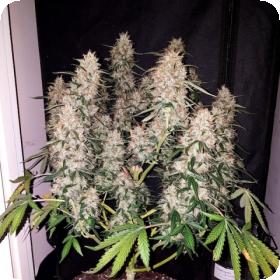 This strain is for sweetness lovers out there who need something a little more medicinal. The THC to CBD ratio is an amazing 1:1, it can even get up to 1:2. The effect is delightfully light and physically relaxing. This strain is recommended to those suffering from convulsions, inflammation, nausea and anxiety.
Rhino Ryder Autoflowering Feminised Seeds by Fastbuds Seeds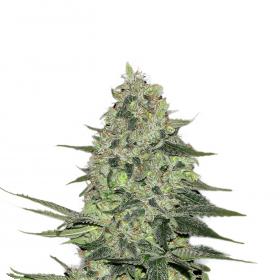 Rhino Ryder is an auto-flowering strain that has been produced by crossing Medicine Man (a.k.a. White Rhino) with ruderalis genetics. It is a medicinal marijuana strain that is fast growing, early maturing and which requires no special skills or knowledge on the part of the grower.
Fro-Yo Auto Feminised Seeds by G13 Labs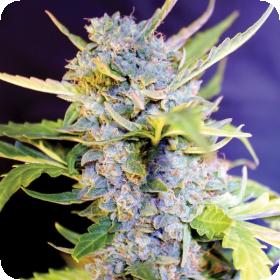 Made from (Sunset Sherbet x Girl Scout Cookies) x Ruderalis, FroYo is an incredible strain that produces compact, purple, very resinous flowers. Both parents of the original cross are cup winners and sought-after varieties.
Pineapple Chunk Feminised Seeds by Barney's Farm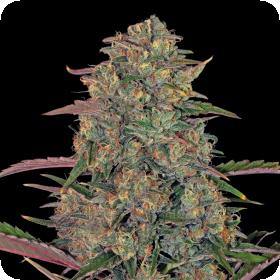 Barney's Farm Pineapple Chunk is an all-indica hybrid of several popular strains: Pineapple crossed with Cheese x Skunk #1. the purpose was to merge the flavours and aromas of these two classic strains into a single, explosive cannabis experience.
Blueberry Feminised Seeds by Dutch Passion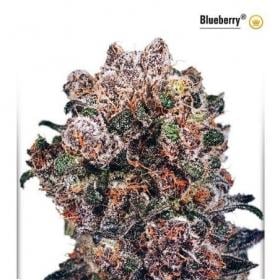 The Dutch Passion Blueberry is a true classic with genetics dating back to the 1970s and there are many reasons why this strain has remained a Dutch Passion favourite. Its makeup is 20% Sativa and 80% Indica.
Grand Daddy Purple – 5 FEMINISED Seeds by Grand Daddy Purple
This strain is one of the old favourites and was first introduced to the Bay Area in 2003. Not long afterwards it was picked up as a medicinal marijuana strain that became instantly popular in California.
Smoothie Auto Feminised Seeds by FastBuds Seeds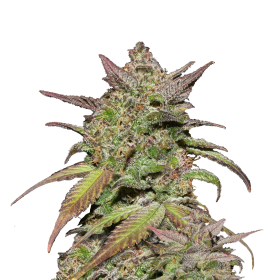 Smoothie Auto is an indica-dominant hybrid of Blueberry and Somango cannabis strains. Despite its autoflowering habit, it can produce some outstanding quantities of high-THC buds in a relatively short grow cycle.
Pineapple Express Auto Feminised Seeds by G13 Labs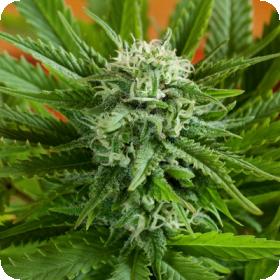 Pineapple Express Auto from G13 Labs Seeds is best described as feminised, autoflowering, and Indica dominant. This remarkable cultivar provides excellent yields while remaining compact (up to 100cm).
Blueberry Cheese (Blue Cheese) AUTO Feminised Seeds by Barney's Farm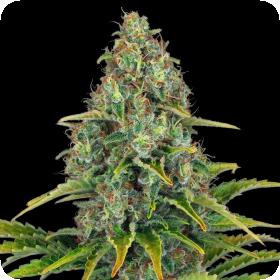 Blue Cheese is an amalgamation of two of the most famous cannabis strains in existence. One being Skunk #1 otherwise known as "Cheese" and Blueberry. The resulting strain is a high yielding Indica which maintains the amazing Cheese taste and scent.
TERMS
15% Off The Following Strains
This selection of Strains of the Week is valid until the 1st of December 2021
To apply the price reduction please introduce the code 'SOTW15' at the checkout.
It cannot be combined with other discounts codes.
Newsletter Sign Up
Make sure you never miss another Vault promo – sign up for our newsletter at https://www.cannabis-seeds-store.co.uk/the-vault-newsletter
Remember: It is illegal to germinate cannabis seeds in many countries including the UK.  It is our duty to inform you of this fact and to urge you to obey all of your local laws to the letter.  The Vault only ever sells or sends out seeds for souvenir, collection or novelty purposes.