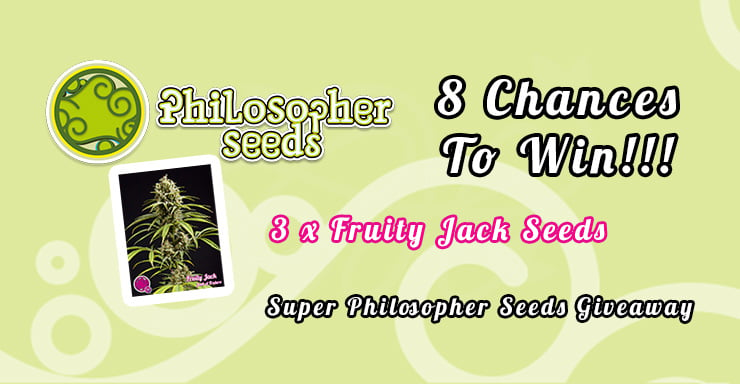 Philosopher Seeds Promo
We got some quality beans and goodies to give away from the wonderful peeps at Philosopher Seeds. It's time to get Fruity.
Philosopher Seeds is a cannabis seed bank which has been in breeding projects since the 90's, which entered the market in 2008 hand in hand with Alchimia Grow Shop. We are delighted to be partnering up with them for this Juicy Promo.
Fruity Jack from Philosopher Seeds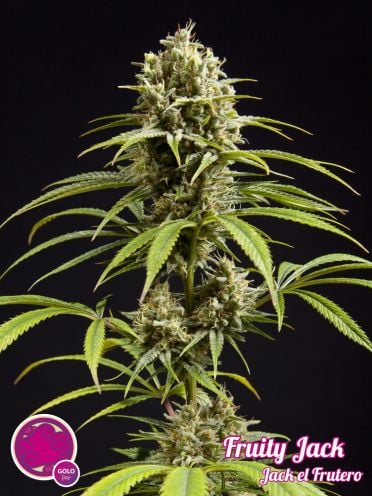 Jack El Frutero is a wonderful strain which comes, originally, from the gene pool of friends of Philosopher Seeds, Reggae Seeds. The strains used to create this awesome strain were Respect #13, 2012 Spannabis winner, and a cross of Juanita Lagrimosa and Cannalope Haze. This strain comes from the Golo breeding line and a reversed Jack The Ripper strain as the male parent of Jack El Frutero.
Jack The Ripper has a short flowering time and adds a distinctive Haze flavour and effect to the strain as well as stability. Jack El Frutero has a stable structure and is Sativa dominant. The strain is also extremely resinous and gives an impressive yield. Jack El Frutero has a very psychoactive effect and is recommended for disconnected activities such as listening to music or just relaxing in the great outdoors. It is also perfect for those suffering from anxiety, stress, depression and pain. The flavours of the strain are distinctly fruity, especially when vaporised, and has a lasting after taste.
How To Win
To let you get your hands on some seeds from Philosopher, all you need to do is follow the instructions below! You have 8 chances to win this time, with x3 seeds up for grabs per platform!
Facebook – x3 Fruity Jacks
Simply Like & Comment on The Post
Winner is Ray Rose – Well Done.
Instagram – x3 Fruity Jacks
Simply Like & Comment on The Post
Winner is 420Bawbag
Blog Post – x3 Fruity Jacks
Simply Comment on this Blog Post
Winner is Spinner Caribbean
420 Magazine – x3 Fruity Jacks
Winner is Dr Hook
Grasscity Forum – x3 Fruity Jacks
Winner is Mr Voorhees
Overgrow Forum – x3 Fruity Jacks
Winner Is Oleskool
IC Mag Forum- x3 Fruity Jacks
Winner Is Utrinique
Roll It Up – x3 Fruity Jacks
Winner is Realbax
Important Details
The competition starts on Wednesday 4th July, and will close on Monday 16th, with winners announced the day after on the 17th.
Head Over to The Vault Website to Browse the Full Range (And Get a Discount Code)
Treat yourself to a 10% discount if you purchase Philosopher Seeds from The Vault Website using discount code 'Phil10'.
Legal Disclaimer: The competition winners will have their prizes sent to them via recorded delivery.  If you win the competition but don't receive your prize, we cannot resend competition prizes, so you'll have to raise this with your local delivery service (In the UK, for example, this would be Royal Mail).
Remember: It is illegal to germinate cannabis seeds in many countries and some remote, less enlightened planets outside the core systems.  It is our duty to inform you of this fact and to urge you to obey all of your local laws to the letter.  The Vault only ever sells or sends out seeds for souvenir, collection or novelty purposes.
#TEAMVAULT
Make sure you never miss another Vault promo and sign up for our newsletter at http://goo.gl/Bt2Ba2