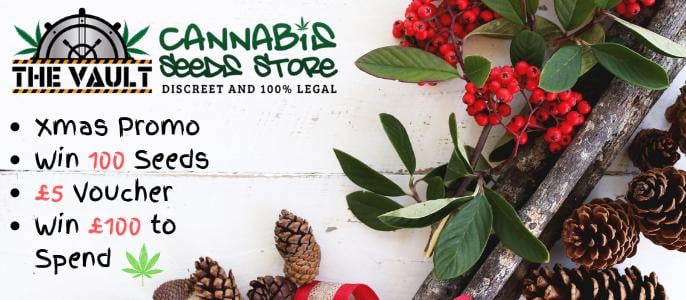 Happy Christmas / Holiday Season and all the best for the New Year to all our customers from #TEAMVAULT
As all of our buddies know, Christmas always comes early at The Vault and this year is no exception. What a year we've had, especially with the return of our worldwide credit card and guaranteed shipping facility.
We've got our 12 days of Christmas promo for you – which is very simply 12 chances to win seeds from some of the Worlds Best Breeders. Not only that, but we are giving you a £5 voucher to spend at The Vault (if you spend £25 and above).
AND – one lucky winner is going to wolk away with 100 Seeds! If you enter on our blog post (see below), you might be the lucky winner of that and our bumper goodie bag.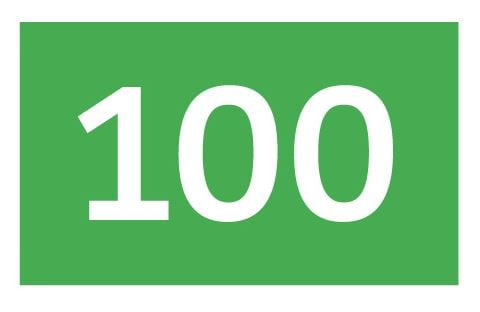 So, with our all winners will be selected by random number generator you have up to 12 chances to win!  We will be sending out mixed seeds x5 per winner with a Goodie bag which includes a Free T Shirt. The Breeders offering up the seeds are:
Barneys Farm | Greenhouse Seed Co | Paradise Seeds | World of Seeds | Sensi Seeds | Kannabia | Phoniex Seeds | Royal Queen Seeds | Fast Buds
The competition is open now and will close on Tuesday 8th January at midnight UK time with the winner being announced  on Wednesday 9th January.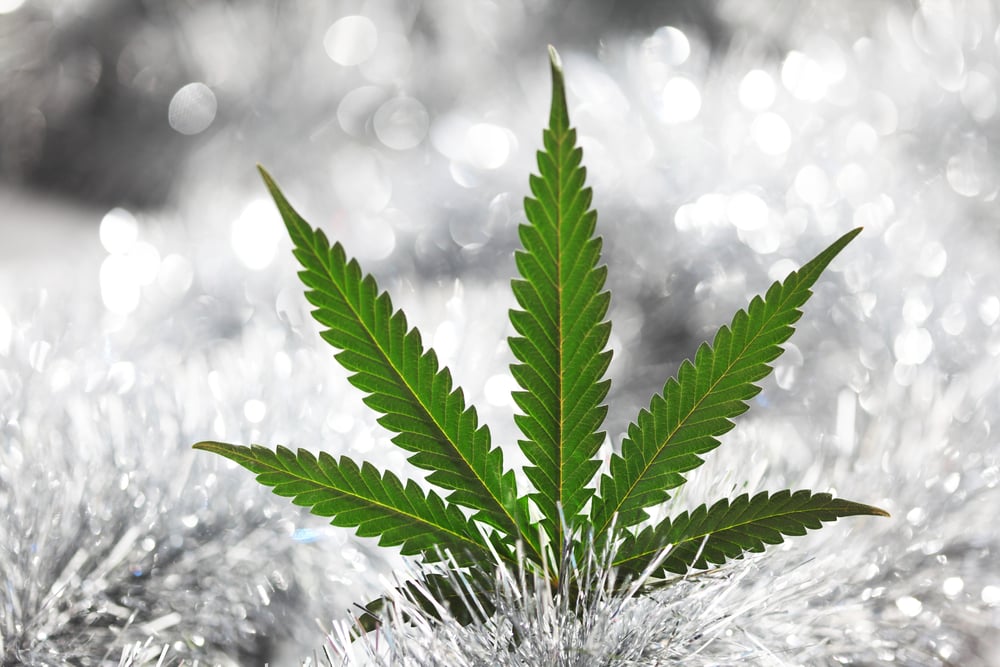 Where to Enter
Facebook – The Vault
Like & Comment to Enter
Facebook – Queen of Cannabis
Like & Comment to Enter
Instagram
Like & Tag a Friend to Enter
Like & Comment to Enter
This Blog Post (x2 winners will be selected from the blog post – one of which will win 100 seeds)
Say Hello below to Enter
Grasscity Forum
Like & Comment to Enter
420 Magazine
Like & Comment to Enter
Like & Comment to Enter
Overgrow
Like & Comment to Enter
Like & Comment to Enter
Like & Comment to Enter
I think we can all agree that this is an amazing promo from these breeders so don't forget to show them some love, and of course hook up your own buddies as well because with so many seeds to win I am sure they will share with you if they win and vice versa.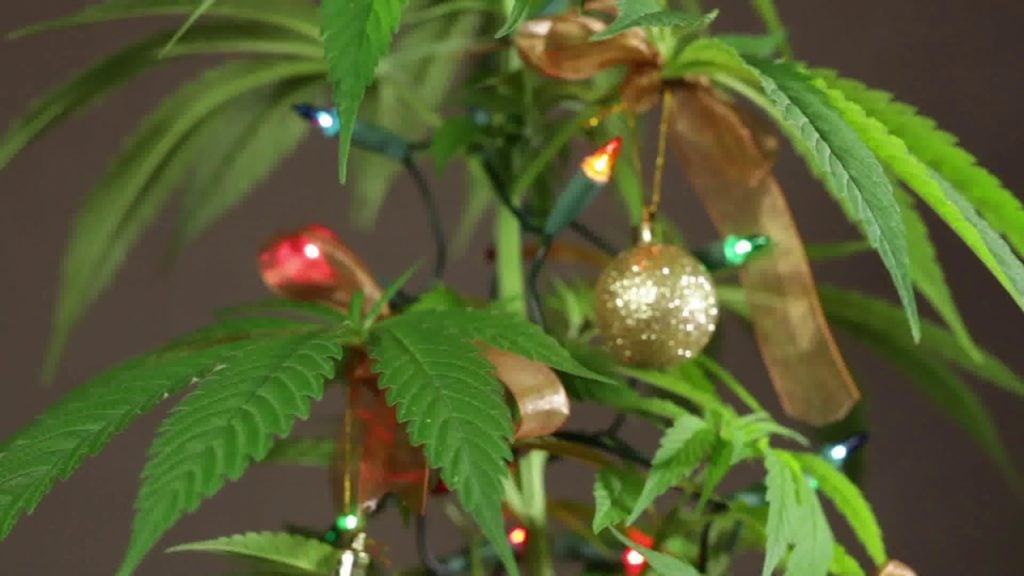 The Voucher
It's a double whammy of goodness. Spend a minimum of £25 on seeds at the Vault and you will get £5 off your order. By doing so, we will then put your name in that hat for 1 lucky person to spend £100 on anything they wish at The Vault. We will announce the winner of this the same day as the above promo. Remember, you need to use the voucher to enter this one.
Click on the Voucher to Visit the Vault Website to Shop.
*Remember we ship worldwide, with guaranteed delivery on offer and credit cards are accepted.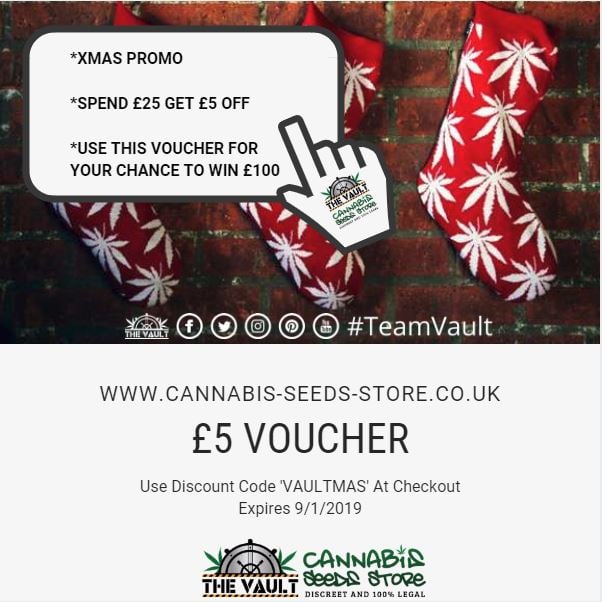 Make sure you never miss another Vault promo and sign up for our newsletter at http://goo.gl/Bt2Ba2
Legal disclaimer: The competition winners will have their prizes sent to them via recorded delivery. If you are chosen as a winner but don't receive your prize, we cannot resend competition prizes, so you'll have to raise this with your local delivery service (In the UK, for example, this would be Royal Mail).
Remember: It's illegal to germinate cannabis seeds in many countries. It is our duty to inform you of this important fact and to urge you to obey all of your local laws. The Vault only ever sells or sends out seeds, or seed voucher prizes for souvenir, collection or novelty purposes.
#TeamVault