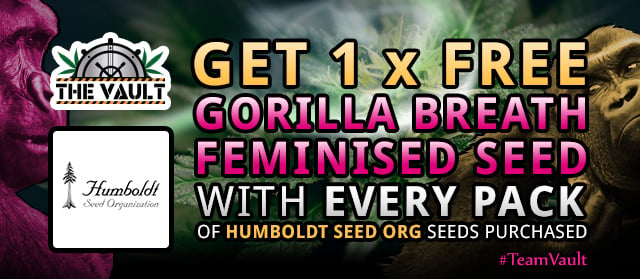 The Humboldt Seed Organisation are now giving free seeds to all Vault Customers that purchase seeds from the Humboldt Seed Organisation!
Buy any pack of Humboldt Seed Org Seeds and get a FREE Gorilla Breath Feminised Seed with EVERY pack purchased!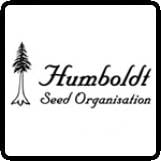 Humboldt Seeds Organisation is a Californian brand which is also the best known marijuana brand in the United States.
They deal primarily in medical marijuana, selling to dispensaries and seed banks all over the US.
They have spent many years researching the medical properties of cannabis and now have the finest organic seed production line that can be found anywhere in America. This is a very professional company which cares a great deal about the quality and medical integrity of their produce and so the collective of breeders and scientists that make up Humboldt Seeds have been working tirelessly for many years, testing and collecting the finest strains that they have been able to hunt down. They are truly a company completely obsessed with quality.
They are also an extremely green brand, using only organic nutrients and buying locally to help stabilise the local economy. They recycle all waste and have a great deal of respect for their environment and so attempt to integrate with it as harmlessly as is possible.
This is a brand that isn't obsessed with turn over or profit, they simply want to help people in need any way that they can and their contribution to this cause is to create the finest and most effective medical marijuana on the market. Their hope is to soon go global so that they can further help those desperately in need of their extremely high quality of medicinal cannabis.
It just so happens that some of the finest genetic cannabis strains can be found in Humboldt in Northern California and so their want to spread this genetically superior cannabis with the rest of the world is certainly an admirable one.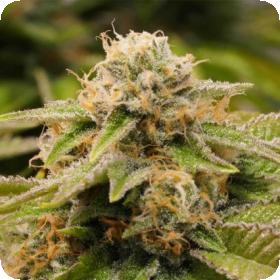 Gorilla Breath by Humboldt Seed Organization is an indica-dominant, feminised cannabis strain much sought after by experienced growers. It has a pedigree lineage of the famous GG4 and OGKB clone, so there's a lot to be happy about here.
The resulting hybrid is a stunning marijuana plant that oozes quality and that yields buds wrapped in a delicious subtle OG/earthy aroma. A medium veg. period is recommended indoors while outdoors the plant loves to be topped and LST technique being used. The production of resin is way above average.
Celebrated for its sheer potency, it has one of the strongest highs of our assortment. The aroma of Gorilla Breath reminds of earthy, gassy, sweet vanilla bean while the intense flavour is gassy with hints of pine, fuel, chocolate and diesel. This cannabis strain, which produces a powerful, long-lasting, clear, cerebral effect, is one of the strongest on our menu.
Bonus: Get 15% off all Humboldt Seed Organisation Seeds at The Vault Cannabis Seeds Store using discount code Humboldt15 in the cart!
Let us know about your experiences with the Humboldt Seed Organisation and their strains in the comments section below.
Newsletter Sign Up
Make sure you never miss another Vault promo – sign up for our newsletter at https://www.cannabis-seeds-store.co.uk/the-vault-newsletter
Remember: It is illegal to germinate cannabis seeds in many countries including the UK.  It is our duty to inform you of this fact and to urge you to obey all of your local laws to the letter.  The Vault only ever sells or sends out seeds for souvenir, collection or novelty purposes.