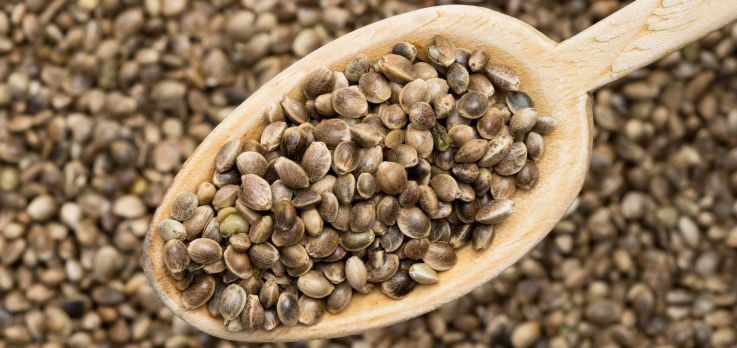 In this series of articles we're going to introduce seed banks, breeders and their most popular strains. Get to know them a bit better, how, when and why they started, what they're about and what makes them going.
Dinafem
Dinafem's story starts in the 1980's with two cannabis crazed teenagers Yon and Professor OG. Duo started growing and experimenting with cannabis strains sourced from Holland, mostly in hidden and guerrilla grows, planting a few plants behind the tomatoes and vegetables or deep in the mountains. Unknown to each other, they both developed a healthy interest in cannabis plants and growing cannabis.
Although the literature about growing cannabis was sparse at the moment, they collected all the information available to them but they knew if they wanted to learn more about cannabis that they would have to leave Spain. Yon oriented more on the indoor growing and after a few failures, he decided to visit Holland, which was the center of cannabis growing at the time. He got his first professional growing kit and much needed tips and information, as well as a few plants that he brought back to Spain. He concentrated on organic growing and furthered his education, quit his job in the catering industry and never looked back.
Professor OG left Spain for London where he discovered books about cannabis growing, published in the US by legendary authors like Ed Rosenthal, Robert Clark and Michael Stark. They helped give him a better understanding of botany, genetics, chemistry and growing in general. After reading about advanced techniques and methods, he decided to move to Amsterdam where he continued to educate himself and also experience the practical side of things.
With both Yon and Professor OG finishing their 'school', they returned to Spain with high hopes and dreams and ultimately started the Dinafem seed company in 2005. Oriented on providing the best feminized cannabis seeds, they now offer a wide variety of both autoflowering and photoperiod cannabis strains. Dinafem have been collecting and improving on the best and most popular cannabis strains from around the world as well as developing unique quality hybrids and new strains. Their work has won them numerous cups and awards and their genetics are known for stability, high germination rates and quality.
Some of the most popular Dinafem strains are:
Cheese Autoflowering CBD is a high CBD autoflowering cannabis strain with 1:2 THC:CBD ratio. With yields up to 500g/m2 indoors or 170g per plant outdoors, it is a great choice for novice growers looking to start their cannabis growing experience. It has good resistance to pests and disease and grows well even in harsher climates. It finishes in 10-11 weeks from seed to harvest, usually yielding up to 450-500g/m2 indoors or 70-170g per plant outdoors. Due to its high CBD, effects are not typical Cheese but more mellow and relaxing, providing for pain relief at the same time. Flavors and aromas are quite strong and smelly, reminding of good, well cured cheese but sweet and intense with flowery and herbal undertones at the same time.
Critical+ is an Indica/Sativa cannabis hybrid, a cross between Big Bud and Skunk, known for its excellent resistance to pests and disease, fast-finishing and great yields. Growers can expect to harvest up to 500-625g/m2 or 1000-1300g per plant in just 7-8 weeks of flowering. Its effects are balanced between cerebral, almost narcotic and calming and relaxing body-buzz. Aromas and flavors are fresh and strong, nutty with herbal and lemony undertones. The strain comes from the Critical family line and has caught the attention of both professional and hobby growers alike, winning numerous cups and awards since its creation.
Moby Dick is a high-powered Sativa-dominant cannabis hybrid, a cross between White Widow and Haze. This white whale is known for its high potency, with THC levels going up from 20%, and great yields – providing growers with 500-650g/m2 or up to 1500g per plant. It finishes in 9-10 weeks and can handle anything you throw at it. Its effects are strong and long-lasting, uplifting, energetic, even psychedelic at times. It makes for a nice strain to use throughout the day. Its aromas and flavors are flowery and citrusy with hints of spices and herbs.
Royal Queen Seeds
Royal Queen Seeds is a Dutch cannabis seed bank company founded in 1993. As with most other seed banks, they started out as passionate hobby growers but soon evolved into what has become one of the fastest growing cannabis seed companies in Europe. At RQS they strive to offer the finest organic feminized cannabis seeds at an affordable price.
With decades of growing, collecting and breeding of cannabis strains behind them, RQS now offer a wide range of strains well suited for beginners as well as experienced growers. Keeping a tight check on the market, they offer versions of most popular cannabis strains as well as old-school classics.
Known for their high quality autoflowering strains as well as increasing number of CBD-rich cannabis strains, they have accumulated an impressive number of cups and awards, such as High Times Cannabis Cup, Spannabis and Highlife.
Some of Royal Queen Seeds most popular strains are:
Speedy Chile is a fast flowering Indica-dominant hybrid, a three-way cross between Early Skunk, Skunk and Chile Indica. Growing fast and vigorous, smelly and extremely pungent, it does well in all setups and is well suited for new and inexperienced growers. Finishing flowering in just 6-7 weeks, its yield is around 475-525g/m2 or 450-550g per plant and it usually tests at 16-20% THC with ~1% CBD. Its aromas are strong and pungent, spicy, woody and earthy with piney and fuelly undertones. Flavors are sweet and fruity with hints of spices, citruses and cocoa. Effects are sociable, happy, attentive and relaxing.
Purple Queen is an Indica-dominant hybrid, a cross between Hindu Kush and Purple Afghani. A combination of such great genetics resulted in a beautiful purple strain that's resistant, fast-finishing and super easy to grow, even by inexperienced or beginner growers. Yield is around 450-500g/m2 or 650-700g per plant with buds usually testing at 15-23% THC and ~1% CBD. Its effects are well balanced between cerebral and body-buzz, euphoric, relaxed, calming and sleepy. Flavors are intense, citrusy and sweet with spicy undertones. Aromas are pungent, piney, kushy and woody with hints of lemon and fuel. Finishing flowering in 8-9 weeks.
Hulkberry is RQS's version of Bruce Banner #3, a Sativa-dominant hybrid, known for its extreme potency. Crossing the highly potent OG Kush with delicious and flavorful Strawberry Diesel has resulted in this, fast-finishing, high yielding, extremely potent top shelf strain. Due to its high THC content going up to 24-30% THC, effects are strong and long lasting, uplifting, energetic, happy, relaxed and creative. Flavors are sweet and fruity with berry and earthy undertones. Aromas are pungent, earthy and sweet with hints of diesel and citrus. Yields usually go up to 400-500g/m2 or 650-700g per plant.
DNA Genetics
DNA Genetics is a US seed cannabis seed bank, founded in 2004 in Amsterdam, Netherlands by two cannabis enthusiasts Don Morris and Aaron Yarkoni. Don and Aron (the D and A of DNA Genetics) met in Southern California and started out as a weed dealer and customer but quickly became friends and later business partners.
Rather than trying to compete in the still gray market in the US, they decided to open shop in Amsterdam which was, at the time, the only legal cannabis market. With already many quality companies on the market, DNA brought their enthusiasm and energy alongside next-level cannabis hybrids like Tangie, Kosher Kush, LA Confidential and Chocolope.
Working from the Netherlands but developing their strains in Southern California, they've built their brand as one of the highest quality cannabis seeds producers for both medicinal and recreational markets. After more than a decade of building the brand in Europe, DNA have started developing partnerships throughout the world, entering legal cannabis markets worldwide and providing genetics, consulting and other services to multiple cannabis companies such as Tweed – the biggest Canadaian LP.
DNA Genetics have received over 150 awards for their strains, winning 14 High Times Cannabis Cups, either for their own strains or for strains belonging to Reserva Privada – their sister company that's oriented more on showcasing limited, rare and unique cannabis strains from around the world.
Some of the most popular DNA Genetics' strains include:
Chocolope is almost a pure Sativa, a cross between OG Chocolate Thai and Cannalope Haze. Growing tall and vigorous, finishing fast for a Sativa and producing a great yield of tasty and potent buds. A nice wake and bake strain.Yield is 500-600g/m2 or ~500g per plant. It usually tests at 17-22% THC and <1% CBD and is a great wake and bake strain that will help you start the date on the right note. Effects are energetic, cerebral and uplifting, leaving you focused, happy and hungry. Aromas and flavors are sweet and chocolate with earthy undertones.
LA Women is an Indica dominant hybrid, a cross between Martian Mean Green and LA Confidential. Potent, tasty and a nice yielder, great choice for new and inexperienced growers, as it does well in all environments and setups and growing methods or techniques. Aromas are musky and rich, earthy and piney with citrus and hashish undertones. Flavors are sweet and citrusy with hints of earth and spices. Its effects are uplifting, euphoric, creative and giggly and it's used medicinally to relieve stress, stimulate appetite and alleviate nausea.Yield go up to 450-600g/m2 or around ~500g per plant and it usually tests at 16-25% THC and <1% CBD.
Kosher Kush traces its lineage to the legendary clone-only strain Jew Gold from the California cannabis scene. Further stabilized and perfected by DNA Genetics/Reserva Privada this Indica dominant strain is now available in seed form. Highly potent and medicinal, not for inexperienced users. Aromas are extremely strong and pungent – earthy, woody with piney undertones. Flavors are sweet, fruity and spicy. High levels of THC that usually measure between 15 and 22% make it extremely medicinal. Effects are strong and long lasting – euphoric and cerebral at first, transitioning into relaxing, calming and sleepy. Yields go up to 450-550g/m2 or ~450g per plant.
Why not head on over to The Vault Cannabis Seeds Store and pick up some cannabis seeds now, whilst taking advantage of the discount codes VAULT15 for 15% of your order total and don't forget to check out our discount cannabis seeds page for all the latest offers, promos and competitions!

Make sure you never miss another Vault promo and sign up for our newsletter at https://www.cannabis-seeds-store.co.uk/the-vault-newsletter
Remember: It's illegal to germinate cannabis seeds in many countries including the UK. It is our duty to inform you of this important fact and to urge you to obey all of your local laws. The Vault only ever sells or sends out seeds, or seed voucher prizes for souvenir, collection or novelty purposes.