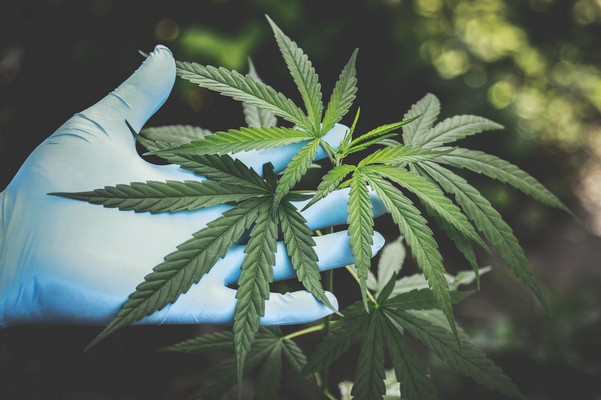 Photo by Aphiwat chuangchoem from Pexels
We all know that cannabis has incredible medicinal properties, but some strains have more to offer us than others. This depends on a variety of factors such as the particular illness or issue we are growing for, where we are growing, and our consumption preferences. Some strains are better for oil and resin extraction than others, some have a stronger psychotropic effect and some have unsurpassable pain relief properties. This is a list of just a few of the best medicinal weed strains that can be grown at home, of course depending on the laws of the country.
Before we start talking about seeds we should discuss how to choose a strain. This very much depends on the reason someone wants to grow medicinal weed. When it comes to selecting a strain to grow it is important to consider the CBD to THC ratio. THC is the psychoactive ingredient in cannabis and CBD is considered to be the medicinal component. This means we need to look for strains with a comparatively high level of CBD, this may be just 1% in some strains.
We then need to talk about Sativa vs Indica, the age-old question. For those looking for a day time painkiller, something to help with mental issues such as anxiety or depression, or something to stimulate appetite Sativas are usually the best choice. Indicas are far heavier on the whole and are usually perfect for those who are struggling to sleep due to intense or chronic pain or who require a muscle relaxant. Of course, these are generalisations and the effect on the body will vary from strain to strain.
The following strains are just a few of the most renowned or the best for beginners.
This strain is one of the most infamous medicinal strains and is ideal for full body and mind relaxation. For those who suffer from anxiety, chronic pain or depression this is one of the finest medicinal strains available. Northern Lights may be a relaxation strain but it is suitable for day and night use. It takes 8 weeks to grow and is capable of yielding up to 600g per plant. The flavour is peppery with a hint of sweetness and the THC content sits at around 16%. This strain is easy to grow, gives great results and is an excellent all-rounder strain.
This strain was considered to be one of the highest Indica strains of 2019. This strain is ideal for medicinal users because it is high yielding, potent and easy to grow. It is certainly one of the most resinous plants on the market, making it ideal for oil extraction. Grandaddy Purps is another perfect plant for those suffering from insomnia, nausea, stress and pain. The stone travels throughout the body, relaxing the muscles and allowing the user to chill pain-free. This strain will also need just 8 weeks to grow and is very versatile.
3 – Candida
This medicinal strain is grown by Medical Marijuana Genetics, a company that specialises in medicinal cannabis. Candida is ideal for those who want a medicinal plant that doesn't provide an intense psychoactive effect. Amazingly the CBD content is a whopping 20% with just 1% THC. As this strain is low THC it is perfect for daytime use and is primarily recommended for treating nausea, anxiety, depression, tremors, seizures, inflammation and chronic pain. It is best known for its use as an anti-inflammatory, an antiemetic, and an analgesic. This strain comes in both Indica and Sativa which makes it a strain that suits almost everyone. Some say that the CBD content in the Sativa variety is slightly higher, but essentially it's all down to personal preference. For those who prefer not to smoke this is an excellent plant for creating tinctures and oils.
4 – Cream and Cheese CBD
This is another great medicinal strain that has an extremely high CBD level of 18%. The effect is cerebral and physical with an amazing cheese scent and flavour. This is perfect for classic cannabis lovers with medicinal needs. This strain is an Indica and is primarily for patients who need help relaxing or sleeping due to chronic pain or anxiety conditions. It takes around 9 weeks to grow and has a THC level of 22%. This strain was created by combining two extremely popular strains, UK Cheese and Seedsman CBD. Definitely considered by the cannabis community to be one of the best medicinal strains of the year.
5 – CBD Fix Auto
For the medicinal users that require something low THC this is an excellent strain. The THC level is as low as 0.8% vs a CBD level of 7 – 15%. This means that the strain has all of the desired physical effects to work as a painkiller and an anti-anxiety medication without the intense mental effects of a normal cannabis strain. Medicinal users can take this strain throughout the day without losing any lucidity or becoming less alert. The only effect is a general sense of calm and well being. This strain is also auto-flowering which can make it a little easier to grow, ideal for those who are slightly newer to the game. A plant will take around 70 days to flower and can yield anything up to 120g per plant.
This strain is a combination of Elixir Vitae and Medical CBD, excellent for those looking for a CBD heavy strain. The THC level is relatively low, again meaning that the psychoactive effect isn't too powerful. This strain is relaxing and soothing with a 9 – 14% CBD level and a THC level of less than 1%. Tatanka Pure CBD is an all-rounder medicinal strain which is perfect for a wide variety of medical conditions.
These are just a few of 2020s most popular medicinal cannabis strains, but it is always worth carefully researching your potential medicine. Everyone is different and we require a variety of effects from our medicinal cannabis, usually depending on what is wrong with us. Make sure to fully consider what's required from a cannabis strain before deciding on seeds. It is also worth considering growing space, climate and set up before settling on a particular weed plant as results are important when growing medicinal cannabis.
The Vault Cannabis Seed Store
Why not head on over to The Vault Cannabis Seeds Store and pick up some cannabis seeds now, whilst taking advantage of the discount codes VAULT15 for 15% of your order total and don't forget to check out our discount cannabis seeds page for all the latest offers, promos and competitions!

Make sure you never miss another Vault promo and sign up for our newsletter at https://www.cannabis-seeds-store.co.uk/the-vault-newsletter
Remember: It is illegal to germinate cannabis seeds in many countries including the UK.  It is our duty to inform you of this fact and to urge you to obey all of your local laws to the letter.  The Vault only ever sells or sends out seeds for souvenir, collection or novelty purposes.