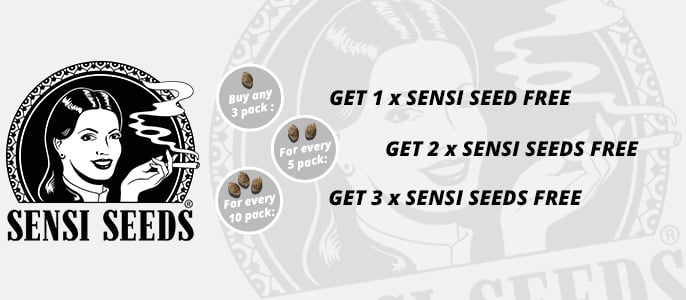 We are delighted to announce that Sensi Seeds are working with The Vault on a brand new promo. We have 3 new freebies available in this on purchase promo offer.
It makes sense to buy Sensi and even more so now with this great offer.
Sensi Seeds pioneered the cannabis seed industry in 1985. Today, the company is the world's largest cannabis
seedbank with over 500 varieties. These genetics and the brand name have become true classics in the cannabis
community. The Dutch government chose
Sensi Seeds genetics to develop the medicinal cannabis supplied by
pharmacies.
Brought to you in conjunction with this world class breeder, The Vault is proud to announce the arrival of this Sensi Seeds Promo…
FREE Sensi Seed with Every Pack of 3, 5, or 10 Pack Purchased!
Whether you are already an avid Sensi Seed collector or if you have yet to sample their delightful range of seeds, there has never been a better time to add some of their beautiful strains to your collection – because this time you'll get FREE seeds with every pack!
Here's the breakdown buddy:
Buy any 3 pack of Sensi seeds, get 1 x FREE Sensi Seed
Buy any 5 pack of Sensi seeds, get 2 x FREE Sensi Seeds
Buy any 10 pack of Sensi seeds, get 3 x FREE Sensi Seeds
What FREE Sensi seeds will I get, exactly?
You will get either:
Remember: this offer is on top of all the other amazing freebies and special deals you'll get as a Vault customer including an additional free seeds with every single purchase! Check out The Vaults current offers HERE
About the bonus seeds
In each case, your free seed/s will be true premium-grade beauties – let's take a look…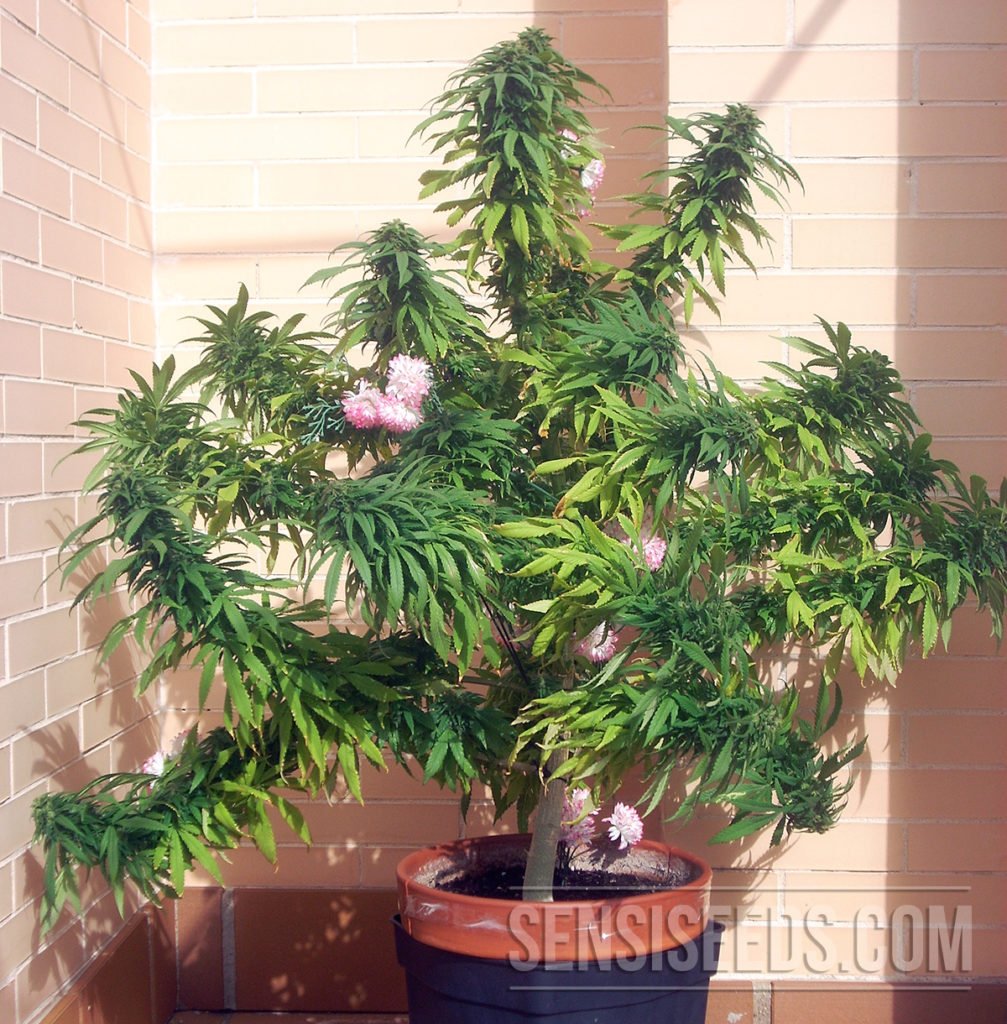 Growers of all levels of experience have enjoyed growing Afghani #1 for decades. Indeed, this strain is simply a dream: easy to grow, very resistant, and quick to please! With its 45-55 days of flowering, it will impress you before you can say … "Afghani #1 really is #1!"
An easy way to define Afghani #1 would be to believe in the hype its name conveys. Bred from Sensi Seeds' most precious Afghani cultivars, this strain is perfect for those who are looking for the boldest traits usually found in Afghanica varieties, but would prefer to grow with ease and enjoyment. Aficionados fascinated by the Afghan cannabis genotype, seek no more: Afghani #1 will transport you places!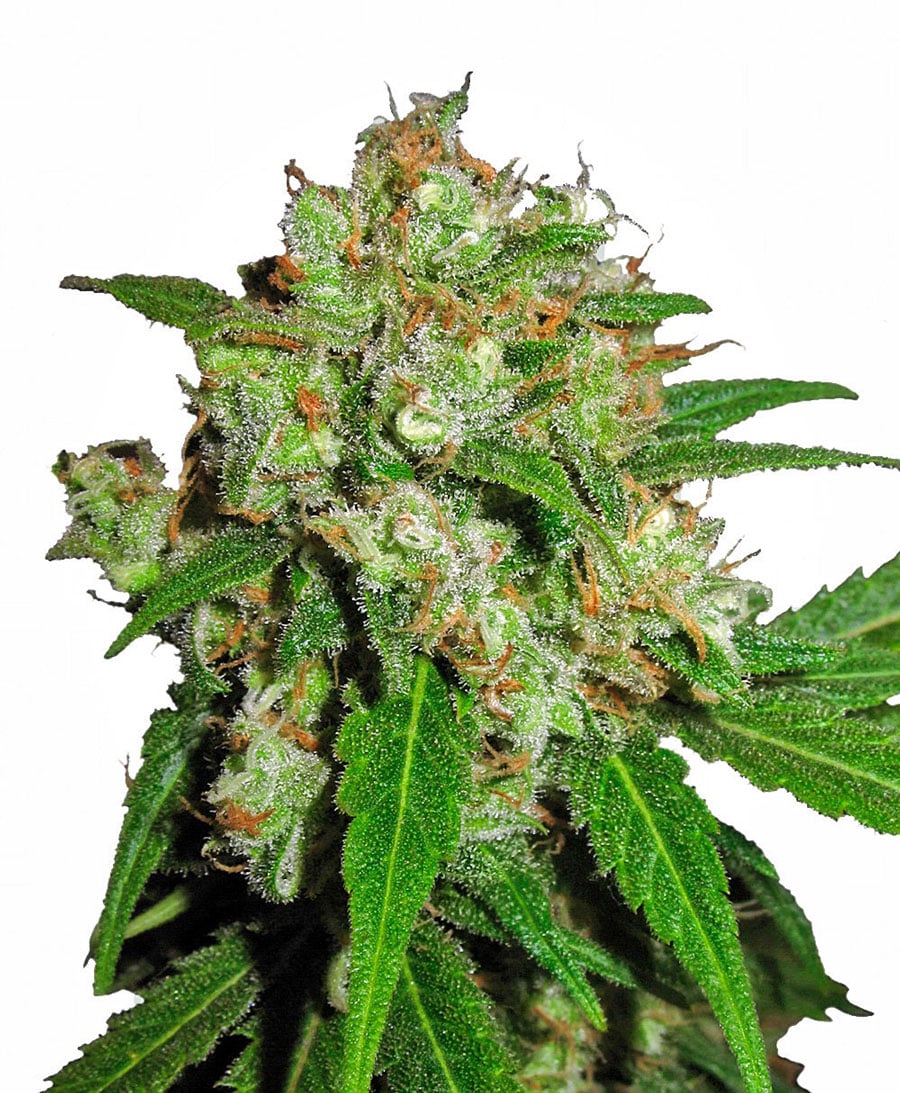 One of the most reasonably priced and easy to grow Sensi Seeds strains, Sensi Skunk, is now available to buy as a feminized cannabis seed strain! Having more than proved its usefulness to growers on a limited budget or with only a small amount of experience, Sensi Skunk was an obvious candidate to be launched as a feminized seed variety. The new Sensi Skunk Feminized is sure to excite experienced and debut growers alike with her rapidly-swelling buds and vigorous growth patterns.
Sensi Skunk Feminized is a delight to cultivate. Skunk aficionados are sure to appreciate the classic Skunk traits of a short flowering time, strong branches, easily manageable growth and sizeable harvest of pungent colas. As Sensi Skunk Feminized cannabis seeds produce plants which will all grow and flower as females, the skill of identifying males in the early stages of flowering and the work of removing them is rendered unnecessary! Choosing to buy seeds for Sensi Skunk Feminized means that world-class skunk has never been so easy to achieve, especially at such an affordable price.
Like her relatives, Sensi Skunk Feminized cannabis flourishes under lights and also in climates with a temperate climate similar to that of the Mediterranean. As the flowering time is short – a mere 45 to 50 days – Sensi Skunk Feminized is also ideal as a commercial strain which delivers a rapid turnover of dense, potent flowers bearing all the hallmarks of possibly the most well-known type of cannabis in the world.
In terms of flavour, however, Sensi Skunk Feminized seeds present the consumer with something a little different to the usual earthy, herbal, garlicky fragrance of classic skunk. Instead, a refreshing sweet-citrus aroma infuses each bud, making it an exceptionally more-ish strain!
Head over to The Vault Seedbank now!
Now that you've found out all about the amazing FREE Premium Sensi Seeds that you'll get with select quantities of Sensi seeds, why not head on over to our Sensi Seeds Section and pick some seeds up today?
Make sure you never miss another Vault promo – sign up for our newsletter at http://goo.gl/Bt2Ba2
Legal Disclaimer: The competition winners will have their prizes sent to them via recorded delivery.  If you win the competition but don't receive your prize, we cannot resend competition prizes, so you'll have to raise this with your local delivery service (In the UK, for example, this would be Royal Mail).
Remember: It is illegal to germinate cannabis seeds in many countries and some remote, less enlightened planets outside the core systems.  It is our duty to inform you of this fact and to urge you to obey all of your local laws to the letter.  The Vault only ever sells or sends out seeds for souvenir, collection or novelty purposes.