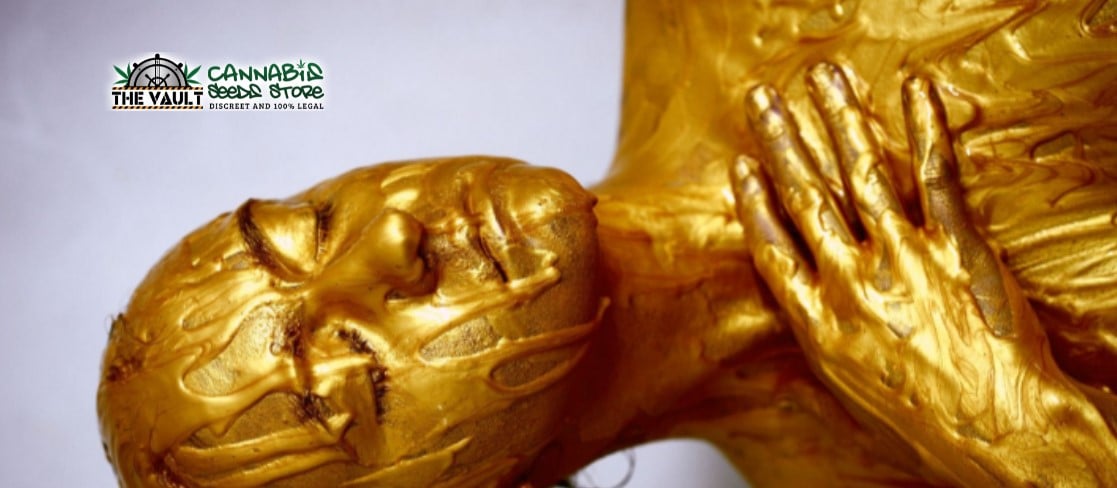 So we all know there are loads of amazing accessories you can buy to improve your smoking experience. However, just like anything, there are the average items and the insanely upmarket items. The types of pieces that people with way too much money buy just because they can. In the wide world of weed accessories, there are so many different options and every one of them has an extremely expensive version. Some of them are pricey because they do something incredible, but a lot of them are just needlessly flashy and ridiculous. Either way, it's fun to look at how the other high half-lives. 
Earl The Skeleton Pipe – $1 Million
Ok let's start with my favourite, there is no way anyone needs a million-dollar pipe but my god is this thing beautiful. It is an incredibly intricate glass pipe blown into the shape of a colourful skeleton. You need to have a look at this thing because I simply cannot believe how much talent must have gone into its creation. Rarely would I say that excessive spending for something like a pipe is justified but Earl isn't just a pipe, he is a work of art. Earl stands at just three inches tall, making his intricacy all the more impressive. He comes in disconnected parts, eight different pieces. This boy is definitely by far my favourite super expensive smoking accessory. 
Octahedron Table Lighter/ Ashtray Set – $1,250
Let's move on to something a little more normal but still ridiculously expensive for just a lighter and ashtray. I mean, to be fair it is extremely pretty and made completely out of dichroic bollicine glass which is hand-cast and hand-polished. Depending on how you look at this piece it changes colour so it will alter the vibe of the room depending on where it is placed. In front of a window, it can cast the most amazing colours over a room. Definitely an impressive piece of art in its own way, but if you just want a lighter and an ashtray you can certainly spend a fair bit less. 
Gold Encrusted Skull Bong – $100,000
So here is a 100,000 dollar bong that looks like a beautiful skull completely encrusted with gold. This is not the only insanely expensive piece by artist Scott Deppe but it certainly is one of the most extravagant. It is, in fact, currently the most expensive bong in the world. There are certainly more expensive accessories on the market, as we have seen in our good friend Earl, but you won't find a more expensive bong. This is definitely a statement piece that says I'm so incredibly rich I can spend what most would on a house on a flashy way to get high. Love how over the top it is, makes me sad to think about how some people just have too much money. 
When you just start coating everything in gold to make yourself feel fancy. This expensive grinder is the worlds first piece of 24k cannabis grinding kit. It claims to be the industry's best grinder which was created for medical grade weed. That is quite the claim to make, but to be fair it does look like a pretty good grinder. It has four compartments, a replaceable screen, a guitar pick scraper, and razor-sharp teeth that rips the cannabis fully apart. If you have a grand and a half to throw on a grinder then be my guest, but there are plenty of other amazing grinders that you can grab for like 20 quid. 
This hash record cost $6000 to make and then $1000 to master and stamp. So it's not just expensive to buy it was extremely expensive to make. This thing is not only potentially smokeable but it does actually play. It features artist Slightly Stoopid and his song Dabbington. It is an art piece that combines the two old, or classic, mediums of hash and vinyl. Ok, I know that it's not really a cannabis accessory but it is too bizarre and expensive to not be on this list. 
Here we have another insanely expensive bong, which took the title of most expensive bong in 2014. This thing is beautiful I have to say, and so intricately made it is hardly surprising that it costs so much. This baby cannot be bought and is actually available for viewing in a big glass case in Denver, Colorado. It was made by Joe O'Connell with Buck Glass and LaceFace Glass. If you want to really experience some serious weed accessory extravagance then you should probably go and visit the Pirate Ship. 
RooR Skull Gun – $90,000
We are rocketing back up into the tens of thousands with this one. It is an 18-inch long pipe designed for smoking hash. It glows in the dark and has an intense design that is futuristic and generally awesome. You may have to google this one to see it as I'm not sure it's still available on the RooR website, but go have a look it's pretty stunning. I don't know that it's $90,000 worth of stunning especially if we compare it to the pirate ship. Although if you want to get high while pretending to shoot aliens. 
Sure these boys don't sound too expensive but when you consider that $12 gets you two skins and an average packet wouldn't even cost $1 it's not exactly cheap. These skins are straight-up hemp blended base covered in 24K gold. The gold they are made from is edible and when you look at the other things available there are some that are $15 for a single skin. Anyone who is just smoking away $15 at a time when they don't need to is certainly serving opulence. Shine are always good for a little bit of excessive spending. 
So I guess if any of you have a few to a hundred grand spare you know what to do. 
Newsletter Sign Up
Make sure you never miss another Vault promo – sign up for our newsletter at https://www.cannabis-seeds-store.co.uk/the-vault-newsletter
Remember: It is illegal to germinate cannabis seeds in many countries including the UK.  It is our duty to inform you of this fact and to urge you to obey all of your local laws to the letter.  The Vault only ever sells or sends out seeds for souvenir, collection or novelty purposes.
Photo by Sharon McCutcheon on Unsplash