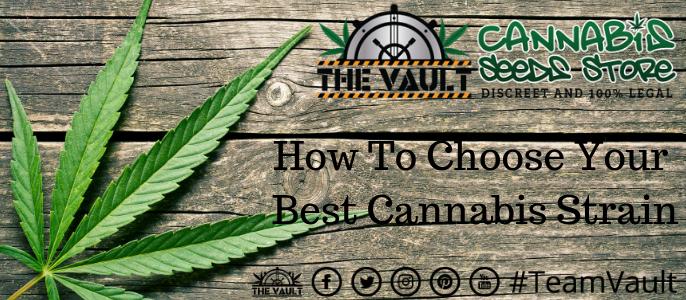 It can be mind boggling when you start your search for Cannabis Seeds given the variety which is on offer. It can be paralysis by analysis and you can end up giving yourself a sore head on your search, which is a little counter productive, especially when you're just looking to chill out.
Cannabis can generally be sorted into three categories: indica, sativa and hybrid.
High-grade sativa marijuana is high in THC and low or absent in CBD. This ensures an uplifting high. Iindica, while also high in THC, has more than just trace levels of CBD. The combined effect of these two cannabinoids induces the heavy indica body stoned effect. The traditional hybrid is an indica-sativa cross.
You now just need to ask yourself if you are a recreational or medicinal user? Or both? Here's a little guide to help you out >
Recreational:
WAKE & BAKE
If you're the type of person to rise and get help to shine sooner, then you want to go after a good THC strain to get you energised and starting your day on a high. We would recommend you take a look at Cinderella 99 by Female Seeds.
SOCIALISING
You want to feel buzzy when you are out and about, relaxed and chatty! If you're the social type you want to be looking for a hybrid between CBD and THC to get the conversational juices flowing in CBD and THC. Check out CBD Critical Cure by Barney's Farm which will do the job.
INSPIRING
Maybe you're a creative person, and want to enhance that with some new thought provoking ideas. If so, you might want to consider looking at Strawberry Banana Grape by Seedsman. It will not disappoint.
ZZZZZZZ
Are you looking to be in a chilled out state of mind? If so, give Afghan Kush by Seedsman a look and get ready to do some serious chill-axing.
MEDICAL
GET THE MUNCHIES
Maybe you want to be bulking up? If so, you want to go for a indica dominant hybrids, which will get you reaching again and again for the handle on the fridge. Just don't over do it! We recommened Super Kush by Phoenix Seeds! Check them out.
PAIN RELIEF
We ain't no doctors here at The Vault, well perhaps in Cannabis Seeds, but in real life, you should always be consulting your medical physician before entering into any treatment. On that front, if you are looking to de-stress, then we can suggest you sample some CBD rich (CBD Critical Mass from Phoenix Seeds), and let your worries, woes and pains, melt away!
HEAD ACHES
There's not a lot worse than a pounding headache! Get help with that using Red Dragon from Barneys Farm. This should see that banging head melt away into oblivion.
So, let us know your own suggestions when it comes to the above. Perhaps you've got your own strain which does wonders for you. Share it with us in the comments.
Newsletter Sign Up
Make sure you never miss another Vault promo – sign up for our newsletter at http://goo.gl/Bt2Ba2
Remember: It is illegal to germinate cannabis seeds in many countries and some remote, less enlightened planets outside the core systems.  It is our duty to inform you of this fact and to urge you to obey all of your local laws to the letter.  The Vault only ever sells or sends out cannabis seeds for souvenir, collection or novelty purposes.