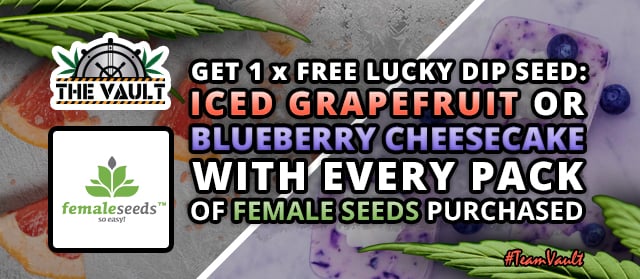 Yes we are still open and dispatching orders.  Please visit this page for our most recent Covid 19 business updates.
Female Seeds have joined the long list of breeders at The Vault Cannabis Seeds Store giving away free seeds!  Get a free cannabis seed with all packs of Female Seeds purchased at The Vault!
Buy any pack of Female Seeds and get a FREE seed.  The free seed will be either a Iced Grapefruit or a Blueberry Cheesecake from Female Seeds.  Fruity!
This is of course on top of all the other Vault offers and deals at https://www.cannabis-seeds-store.co.uk/discount-cannabis-seeds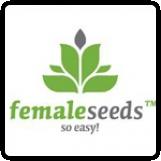 Female Seeds leapt into the market in 2003 in an attempt to completely stabilise the feminised seed. Feminised seeds had indeed already been available for some years but were often found to be unreliable.
The head breeder of Female Seeds, Ferry, had previously been a breeder since the early 90s working with regular seeds and he quickly became one of the top legal suppliers for Dutch seed banks. This shows that his breeding prowess, even as a student, was something to be marvelled at. Now they work almost exclusively on the feminised seeds.
His 15 years of breeding experience has allowed him to create feminised seeds that will grow consistently into quality plants. This is obtained through the arduous process of breeding, cross-breeding, carefully selecting, and testing many different strains in order to create the perfect feminised seeds. Each batch of seeds is rigorously tested on their germination and stability reliability and seeds which do not match this standard are permanently removed from the picture so that they cannot sully the integrity of the other plants.
They then perform a field test in order to completely ensure perfect results before even considering marketing the seeds to the public. Clearly a brand that is extremely passionate about what they are creating and selling to their customers. This unique quality helped them to stay ahead even when many other feminised seed brands came into the mix, they had already established quite a following with their top quality produce.
Their seeds are not yet completely clone like but they do state the stability rate on each of their strains. The higher the stability rating the closer to the clones they are. They have an excellent track record thus far producing an incredible 99.9% only female plants. A tried and tested company that is completely committed to perfecting the stability of their females, making the growing experience far easier for the customer.Female Seeds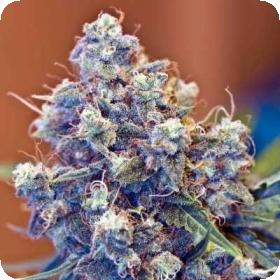 Iced Grapefruit Feminised rewards its growers well with abundant harvests and impressive yields. This is a sativa-dominant strain that possesses some highly impressive indica qualities. The genetics are split 60/40 in favour of its sativa side but the indica traits also represent well. The buds can grow impressively large and long and become covered in thick sticky resin as they mature. In fact, these buds produce such a huge amount of resin it can actually weigh them down.#
The aroma given off by these plants is sour and strong. It is tangy, citrusy and very sweet. One whiff and one is certain that good times are coming. The anticipation that builds with the aroma is well satiated by its flavour. It tastes just like it smells, delivering strong notes of grapefruit with a thick, hashy sweetness.
The effect of Iced Grapefruit delivers the best that both a high quality indica and sativa can offer. It provides the perfect creative and effervescent high typical of a good sativa and couples it with singularly relaxing stone one expects from a superior quality indica. Few strains deliver the good quite as well. It packs a strong punch that is immediate and lasts for hours. The medical marijuana community praises Iced Grapefruit as a great strain for use in combating sleep issues, depression and anxiety. It also works well for patients with various physical issues such as arthritis and other joint and muscle pain ailments.
Grapefruit is the perfect strain for both indoor and outdoor cannabis growers. It responds well indoors to any popular growing methods and it grows even in colder outdoor climates with little decrease in yield. The plants should be harvested by mid-October when grown outdoors in the Northern hemisphere. There are precious few other considerations. Iced Grapefruit is very adaptable.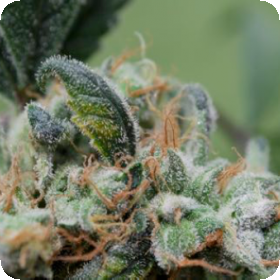 Blueberry Cheesecake Feminised Seeds
This delicious-sounding strain was created when Female Seeds combined the world-famous Cheese variety with a juicy, aromatic Blueberry-derived hybrid: But it doesn't just sound yummy, it tastes and smells simply divine, with a characteristic strong cheesy pungency and sharp, tangy and sticky-sweet blueberry aroma and flavour profile: Overall, it smells – and tastes – like a rich, creamy blueberry cheesecake, with a subtle, fermented muskiness and cream cheese aftertaste.
Incredibly relaxing, with a feel-good, uplifting vibe and social characteristics, this is a laid-back strain that is perfect for treating stress, depression and pain, such as migraine and joint pain.
Bonus: Get 15% off all Female Seeds at The Vault Cannabis Seeds Store using discount code Female15 in the cart!
Let us know about your experiences with Female Seeds and their strains in the comments section below.
Newsletter Sign Up
Make sure you never miss another Vault promo – sign up for our newsletter at https://www.cannabis-seeds-store.co.uk/the-vault-newsletter
Remember: It is illegal to germinate cannabis seeds in many countries including the UK.  It is our duty to inform you of this fact and to urge you to obey all of your local laws to the letter.  The Vault only ever sells or sends out seeds for souvenir, collection or novelty purposes.