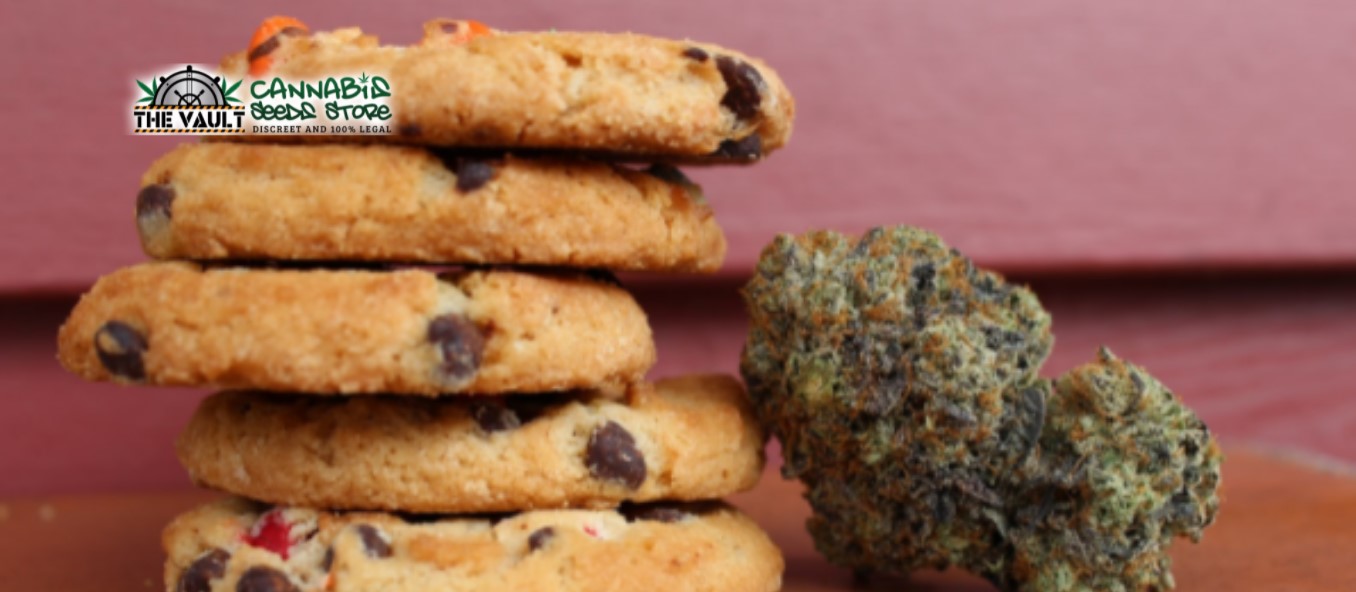 Making edibles has always been a big part of the cannabis community and it is only increasing in popularity. Edibles are great for their slow release, their potency, and the fact that they mean no smoking. Many cannabis enthusiasts are moving away from traditional smoking as the health risks become more and more obvious. Edibles are not the easiest way to consume cannabis. They require a good deal of time and work but are often more than worth it in the end. Obviously, you don't want to put all of that effort into making edibles that are anything less than perfect. There are a good number of ways that you can ensure you're creating the best edibles possible. One of these ways is ensuring that you are using the correct strains. Some types of cannabis will be better suited to edibles than others. So here are a few of the very best strains to use if you want to make edibles. 
This is one of the very best strains for savoury edibles. Most of the time when we think of edibles we imagine brownies, cookies or cakes. There are umpteen recipes out there for savoury cannabis-based treats. Due to its deliciously lemony flavour, which stays intact after decarboxylation, this is the ultimate savoury strain. Super Lemon Haze is relaxing and uplifting which makes it an ideal slow-release strain.  It has a high THC content of 18 – 19%, great for cooking with. Be careful though, this strain is known to give you the munchies so make sure you have plenty of other snacks available so you don't accidentally overdo it. This strain has a flowering time of 65 – 70 days and can be grown indoors or outdoors. 
Here we have another delicious strain that brings its own unique flavour to everything you bake with it. This time it is a flavour that lends itself well to sweeter treats. It tastes strongly of sweet berries with a hint of earthiness that is stunning in brownies. It is also one of the more powerful strains on the market with an average THC level of 26%. The effect is extremely relaxing whilst also being euphoric, again a fantastic effect to have slowly released on you over a couple of hours. However, the effect can also stray into couchlock territory so try to limit yourself to one every four or so hours. This strain has a short flowering time of 6 – 7 weeks and can be grown indoors, outdoors or in a greenhouse. 
This strain is best known for helping with pain, anxiety, stress and depression. This makes it perfect for anyone who needs something chill to nibble at the end of the day. It is incredibly powerful at 25% so you should really only need one. The high is long-lasting with hints of energy and a nice cerebral finish. Many have said that edibles made with Blue Dream have had a uniquely creative and thoughtful effect so great for anyone trying to work on anything artistic but struggling to find their muse. It also has a high CBD level of 1 – 5% which only adds to the potential medicinal properties. Blue Dream has a flowering time of 65 – 70 days and can be grown indoors or outdoors. 
Yet another mouth watering option that also provides a full body calming and relaxing effect. This baby is perfect for brownies if you are a fan of orange chocolate. She tastes strongly of orange with a sweet candy-like after taste. She is one of the ultimate strains for achieving inner peace and is absolutely spot on for a Sunday afternoon snack. Her THC sits at 24% so another strain that you might want to watch, especially in edible form. Have one and come back a few hours later if you need to, but you likely won't need to. Due to her unique flavour this is also a great strain to use in tinctures and adding to teas or drinks. She is guaranteed to brighten up any recipe so don't be afraid to put her in savoury options as well. Orange Sherbert has a flowering time of 60 – 70 days and can be grown indoors or outdoors. 
If you are looking for something to share with friends for a bit more of an intense experience, this is her. Trainwreck gets its name from the powerful effects and relatively high THC level. Usually it sits at around 21 – 22% but when baked into an edible this baby will make you feel like you've been hit by the world's best train. The high is long-lasting, powerful, physical and really spreads through the body. Perfect for a night in watching films or playing video games with a few close friends. This strain tastes of sweet lemon and spicey pine which makes it amazing for sweet and savoury recipes alike. For anyone who isn't used to edibles she might not be a great starting point, but she is perfect for advanced users. Trainwreck has a flowering time of 8 weeks and can be grown indoors, outdoors or in a greenhouse. 
Let's finish up with a real fan favourite. White Widow is one of the world's most popular strains. She comes highly recommended for use in edibles due to her unique flavour and effect. The peppery yet lemony flavour is amazing for savoury recipes but is also quite at home in sweeter ones. The effect is relaxing and happy but still focused so it won't just knock you out. This makes it a fantastic option for medicinal users. I would certainly recommend White Widow to anyone struggling with stress, pain or anxiety. Often it can even have a pretty invigorating hit to it, so another fun one to share with friends. You can't really go wrong with White Widow but do watch out as she can be pretty powerful. White Widow will usually flower in 8 weeks and grows best indoors. 
Newsletter Sign Up
Make sure you never miss another Vault promo – sign up for our newsletter at https://www.cannabis-seeds-store.co.uk/the-vault-newsletter
Remember: It is illegal to germinate cannabis seeds in many countries including the UK.  It is our duty to inform you of this fact and to urge you to obey all of your local laws to the letter.  The Vault only ever sells or sends out seeds for souvenir, collection or novelty purposes.
Photo by Margo Amala on Unsplash