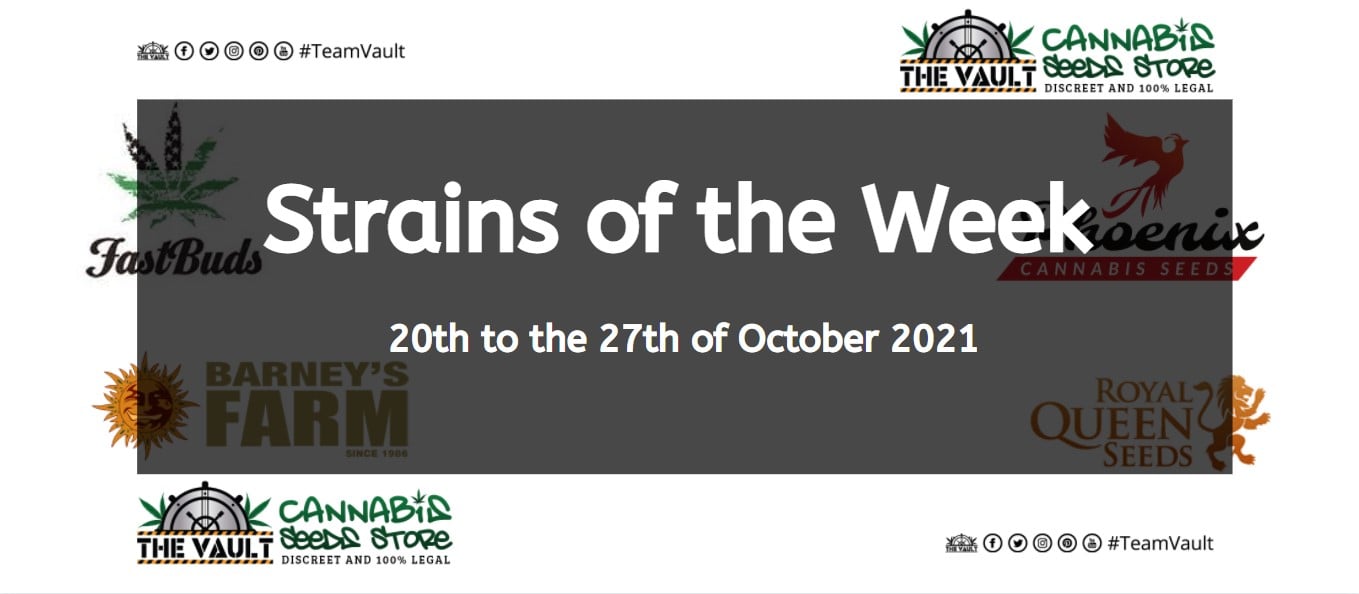 Hello there, Team Vaulters!
In the blink of an eye, we've reached a new Wednesday. Shorter days, chillier mornings, and the road covered with ochre leaves. People stop going out that much and making plans with anyone becomes more and more difficult
And what can The Vault do for you, you may ask. Well, not only bringing more and more promos but also showing you our new selection of Strains of the Week. A pick brought by our professional staff with a juicy 15% off during the next 7 days starting Wednesday the 20th of October.
Barney's Farm, G13 Labs, Fastbuds Seeds, Royal Queen Seeds and Phoenix Seeds make it to the top with some amazing deals. Also, in addition to this, remember that we've slashed all our prices by 10%. Why not take advantage of that?
Also, we've added more on-purchase promos since last week, so your cart can include also more freebies than the ones we normally offer.
To apply the 15% off the price please introduce the code 'SOTW15' at the checkout.
Both breeders and types of seeds may vary depending on the week and the events taking place at the time. This means no week will be the same as the previous one!
We'll try to please all tastes by selecting carefully strains based on their flavour, THC and CBD content, maximum size, yielding, etc.
The Strains of the Week
Mimosa EVO Feminised Seeds by Barney's Farm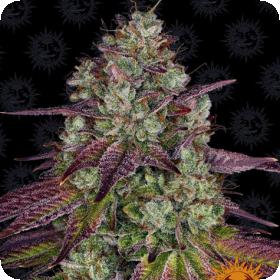 Mimosa EVO™ evolved from a famous Emerald Triangle cut, Mimosa, originally bred by Symbiotic Genetics and now super-charged! This 70% sativa-dominant plant is packed with large frosted buds, rich in star-studded cannabinoids and terpenes.
Sativa lovers will adore her zesty tropical lemony citrus taste with hints of berries to accompany the energising euphoric effects.
MIMOSA EVO™ is an ideal daytime strain, real food for the brain, expect a gradual burst of energy, motivation and the uplifting zingy effect that will energise you coupled with a clear-headed, happy high throughout the day.
THC levels up to 30% are possible by a grand master grower but 24-26% is more than enough for the indulgence of mere mortals.
Cookies Gelato Feminised Seeds by Royal Queen Seeds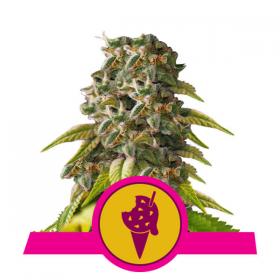 Cookies Gelato inherited her mighty effects from potent parent strains Girl Scout Cookies and Gelato. However, this dynamic duo is known for more than their sheer power.
Cookies Gelato smells spectacular and holds an outrageous THC level of 28%. Such a high level of the psychoactive cannabinoid results in an immediate high. A single hit is enough to induce a high that's capable of overwhelming novices.
This hybrid strain contains both indica and sativa genetics, with effects targeting body and mind in equal measure. The head high is characterised by a rush of euphoria and a philosophical perspective. It's almost psychedelic. The body high is less pronounced, but adds a relaxing touch.
HulkBerry Feminised Seeds by Royal Queen Seeds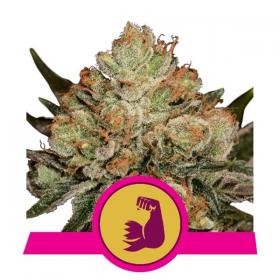 HulkBerry is the fusion of Colorado's the dankest cannabis breeding stock. The prized Ghost OG cut and the fruitiest Strawberry Diesel cultivar collided to smash open a new dank dimension from which Hulkberry emerged.
Samples of HulkBerry have tested as high as 28% THC and were previously reserved exclusively for the top shelf of well-stocked Colorado dispensaries. Now, the most potent head stash in the world is finally available as feminized seeds.
Under a standard 12-12 light schedule, HulkBerry will complete bloom, bursting with frosty buds in 9 to 10 weeks. Expect colas to stretch and swell significantly during flowering like OG Kush.
CBD Auto Feminised Seeds by Phoenix Seeds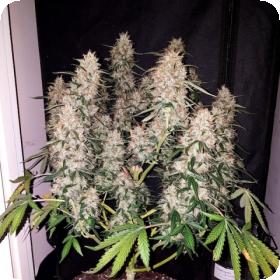 This strain is for sweetness lovers out there who need something a little more medicinal. The THC to CBD ratio is an amazing 1:1, it can even get up to 1:2. The effect is delightfully light and physically relaxing. This strain is recommended to those suffering from convulsions, inflammation, nausea and anxiety.
The low THC to CBD ratio means that this strain won't knock the brain sideways, and instead produces a high functioning but highly relaxing effect. This strain also has that classic scent and flavour of sweet fruit with just a hint of Skunk, spice and citrus.
This strain is auto-flowering, making it ideal for all sorts of growers. Auto-flowering plants are perfect for those who are short on time and space. These plants will flower much faster than regular plants due to their shorter vegetative period and automatic flowering. This shorter vegetative period will also result in a shorter stature, but the same amazing yields. This makes them great for stealth or commercial growing.
Rhino Ryder Autoflowering Feminised Seeds by Fastbuds Seeds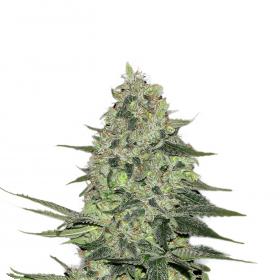 Rhino Ryder is an auto-flowering strain that has been produced by crossing Medicine Man (a.k.a. White Rhino) with ruderalis genetics. It is a medicinal marijuana strain that is fast growing, early maturing and which requires no special skills or knowledge on the part of the grower.
Rhino Ryder is a good yielder producing between 450 – 650 gr/m2 indoors or 50 – 350 gr/plant depending on conditions outdoors. Its flowering period is about 9 weeks. It provides a good balance between indica and sativa effects. Its indica genetics contribute its medium CBD content of 1.2% while THC is high.
The overall effect is rather narcotic and is a good relaxant and reliever of chronic pain and this is tempered by the clear mental high of the sativa side which helps to relieve stress.
Fro-Yo Auto Feminised Seeds by G13 Labs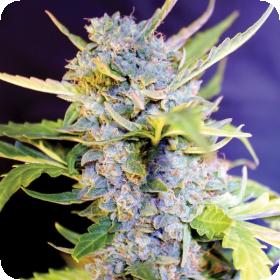 Made from (Sunset Sherbet x Girl Scout Cookies) x Ruderalis, FroYo is an incredible strain that produces compact, purple, very resinous flowers. Both parents of the original cross are cup winners and sought-after varieties.
The strain grows well. both indoors and outdoors and can be harvested 70 to 75 days after sowing. With real care and attention, the indoor growers managed to extract 400-500g/m2. Outdoor growers are looking closer to the 100g mark, but still beautiful and sweet aromatic flowers, woody with notes of nuts and berries on the exhale. be beautiful and sturdy, with strong purple buds.
TERMS
15% Off The Following Strains
This selection of Strains of the Week is valid from the 20th to the 27th of October 2021
To apply the price reduction please introduce the code 'SOTW15' at the checkout.
It cannot be combined with other discounts codes.
Newsletter Sign Up
Make sure you never miss another Vault promo – sign up for our newsletter at https://www.cannabis-seeds-store.co.uk/the-vault-newsletter
Remember: It is illegal to germinate cannabis seeds in many countries including the UK.  It is our duty to inform you of this fact and to urge you to obey all of your local laws to the letter.  The Vault only ever sells or sends out seeds for souvenir, collection or novelty purposes.