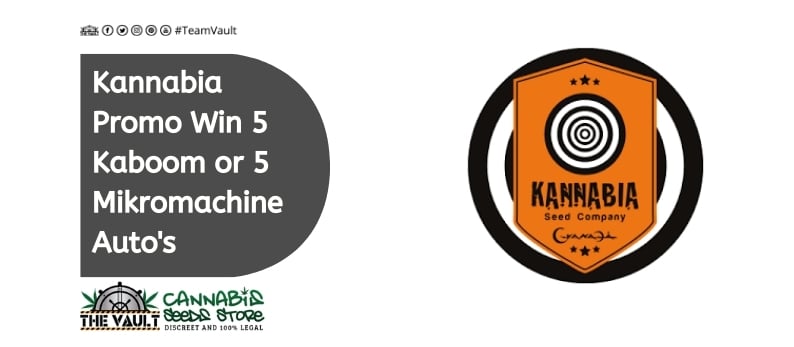 We hope you've all come back to earth after an amazing 420 last month. We've just caught our breath after sending around 30 plug gifts out to some lucky prize winners not forgetting all the discounts and promo's that we put out there too.
We now return to our ongoing and amazing giveaways this time with a brilliant offer from Kannabia which will please both fem and auto lovers alike.
We are offering up 4 prizes of x5 seeds. There will be x2 packs of 5 Kaboom Fems and x2 packs of 5 Micromachine Auto's up for grabs. This will come with a t-shirt and mixed merch'.
See how to enter below.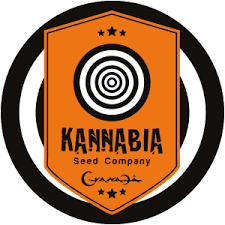 Kannabia Seeds is a Spanish brand that was for many years at the forefront of Spanish seed banks and is still considered one of the best available brands in Spain. They are extremely dedicated to their customers and provide an extensive catalogue of new and interesting seeds and strains that would fit even the pickiest pallet.
Their vast catalogue can be found on their very helpful website and will take you through all of the strains that they now have available.
On their website, they have a large collection of all of their different seeds for customer perusal as well as an excellent step by step growing guide for those growers amongst you who are not quite as sure-footed as others. They also have a large section clearly outlining every aspect of legality, payment, delivery etc. so there is no way that as a consumer you could be bamboozled by small print or hidden add ons as long as you read it carefully. If that wasn't enough, with a purchase of no less than 29 Euros the postage and packaging is completely free.
This brand has been growing for many years now and consists of extremely experienced breeders who have been growing and producing top quality products for a long time and don't plan on changing any time soon. In fact, if anything, they have greatly improved on account of their new and more stable breeding environment their seeds have only been getting better.
Kannabia Seeds have even won a couple of awards, for example at the Toronto 'Treating Yourself Expo' their strains won first and second place in the medical marijuana cup. With their many years of experience and the great amount of care that they have been shown to put into their strains, this is hardly surprising and explains why it is that they are one of the leading Spanish brands.
About The Seeds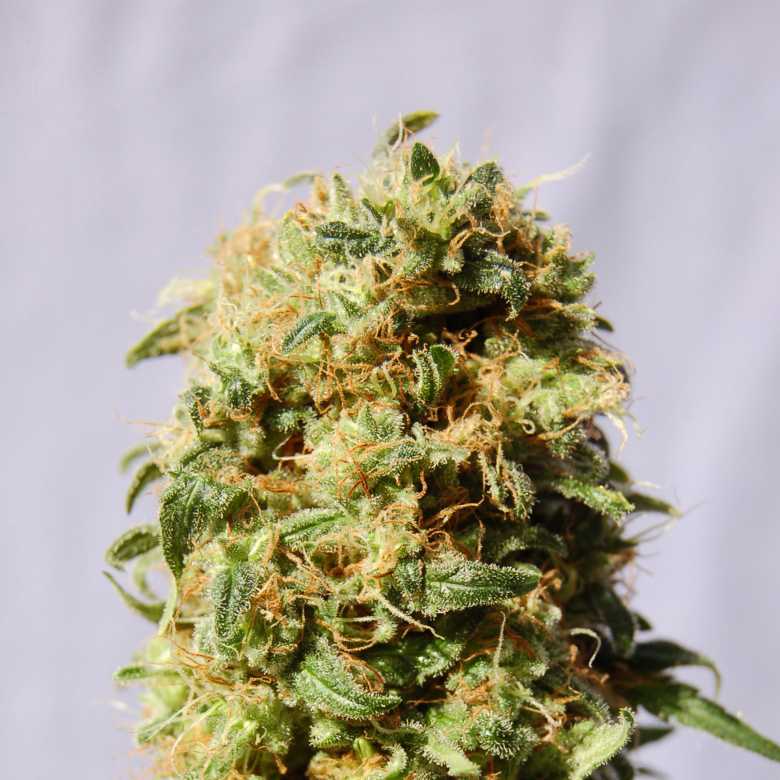 Its Indica parentage makes this variety ripen quickly, even if you think it will take a few more weeks for the plant to mature.
The flowering period has been reduced to 8 weeks so that the harvest will take place at the end of September.
This plant shows all its potential when grown outdoors so that when planted in April it will reach two metres and more and will tend to cover a large area in square metres.
Full of heavy compact buds with a reddish colour and laden with resin, it produces good hash.
The taste is one of the tropical acidic fruit that leaves a slightly hot aftertaste on the palate.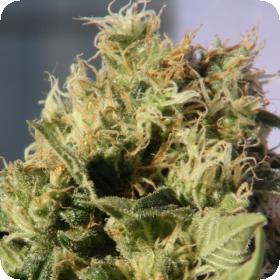 Mikromachine Automatic is a cross between two of Kannabia Seed Company's two best auto-flowers, Northern Light Auto X (Auto Ak X Auto Critical). The cross between the two is a genetic powerhouse that results in a near-perfect indica/sativa hybrid with all the benefits of both a feminised and auto-flowering plant.
This strain got its name for being, as the breeder describes it, "a real machine for bud and trichome production." The medium size of these plants is very consistent and they are compact enough to grow on a large scale, indoors or out.
According to the breeder, the results with Mikromachine Auto is identical indoors or out, regardless of the growing medium or setup. Indoor growers can confidently cultivate these seeds using any method with which they are comfortable and they grow well alongside other strains since their flower stage is not contingent on a specific light cycle.
Outdoors, these plants can stand up to most summertime weather patterns but they do not like the cold. They can be started outdoors or indoors and should be in the ground by mid-May. Harvest between late September and early October is optimal.
The plants present with an excellent calyx-to-leaf ratio with short distance between internodes. The buds are compact and abundant. They grow on thick stems that are more than capable of holding the weight of a bounty of them. The plants finish in about 65 days, but an extra 10 will increase the quality and the effect considerably.
The finished product has a signature spicy tang along with an under-note of sweet fruit. The flavour lingers on the palate and intensifies with the effect. Fist-time or novice growers should definitely consider this strain. It is easy to cultivate, grows anywhere, and ass precious little of the grower in terms of effort along the way.
Kannabia Discount

To help you along with a purchase take 10% off by using code 'Kannabia10'. Click here to browse the Kannabia range.
How To Enter The Promo
To be in with a chance to win 5 Kaboom from Kannabia simply write 'Fem or Auto' in the comments section of the blog to let us know which prize you would prefer.
TERMS
Promo is live from 20th May 2021 to 3rd June 2021
Social Media or Forums Entries Don't Count
One entry per person. Double entries will not be counted
Entries are verified first so your entry may not show up for 24-48 hours
Winners will be updated on this blog post on the closing date of 3rd June 2021 + we will share the news on our social media pages. Winners will also be emailed directly and your details will remain discreet. We will only publish your name on the blog that is supplied with the entry
Prizes must be claimed within 28 days or they will be put into the pot for a future promo
The draw will be random and the results are final
WINNERS ANNOUNCED 3rd June 2021 (YOU WILL BE INFORMED ON EMAIL WITHIN 24 HOURS OR LESS)
Pedro P – Mikromachines (Auto)
Helen – Mikromachines (Auto)
Greg Donnelly – Kaboom (Fem)
Brendon – Kaboom (Fem)
Huge thanks to all who took part – for more offers head here
Legal Disclaimer: The competition winners will have their prizes sent to them via recorded delivery.  If you win the competition but don't receive your prize, we cannot resend competition prizes, so you'll have to raise this with your local delivery service (In the UK, for example, this would be Royal Mail).
Remember: It is illegal to germinate cannabis seeds in many countries including the UK.  It is our duty to inform you of this fact and to urge you to obey all of your local laws to the letter.  The Vault only ever sells or sends out seeds for souvenir, collection or novelty purposes.