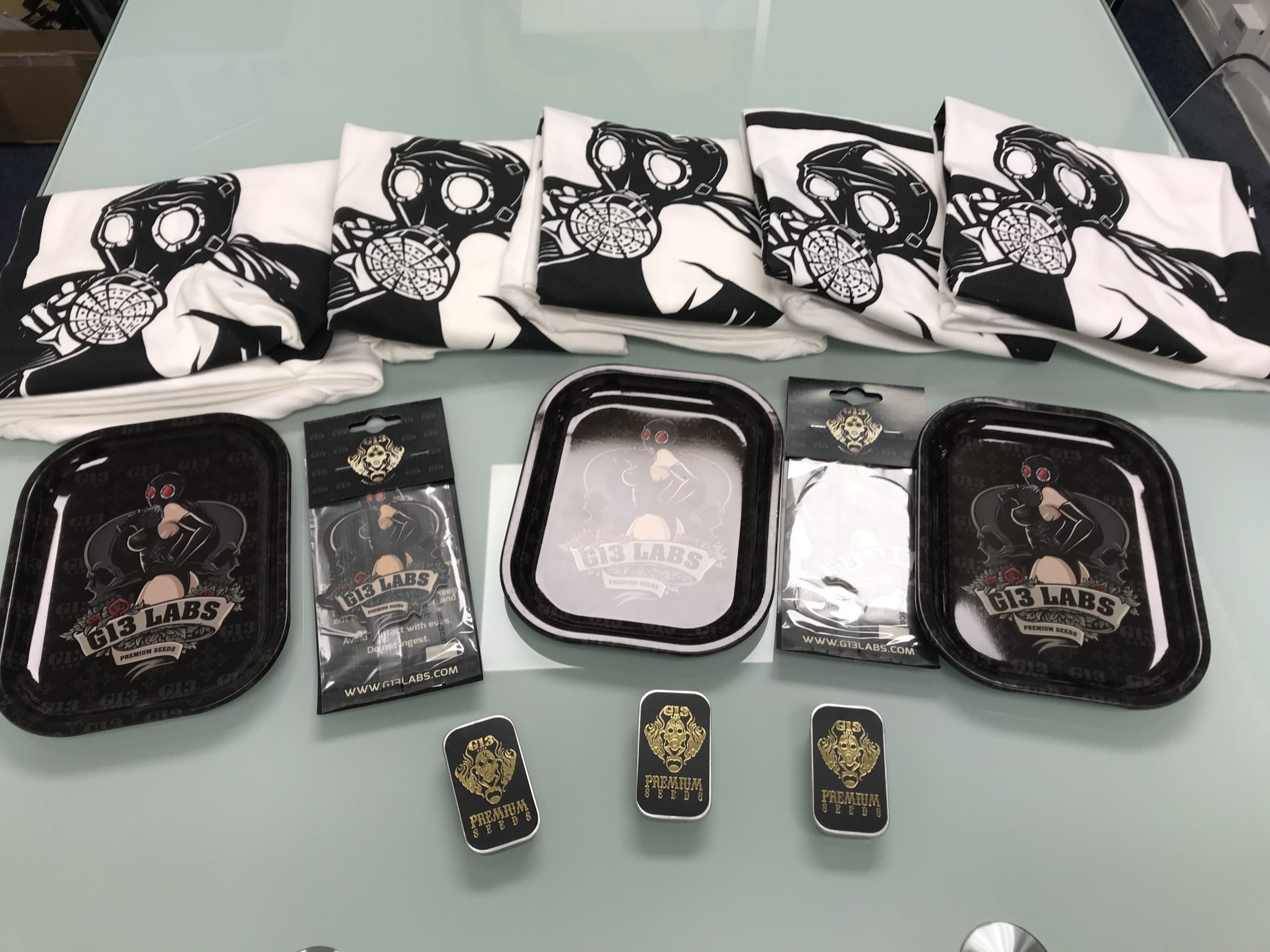 Our next cannabis seeds competition is straight from the G13 Lab!
These guys have some cool, funky designs as well as some great seeds!  This competition is on Instagram only and the winners will need a UK address for their prizes to be posted to as they consist of materials that wouldn't get through international customs, as you can see from the picture we have seeds to be won but also some really cool ash trays, air fresheners, T Shirts and also some branded tins for storing your seeds!  Further details below about the breeder G13 Labs and the seeds to be won!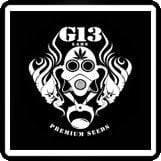 G13 Labs have been breeding cannabis seeds since the 1980s, in the north of the UK.
The original cannabis breeders set up an underground collective which then made its way to Amsterdam where G13 Labs formed connections with various other experienced marijuana seed breeders.
They now have a select number of experienced breeders from across the world that have a highly proven track record and have established their own cannabis seeds strains. G13 Labs strains are considered uniformly medical quality, (very high THC and CBC counts).
Their strains are loved for their impressive yield, fast flowering and their unbelievable taste and aroma. The flavours are so distinctive and unique that you will not want to ignore these strains. In fact the feminised Pineapple Express strain is G13 Lab's best ever seller. Other top quality G13 Labs cannabis seeds include Midnight Kush, Gigabud, Blue Venom, Purple Haze, Skunk #1, Raw Diesel and Royal Kush. So don't miss your chance to get your hands on one of the most famous strain in the cannabis seeds market.
What Cannabis Seeds are up for grabs?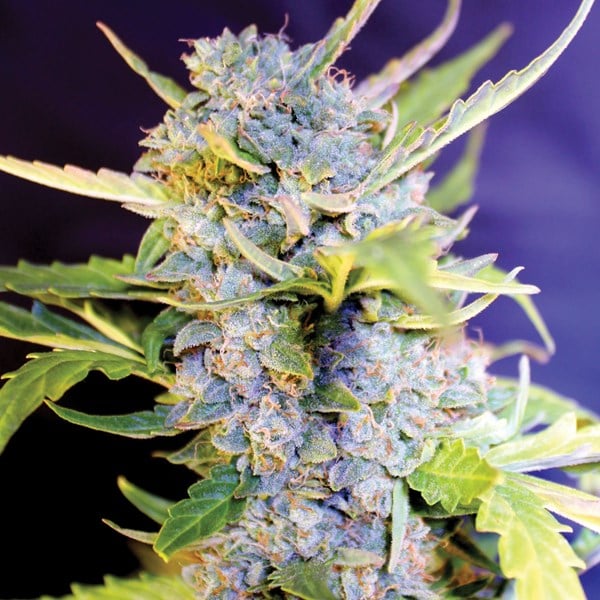 G13 Labs – Autoflowering Fro-Yo Cannabis Seeds Comprising of (Sunset Sherbet x Girl Scout Cookies) x Ruderalis, Fro-Yo is an amazing strain that produces tight, compact dense purple, highly resinous flowers.
The two parents of the original cross are both cup winners and very sought after strains. This grows well both indoors and out and can be harvested after 70-75 days from seed. With true care and attention, it has been known for indoor cultivators to pull 400-500g/m2.
Outdoor growers are looking closer to the 100g mark but still beautiful, sweet aromatic flowers nonetheless.
This strain will have you feeling relaxed and creative from the strong uplifting cerebral high and flavour wise, you can expect an earthy, fruity, and woody taste with notes of nuts and berry fruits on the exhale. Plants will grow in excess of 100cm and be nice and sturdy, containing strong purple buds.
As before mentioned, these buds will be highly resinous so a good choice for extraction. Genetics: (Sunset Sherbet x Girl Scout Cookies) x Rudelaris Type: Sativa – Indica / Feminised autoflowering Flowering: 70 – 75 days from seed Yields: Medium/High (400-500 gr m2 indoor / 70-120 gr. plant outdoor) Height: +1,00 m Flavour: Sweet / Fresh / Fruity / Kushy Effect: Strong / Physical / Cerebral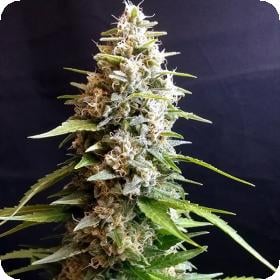 Maltezerz Feminised Seeds is a very special cannabis strain, high in THC.
It's 60% Sativa, bred from an S1 pheno-type of Gorilla Glue x Zkittlez. We used our Double Black father to give the plant even more resistance to clime adversities and some more strength and vigour.
For concentrates and extracts lovers, this one produces incredible trichomes and terpenes. Its flavour range from gassy candied Zkittlez, through sweet fruity with a spicy hint, to even chocolate or cocoa notes.
Maltezerz is a high-yielding plant that can be grown indoors as well as outdoors. It gives 500-600 gr/m2 harvest indoor in less than 9 weeks of flowering time so as for a Sativa plant we can consider it a short time! Outdoor growers in the Northern Hemisphere can expect around 700 gr/plant or even a little more for mid-end September.
This marihuana strain is high in THC, where after testing gave almost 25% THC level. Its CBD is around 0.5%. These two indicators combined together give as a result a strong plant, recommended for evening use, or a night chill out. Genetics: (Gorilla Glue x Zkittlez) x Double Black 60% Sativa / 40% Indica Flowering time: 63 days THC: 25% CBD: 0.5%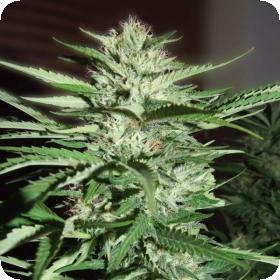 Everything you've heard about this strain is true. Pineapple Express is a tantalising plant. It develops a single firm cola that presents with stunning red-brown and gold flecks.
Couple that with the abundance of shimmering crystal resin and you get a plant that is a hypnotic spectacle that tells tales of the good times that are sure to come.
These plants are so beautiful, in fact, the very look of them is intoxicating. An expert cross between Skunk #1 and Cheese, these two regal parent strains come together to create a true masterpiece.
The look and shape of this plant and its distinct growing habits are the result of some of the best breeding efforts.
The buds produce an aroma that is rich and sensual with a particular note of sweetness. When lit, that aroma intensifies and brings forth a rush of fruity flavour that lingers pleasantly on the palate. Indulge in the sensation of tropical island breezes and warm rolling surf. This is a smooth, delicious smoke that delivers a pure, mellow high along with a truly dreamy effect that evokes those kinds of mental images.
The feeling one gets from Pineapple Express speaks well of its parentage. It is one of the most complex modern strains that different people describe in different ways in terms of its effects.
If you're looking for a great-tasting strain that reduces stress and delivers a warm, light, full-bodied effect. Topping out at only 40-50 cm in height, Pineapple Express is very small and petite.
This makes it an ideal strain for those having to grow in tight quarters. Even the smallest of grow spaces and setups can accommodate them. They flower in under 60 days with an average yield of 15-20 g per plant. It has both high THC and CBD content making it a great medical strain as well.
How can I win these cannabis seeds for free?
There will be 3 winners, who must be able to receive their prize to a UK address:
1st Prize
5 x G13 Labs – Autoflowering Fro-Yo Cannabis Seeds
G13 Labs T Shirt – your choice of size from small to XXL
G13 Labs Ashtray
G13 Labs Air Freshner
G13 Labs Seeds Storage Container
2nd Prize
5 x G13 Labs – Maltezerz Feminised Seeds
G13 Labs Ashtray
G13 Labs Air Freshner
G13 Labs Seeds Storage Container
3rd Prize
5 x G13 Labs – Pineapple Express Cannabis Seeds
G13 Labs Ashtray
G13 Labs Air Freshner
G13 Labs Seeds Storage Container
To win you need to visit THIS INSTAGRAM post, like our account and like G13 Labs account at https://www.instagram.com/g13labs/ and tag 3 mates.  Winners will be selected at random.  Please remember we cannot post the prizes outside of the UK so you MUST have a UK address for us to send the prizes!
Good Luck all, winners will be chosen at random and announced on the 19th of Dec 
Why not head on over to The Vault Cannabis Seeds Store now and pick up some G13 Cannabis Seeds now, whilst taking advantage of the discount code VAULT15 for a whopping 15% discount off your order of Marijuana Seeds.
Newsletter Sign Up
Make sure you never miss another Vault promo – sign up for our newsletter at http://goo.gl/Bt2Ba2
Legal Disclaimer: The competition winners will have their prizes sent to them via recorded delivery.  If you win the competition but don't receive your prize, we cannot resend competition prizes, so you'll have to raise this with your local delivery service (In the UK, for example, this would be Royal Mail).
Remember: It is illegal to germinate cannabis seeds in many countries and some remote, less enlightened planets outside the core systems.  It is our duty to inform you of this fact and to urge you to obey all of your local laws to the letter.  The Vault only ever sells or sends out seeds for souvenir, collection or novelty purposes.