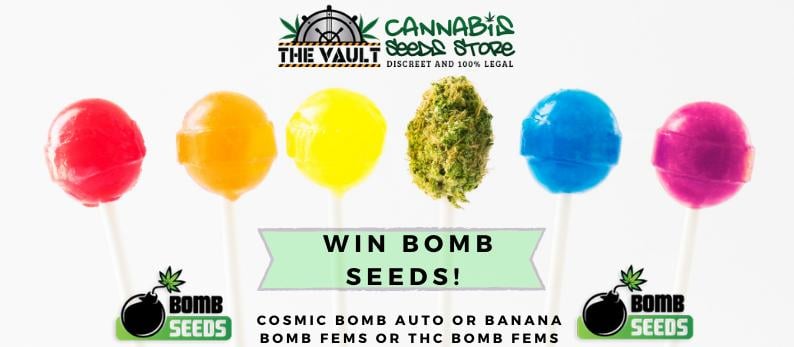 Bomb Seeds are the latest of our cannabis seeds breeders to bring you an amazing promo to win some free cannabis seeds!  Here is a little recap of Bomb Seeds and their seeds they have very kindly made available for a promo for #TEAMVAULT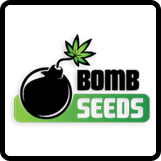 Bomb Seeds
When it comes to finding cannabis seed genetics which possess a winning combination of explosive potency, supreme quality and super-high yield potential, Bomb Seeds is one breeder that will give you plenty of 'bang-for-your-buck'!
All of Bomb Seeds' strains have been grown in the Netherlands, under the observant eyes of experienced breeders, who hand-pick only the most perfectly matured, viable seeds from their library of stable, specially-bred strains.
All seeds are stored in a humidity and temperature-controlled environment, to keep them super-fresh until they need to go out to the ever-growing league of avid Bomb Seeds collectors all over the world.
We have a pack of 10 of each of the following 3 strains up for grabs in this Bomb Seeds Promo: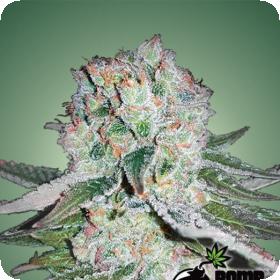 Banana Bomb Feminized is an 80% indica strain bred by using THC Bomb pollen to fertilise a very sticky Banana Kush mother plant.
Each parent produces very good yields and potency and together they deliver great taste too. Suitable for both indoor and outdoor cultivation, Banana Bomb grows to a medium height of between 90 – 140 cm.
Indoors although it can grow into a real monster outdoors with plenty of sun maxing out at around 300 cm. Indoor flowering takes 7 – 9 weeks with great yields of 500 – 600 gr/m2.
The smell is very strong from early on in the flowering period so use of carbon filters is recommended. Training is recommended to control its stretch as it can get a bit unwieldy and it will help to maximise yields by giving better exposure to the lights. Mature buds are massive and very sticky with resin.
Outdoor harvests in the northern hemisphere will be in late September – early October with some stunning yields possible. The strong banana scent of early flowering is filled out with more earthy Kush aromas later towards maturity. THC production is very high at up to 22% but 20% is easily achieved even without much experience of growing or indeed in normal soil with fairly low nutrient levels. Its effect is of a potent indica head-high which is uplifting at first and eventually physically relaxing.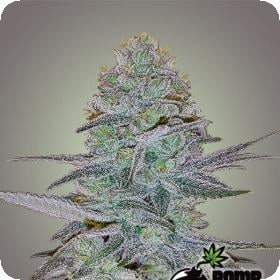 Cosmic Bomb Auto.  By crossing a specially selected cut of LSD which had been tested with elevated levels of THC and our own Auto Bomb (with its lineage of African landrace sativa), we have created a truly spectacular variety. THC levels are in the 16-20% range for most grow set-ups although individual harvests have been tested in excess of that.
This strain has a strong smell especially in the later stages of flowering, a sweet almost fruity aroma blends with an earthier note than you would expect. Indoors this strain responds very well to a high nutrient regime.
With a good supply of light Cosmic Bomb Auto will explode in every direction so make sure that you have sufficient space to deal with the stretch that comes in flowering. If it is left unrestricted specimens can grow up to 140 cm indoors and possibly even taller when grown directly in the ground outdoors.
The high is a really uplifting and active experience. The increased psycho-activity leads into an energetic, verging on psychedelic, event so make sure you are prepared for the flight if you hit this strain hard.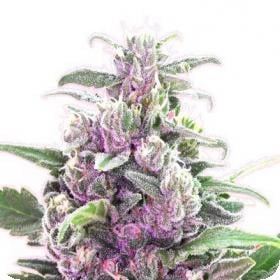 THC Bomb Feminized
As Bomb Seeds' signature strain, this delightful variety is an instant classic which has sent explosive ripples throughout the seed collecting world.
Properties that define this breeder are evident in this prime specimen of a strain:
Thunderous power (high THC), huge yields (up to 650g/m2), a fast indoor flowering time (7-9 weeks) and a delicious, potent and complex flavour profile.
A true heavyweight, THC Bomb is da bomb!
For this cannabis seeds promo from Bomb Seeds we have 3 packs of 10 of each of the strains above to won!  Read on to learn how to enter and be in with a chance to win!  Feel free to enter on 1 platform to win your favourite bomb seeds cannabis strain or on all of the platforms to maximise your chances of winning.
Blog: 1st Prize is 10 x THC Bomb Fems.  Simply comment below telling us about your experiences with Bomb Seeds or their strains (if any).
Won by Weddingdate4/20.  Congrats, I will contact you via the email address you used to post with to arrange delivery of your prize!
BLOG: 2nd Prize is 10 x Cosmic Bomb Auto.Simply comment below telling us about your experiences with Bomb Seeds or their strains (if any).
Won by Matty.  Congrats, I will contact you via the email address you used to post with to arrange delivery of your prize!
(Blog winners will be contacted via the email address used to post with, which will remain private of course.)
Facebook: Prize is 10 x Banana Bomb Fems.  Simply comment on THIS POST telling us about your experiences with Bomb Seeds or their strains (if any).  Give the post a like and a share to help spread the word!
Won by Sean Hennessy.  Congrats buddy, please PM me on Facebook to arrange delivery of your prize!
Winners will be selected at random and announced on Thursday the 28th Nov.  Best of luck and make sure to share this promo to your friends too!
Why not head on over to The Vault Cannabis Seeds Store now and pick up some Discount Cannabis Seeds now, whilst taking advantage of the discount code VAULT15 for a whopping 15% discount off your order of Marijuana Seeds.
Newsletter Sign Up
Make sure you never miss another Vault promo – sign up for our newsletter at http://goo.gl/Bt2Ba2
Legal Disclaimer: The competition winners will have their prizes sent to them via recorded delivery.  If you win the competition but don't receive your prize, we cannot resend competition prizes, so you'll have to raise this with your local delivery service (In the UK, for example, this would be Royal Mail).
Remember: It is illegal to germinate cannabis seeds in many countries and some remote, less enlightened planets outside the core systems.  It is our duty to inform you of this fact and to urge you to obey all of your local laws to the letter.  The Vault only ever sells or sends out seeds for souvenir, collection or novelty purposes.