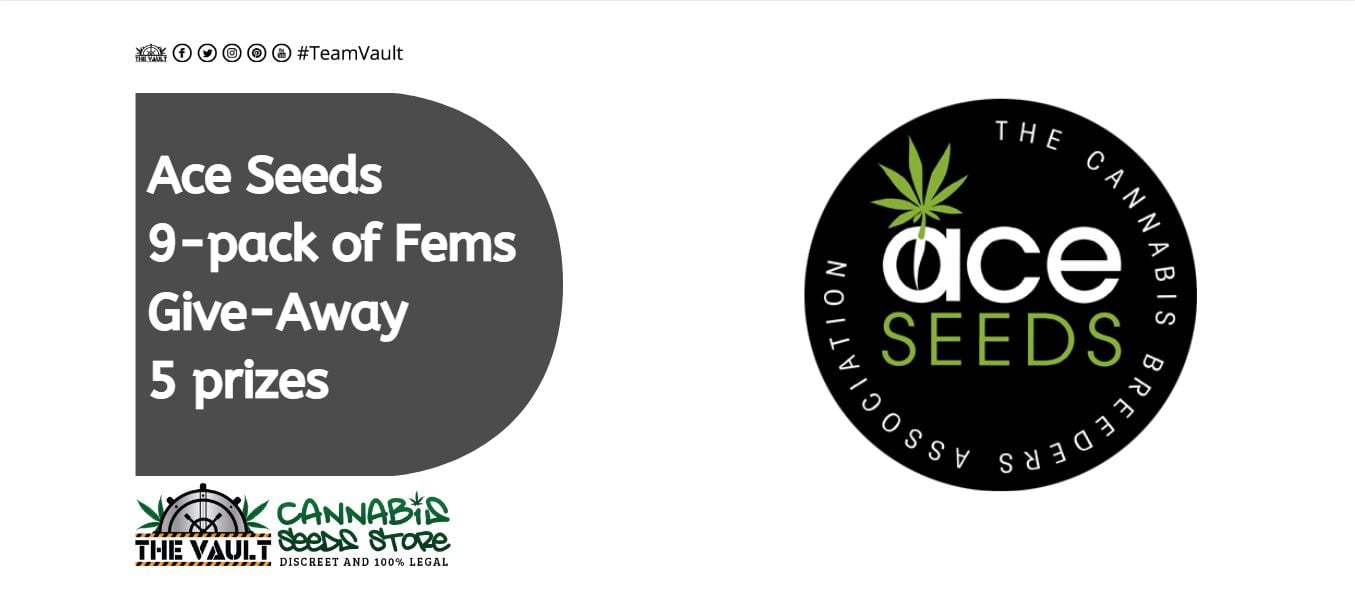 A famous short blonde-haired philosopher once said 'And we can't stop (whoa) and we won't stop (whoa)'. And that's kind of our motto, mostly when it comes to promos and giveaways.
First things first, the discount code. If you buy any Ace Seeds pack and then you use the code 'Ace10' (only valid until 24th June 2021) you will get a 10% off your whole order. That's right, every single item in your cart. But that's not all
Our good friends from Ace Seeds provided us with some quality stuff to be shared with you. And that's what we are going to do now. We have some good Bangi Haze Fems asking to be shared with some lucky ones. And you can be one of those, of course.
A total of 5 prizes consisting of 9-packs of Bangi Haze Fems by Ace Seeds to be raffled. Definitely, an Ace up my sleeve that no one saw it coming. Do you want to know more? Scroll down and find the bases for this giveaway!
WINNERS ANNOUNCED 23rd June 2021 (YOU WILL BE INFORMED ON EMAIL WITHIN 24 HOURS OR LESS)
BRENT ZOBATAR
Mark Twomey
Warren
Salvatore Scandale
Pat C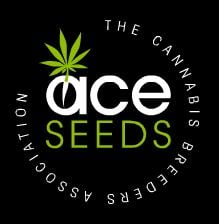 Ace Seeds, based in Spain, is dedicated to conservation. By cultivating unique and pure genetics, Ace is trying to counter the depression that some strains are suffering from.
Ace Seeds lists the elimination of natural habitats, war, the disappearance of ancestral cultures, genetic contamination, globalisation and laws prohibiting research as factors for the disappearance of pure strains.
By using their extensive global 'library' of Sativa strains, Ace Seeds aims to preserve the highest possible quality of genetics. Ace Seeds was born as a group of breeders and cannabis lovers dedicated to the preservation and study of terrestrial strains from all over the world.
Seeds began to be distributed as an established seed company in 2004-2005.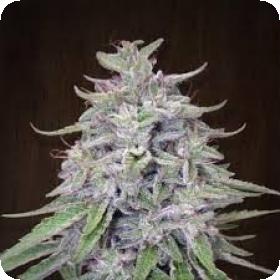 Bangi Haze Feminised by Ace Seeds is a hybrid cross between a female Congolese and a male Nepalese. It has a history of inbreeding and back-crossing that is generations long. It is also a fast-flowering, easy-to-grow strain, particularly in its feminised form.
The aroma of Bangi Haze is a pleasing mixture of spice and sweetness that fits perfectly with its signature taste. Its effects are potent but also mellow.
The plants grow to a compact and manageable size and shape and thrive well indoors as well as out. The results are equally impressive when grown in either soil or hydro setups.


How to Win
Tell us about your experience with Ace Seeds and/or what would you do with these beauties!
Terms
Winners to be Announced Thursday 24th June 2021
The code 'Ace10' will be valid until Thursday 24th June 2021
Prizes are picked at random – each winner will be allocated 9 seeds
Social Media or Forums Entries Don't Count
One entry per person. Double entries will not be counted and you will be banned from entering future promos if you're found to be using multiple emails to enter
Entries are verified first so your entry may not show up for 24-48 hours
We will share the news on our social media pages. Winners will also be emailed directly and your details will remain discreet. We will only publish your name on the blog that is supplied with the entry
Prizes must be claimed within 28 days or they will be put into the pot for a future promo
The draw will be random and the results are final
Have fun
Newsletter Sign Up
Make sure you never miss another Vault promo – sign up for our newsletter at https://www.cannabis-seeds-store.co.uk/the-vault-newsletter
Remember: It is illegal to germinate cannabis seeds in many countries including the UK.  It is our duty to inform you of this fact and to urge you to obey all of your local laws to the letter.  The Vault only ever sells or sends out seeds for souvenir, collection or novelty purposes.
Legal Disclaimer: The competition winners will have their prizes sent to them via recorded delivery.  If you win the competition but don't receive your prize, we cannot resend competition prizes, so you'll have to raise this with your local delivery service (In the UK, for example, this would be Royal Mail).