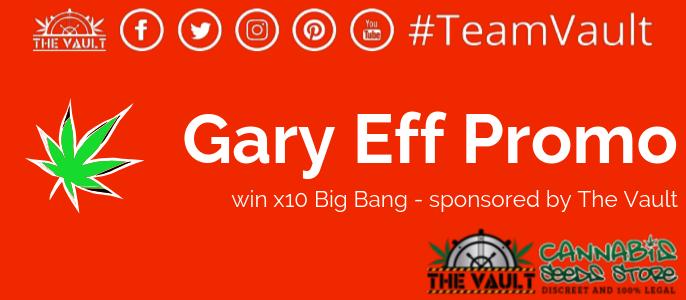 FLASH PROMO – CLOSES MIDNIGHT 13TH AUGUST – x2 Chances to Win 10 Big Bang from Greenhouse Seeds in this Gary Eff Promo Sponsored by The Vault!
You might have heard recently on the 'seed-vine', that Gary Eff, our in-house marketer for 20 months, had a change in circumstances and went freelance, to help out with all types on Cannabis Marketing for various brands.
As part of Gary's new role, he will still be producing content for The Vault and running some of the promotions that he loved giving to you guys on a regular basis.
You might see Gary pop up in various places in the Cannabis Community, but he will always be welcome at #TeamVault.
To help boost Gary's new personal profile online as a Cannabis Marketer, we've sponsored him with this promo. We've thrown in 10 'Big Bang' Seeds that you can win on his new Instagram page. Head for the post here: Gary Eff's Cannabiz Seed Promo with Greenhouse Seeds.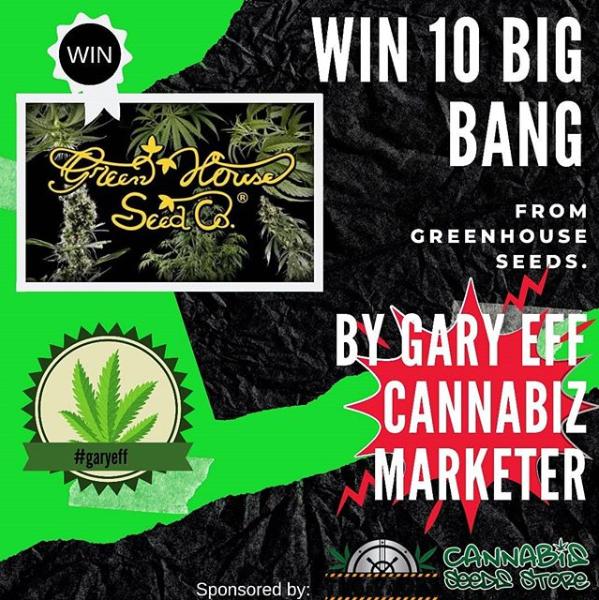 Now, we hate disappointing you at The Vault, as we know not everyone is on Instagram, so you can win them by commenting on this blog post.
To enter just type '#garyeff' in the comments below.
It's a short sharp promo, which closes at midnight tomorrow night UK time, with the winners being announced the following day (Wednesday 14th).
The Seeds
The Seeds on offer are from the ever generous guys and gals at Greenhouse Seed Co. Up for grabs is the Big Bang, in a 10 pack.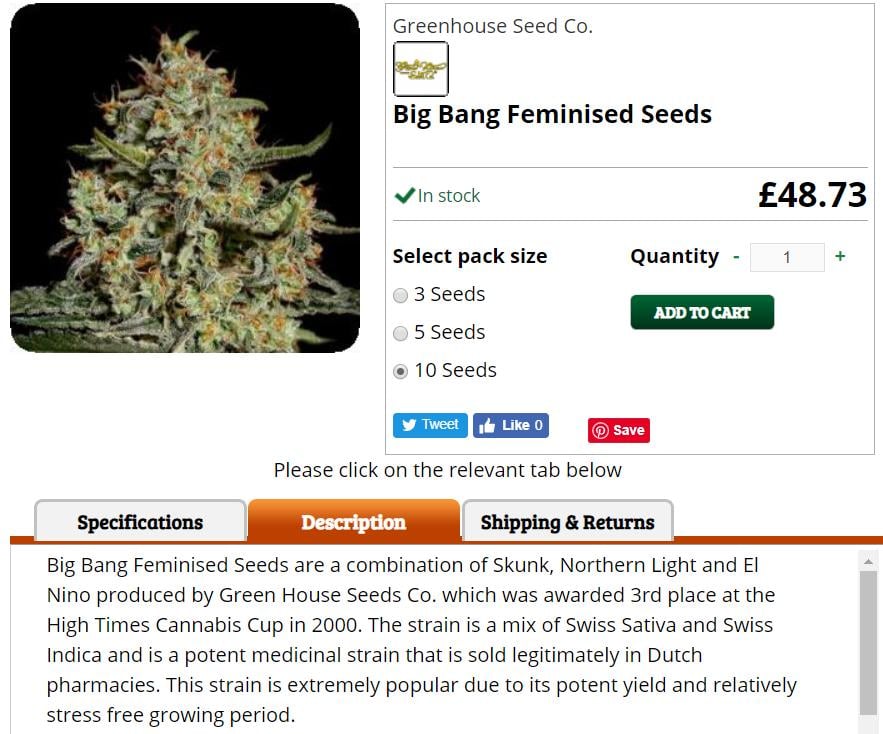 Check the seed listing here on The Vault Website.
On top of the seeds, you will also be sent a Vault goodie bag with t-shirt and some merch'.
WINNERS DETAILS:
Insta winner – @kushimonsta
blog Winner – clark franklin
Summary
Looking for more free cannabis products?  See this article
Make sure you never miss another Vault promo – sign up for our newsletter at http://goo.gl/Bt2Ba2
Legal Disclaimer: The competition winners will have their prizes sent to them via recorded delivery.  If you win the competition but don't receive your prize, we cannot resend competition prizes, so you'll have to raise this with your local delivery service (In the UK, for example, this would be Royal Mail).
Remember: It is illegal to germinate cannabis seeds in many countries and some remote, less enlightened planets outside the core systems.  It is our duty to inform you of this fact and to urge you to obey all of your local laws to the letter.  The Vault only ever sells or sends out seeds for souvenir, collection or novelty purposes.