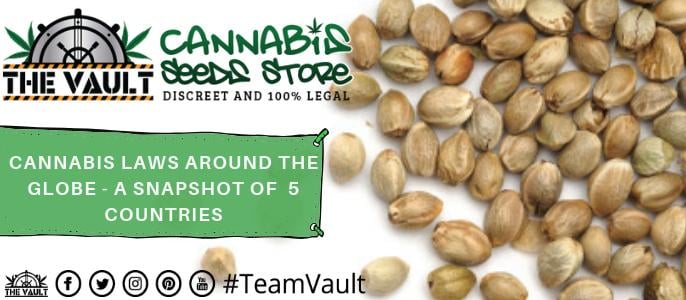 Working in the world of Cannabis is different to most other industries because the laws differ dramatically across the world and things are changing almost weekly. Being a UK based Cannabis Seed company, we are able to sell seeds as souvenirs but not on the basis that buyers are growing from those seeds that's why you will never see or hear us talking about growing or germination.
This blog is a look at the cannabis laws in 5 countries around the globe (all of which we send to).
Before going on, a special mention to Uruguay, who was the first country in the world to fully legalise Cannabis in 2013 (for recreational use too) and to Holland who has always taken a mature stance to Cannabis usage through their cafe's in certain parts of the country.
Canada
Are we a bit jealous of Canada? Well, yes. They were the 2nd country in the world to legalise possession and use of recreational Cannabis. Medical Cannabis has been legal in Canada since 2001 (source BBC NEWS). They even ran out of weed to sale after just a few days. We need the rest of the world to follow this sensible change.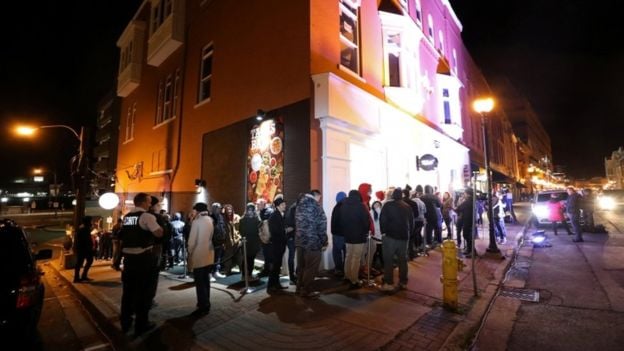 Queues in Canada, selling Cannabis. Source BBC website.
United States
Looking south to their American neighbours, we see a mixed bag (not a mixed bag of weed;), but laws. That said, everything is going in the right direction and is it stands at the moment!. In total there are now 11 states where it has been legalised medically and recreationally. Illinois was the first.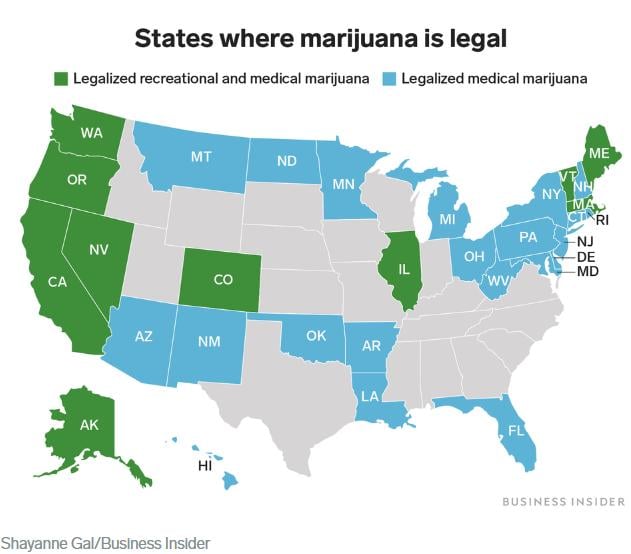 Source – Business Insider.
Australia
According to Wikipedia, one third of Australians above the age of 22 have tried or used Cannabis, with 300,000 people taking it every day. It is, therefore, surprising to know that it is still not legal in Australia. That said, the government do tend to have a more relaxed approach and prefer a 'harm-minimisation' approach to their drug laws. It's worth mentioning that on a federal level, medicinal Cannabis was legalised in 2016.
New Zealand
Things are getting interesting in New Zealand. In 2020, the country will be holding a referendum to legalise purchasing Cannabis for over 20-year-olds. If this goes through, it will be a complete game-changer for the country and also give other countries around the world a nudge to go in this direction.
United Kingdom
With Brexit going on, it's fair to say Cannabis Laws have taken a back seat, however, changes have been made and more are afoot. Right now, Cannabis is classed as a Class B drug in the UK and it has been illegal since 1928 (Source Sun Newspaper). If caught with it in the UK, you could be jailed for up to 5 years. That said, some local police have deliberately turned a blind eye to recreational usage and I can only see this going further with full legalisation expected to happen in the next 5 – 10 years.
Cannabis can, however, be prescribed to medical patients and that's been the case since November 2018.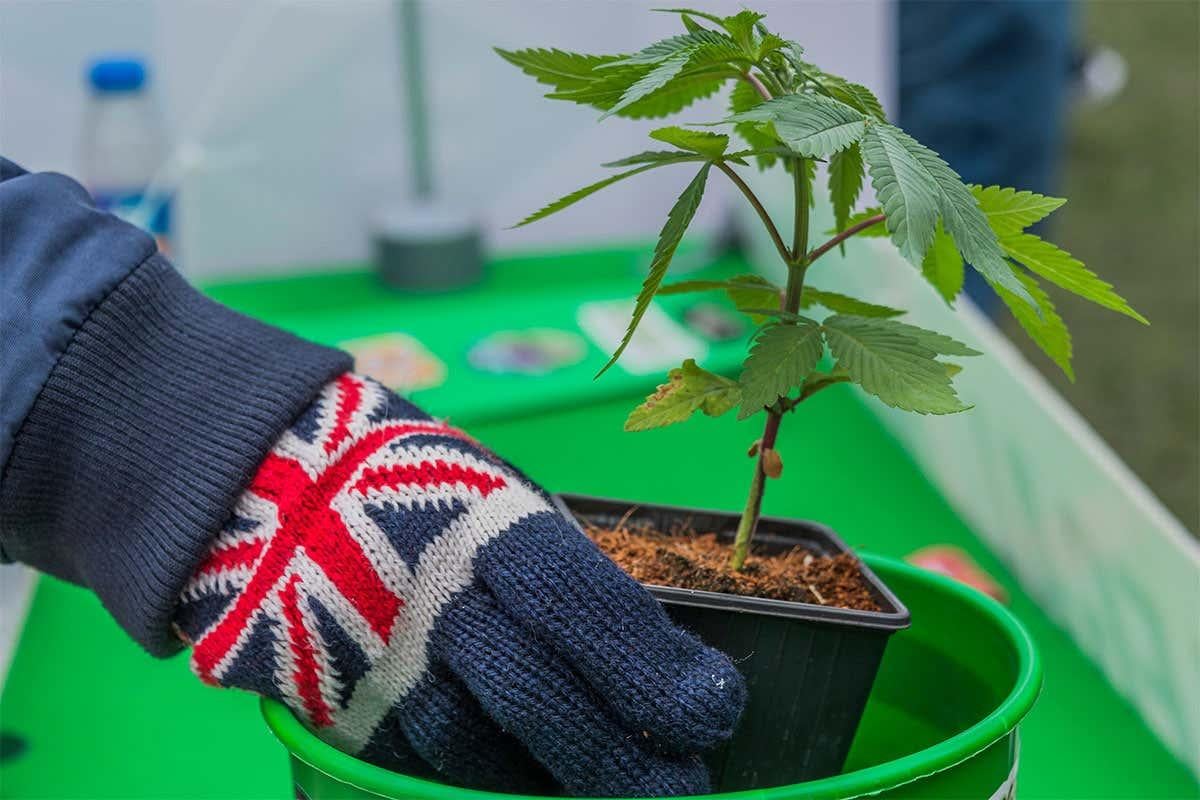 Image Source: New Scientist
Round- Up
We hope this quick guide is useful for you. If you live in one of the above countries please give us your thought on legalisation below in the comments box. If you're anywhere else in the world, please tell us about the current situation in your own country. For example, Luxembourg are about to become the first European Country to change their laws, so do let us know more stories like this.
If you are looking to purchase some Cannabis Seeds visit https://www.cannabis-seeds-store.co.uk
Summary
Make sure you never miss another Vault promo – sign up for our newsletter at http://goo.gl/Bt2Ba2
Remember: It is illegal to germinate cannabis seeds in many countries and some remote, less enlightened planets outside the core systems.  It is our duty to inform you of this fact and to urge you to obey all of your local laws to the letter.  The Vault only ever sells or sends out seeds for souvenir, collection or novelty purposes.
Blog: This blog was written by Gary Eff who is a Freelance Cannabiz Marketer based in the UK. You can connect with Gary on social media using the handle '@garyeffcanna'. Links will also be in the comments.