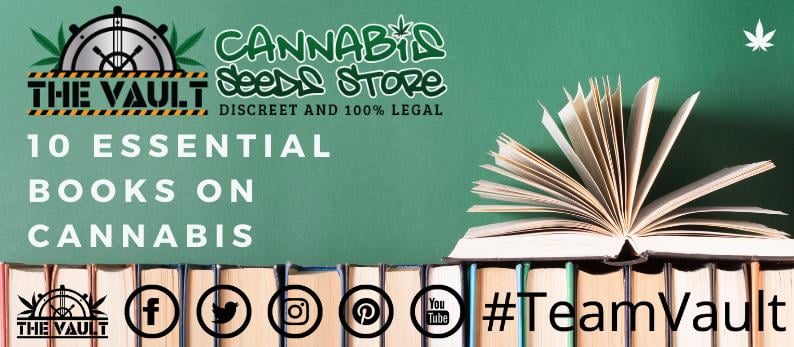 Not everyone out there is addicted to the Internet and Social Media! There's something to be said for getting a good old book, settling down, having a joint perhaps, and learning something with no distractions! That's why we've made this essential list of Cannabis books that you should read if you want to build up your knowledge.
This list is made up based on reviews and recommendations that the Vault has received in the past! We're not saying these are the best books out there, but the list should give you a broad view of what reading material is available.
So bookworms, here we go!
1 – The Cannabis Pharmacy – https://www.goodreads.com/book/show/17555068-cannabis-pharmacy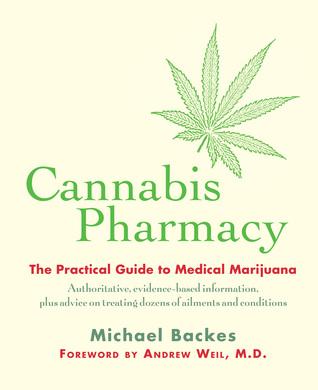 This book by Michael Backes looks at evidence-based information when it comes to Cannabis. Clearly from its title you can tell it's looking at the medical side of the plant. Here is a quote from the book:
"It has been established that the endocannabinoid system and its receptors are found in the synovial membrane of joints. It is also believed that cannabinoids may play a role in protecting cartilage in the joints. THC has been cited as having twice as much anti-inflammatory activity as hydrocortisone.9"
2 – The Little Black Book of Marijuana – https://www.bookdepository.com/Little-Black-Book-Marijuana-Steve-Elliott/9781441306111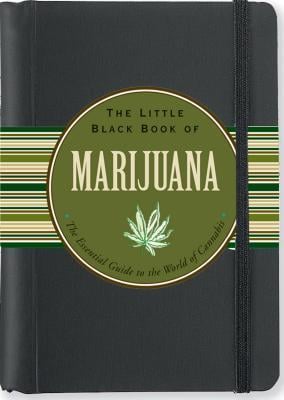 This little book has everything in it you need. It covers everything from legalisation through to cooking and cultivating. It truly is an essential guide. It's written by a gentleman named Steve Elliott and you can buy it via the link above.
3 – The Cannabis Grow Bible – https://www.waterstones.com/book/the-cannabis-grow-bible/greg-green/9781937866365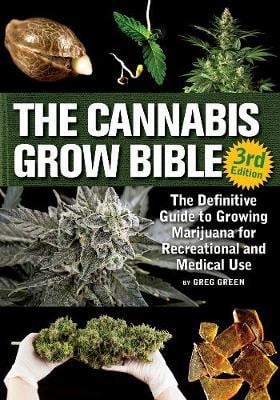 This is a big beast and it'll cost a bit more than the rest too! Not only is the medical side covered here, but it takes a look at Cannabis from a recreational standpoint.
4 – Weed the People – https://www.amazon.co.uk/Weed-People-Future-Marijuana-America/dp/161893421X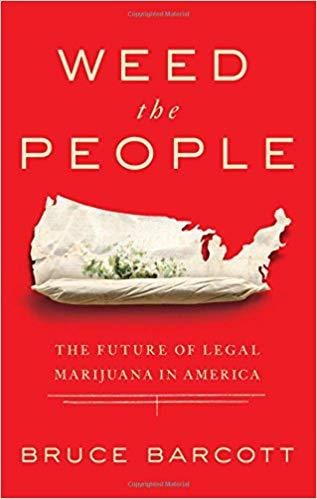 It's all about the future of Marijuana! The write up is as follows: The legalization of marijuana is the next great reversal of history. Perhaps the most demonized substance in America, scientifically known as Cannabis sativa, simply a very fast growing herb, thrived underground as the nation's most popular illegal drug. Now the tide has shifted: In 1996 California passed the nation's first medical marijuana law, which allowed patients to grow it and use it with a doctor's permission. By 2010, twenty states and the District of Columbia had adopted medical pot laws.
5 – The Emperor Wears no Clothes – https://www.amazon.co.uk/Emperor-Wears-No-Clothes/dp/1878125028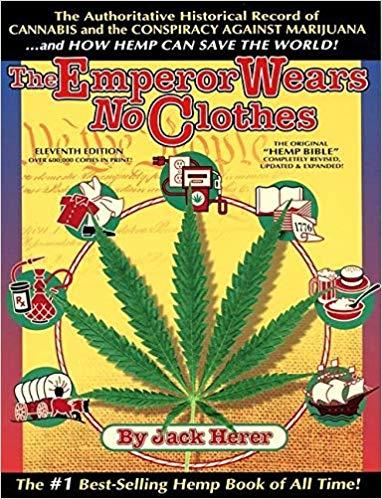 For a start, this book is up for sale for £130 on Amazon. It's essential from reading originally published in 1985 by Jack Herer and is the #1 Best Selling Hemp Book of All Time. The Emperor Wears No Clothes is a non-fiction book written by Jack Herer. Starting in 1973, the story begins when Herer takes the advice of his friend, "Captain" Ed Adair, and begins compiling tidbits of information about the Cannabis plant and its numerous uses, including as hemp and as a drug. A great read indeed and #TeamVault recommend it!
6 – The Cannabis Encyclopedia – https://www.amazon.co.uk/Cannabis-Encyclopedia-Jorge-Cervantes/dp/1878823345/ref=sr_1_2?keywords=cannabis&qid=1571731875&s=books&sr=1-2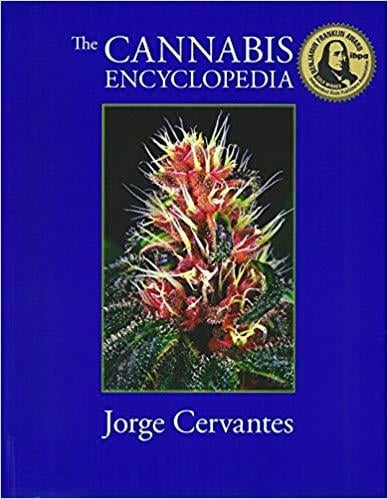 Ahhh, a good old encyclopedia. A reminder of our childhood days, although I doubt you'd be reading up about weed! Regardless of that, this jam packed book from Jorge Cervantes covers everything you need to know from A to Z. Cervantes is the expert in his field. This guide details everything he's learned from his lifetime in the trade. Collecting tips about everything, from Cervantes' time touring large scale marijuana farms making instructional DVDs to his time growing in his basement in Mexico City.
7 – Cannabis – A Beginners Guide to Growing Medical Marijuana – https://www.amazon.co.uk/Cannabis-Step-Step-Instructions-conditions/dp/1701156180/ref=sr_1_4?keywords=cannabis&qid=1571732175&s=books&sr=1-4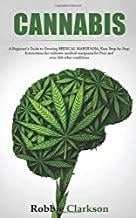 This is a new kid on the block. It was only released 3 days ago, but upon looking into it, looks like a good read. Now at The Vault, we have to stress you must only grow in areas that are legal to do so. As you know well we sell seeds as souvenirs and not to be grown! If you are lucky enough to be in an area that permits it, then take a closer look at this book from Robbie Clarkson. It's available on paperback now via Amazon.
8 – How to Smoke Pot (Properly) A High Brow Guide to Getting High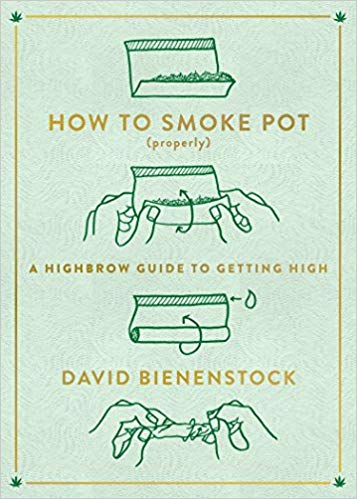 The title might seem a little condescending to some of the more mature smokers out there, but this book takes things to a different level.
In How to Smoke Pot (Properly), VICE weed columnist and former High Times editor David Bienenstock charts the course for this bold, new, post-prohibition world. With plenty of stops along the way for "pro tips" from friends in high places, including cannabis celebrities and thought leaders of the marijuana movement, readers will learn everything from the basics of blazing, to how Mary Jane makes humans more creative and collaborative, nurtures empathy, catalyzes epiphanies, enhances life's pleasures, promotes meaningful social bonds, facilitates cross-cultural understanding, and offers a far safer alternative to both alcohol and many pharmaceutical drugs.
9 – Cannabis – A History – https://www.goodreads.com/book/show/116178.Cannabis?from_search=true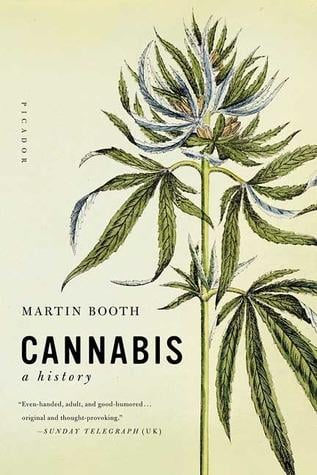 This book by Martin Booth looks at the history of Cannabis (obviously). Booth looks at Cannabis through a legal, political and religious lens looking at it's effects on society, good and not so good.
10 –  – https://www.goodreads.com/book/show/64830.Spliffs?from_search=true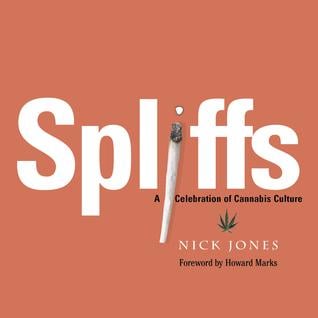 It's good to end this with a celebration of Cannabis. Spliffs is just that. The book is written by Nick Jones and has a foreword by Howard Marks.  As the write up on GoodReads says:
Spliffs (the Jamaican word for joints) is more than just a book about marijuana (cannabis) and getting high. It's a celebratory trip that explores the versatility of cannabis and the profound influence it has had on cultures throughout history. Special sections are devoted to the influence of marijuana on music, movies, media, and literary and comic book culture. Features include profiles of famous users, as well as a primer on the varieties of hash and grass, on how to roll functional and decorative joints, pot paraphernalia, recipes for cooking with herb, and a guide to Amsterdam's most famous coffee shops. Fully illustrated with full-color photographs and drawings throughout.
Definitely worth adding to your collection, we think.
Summary
Like the internet, the book world is bustling with Cannabis information and it's good to see even more books coming out on the subject of cannabis. If you're one of the modern readers you might do audiobooks. If so, check out what's available on Audible. (We are not sponsors or affiliates, we're just being helpful).  https://www.audible.co.uk/search?keywords=cannabis&ref= – There are 112 books on there mentioning Cannabis!
Why not head on over to The Vault Cannabis Seeds Store now and pick up some Cannabis Seeds whilst taking advantage of the discount code VAULT15 for a whopping 15% discount off your order of Feminized Seeds.
Newsletter Sign Up
Make sure you never miss another Vault promo – sign up for our newsletter at http://goo.gl/Bt2Ba2
Remember: It's illegal to germinate cannabis seeds in many countries. It is our duty to inform you of this important fact and to urge you to obey all of your local laws. The Vault only ever sells or sends out seeds for souvenir, collection or novelty purposes. All of our content is provided for educational purposes only.