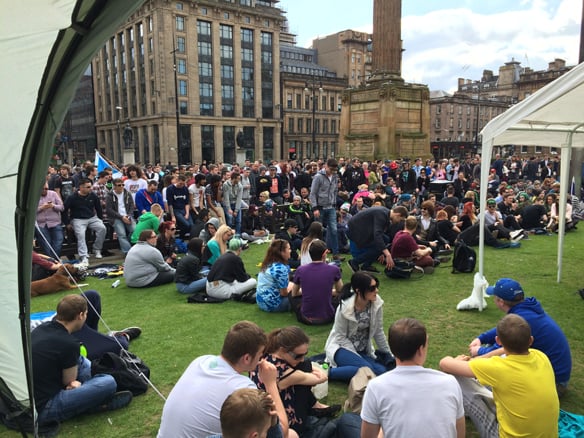 The pro-legalisation event – organised by our good buddies at the Glasgow Cannabis Social Club (GCSC) – was attended by hundreds of awesome, beautiful, free-thinking folks from all walks of life who gathered peacefully in Glasgow's George Square to connect with one another, raise awareness and show their support of the cannabis legalisation movement.
The Vault is thrilled to have been there to represent this worthy cause, meet so many cool people and be a part of the bigger global picture, as folks in diverse locations all over the world held similar events as part of the celebrations: We only wish it could be 420 every day!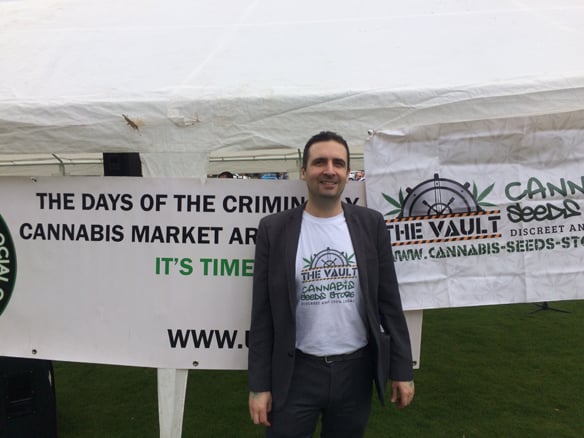 Many thanks to everyone who made such an awesome event happen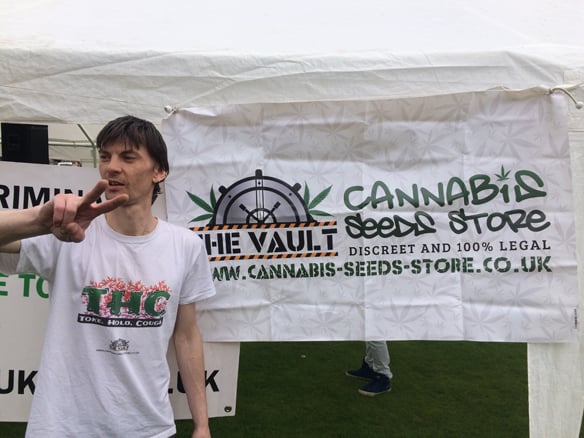 We owe a big thank you to everyone who made this memorable event possible: in fact, so many folk contributed that we couldn't possibly list everyone – but that being said, a special mention and a great big thank you has to go out to our buddy Ronald Rae (Pictured rocking our THC t-shirt!), for all his help at the event – and of course, massive respect and much love to Chris Mackenzie and the GCSC for making it all happen!
A day of celebration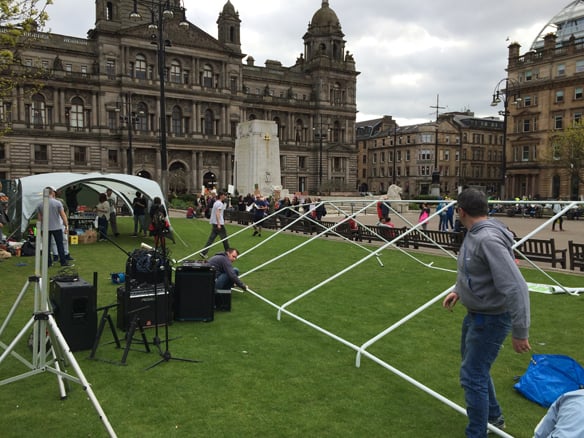 An eclectic mix of stalls were set up on the day, with many great organisations and individuals contributing to the day's proceedings with a heady combination of music, art, comedy and entertainment, as well as thought provoking talks and other stimulating activities. There was also delicious food, amazing product stalls, fundraising raffles and much, much, more, meaning that there was plenty to see and do for everyone!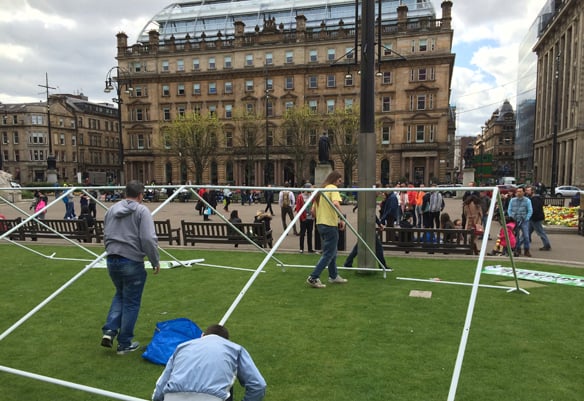 The event's chilled out, yet energetic carnival vibe was truly infectious – and it is safe to say that we weren't the only ones who had a great time!
Raising awareness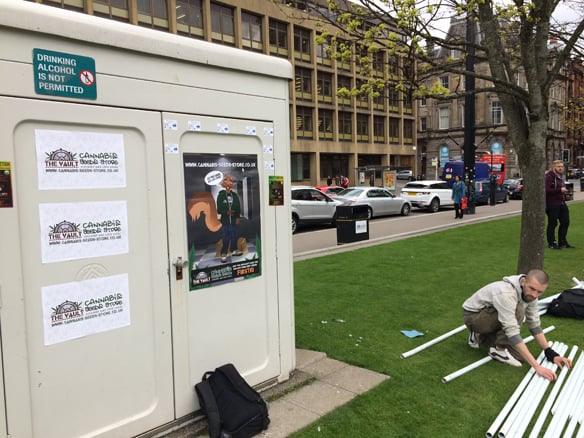 We are sure that plenty of eyes were opened this 420, but the work of the cannabis legalisation movement is never over: By educating people regarding medical marijuana, the true cost of prohibition and other important issues affecting the lives of countless people throughout the world, the dream of a brighter, greener future for all will one day be realised.
We hope to see you at the next 420 Event!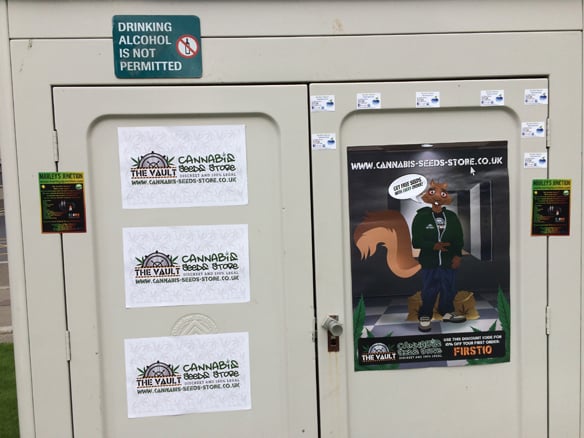 We'll be counting down the days until next 420, but until then there's lots of things that we can all do to get involved with the pro-legalisation movement: Start asking questions, spread the word and connect with others in your community to help bring about a change for the better.