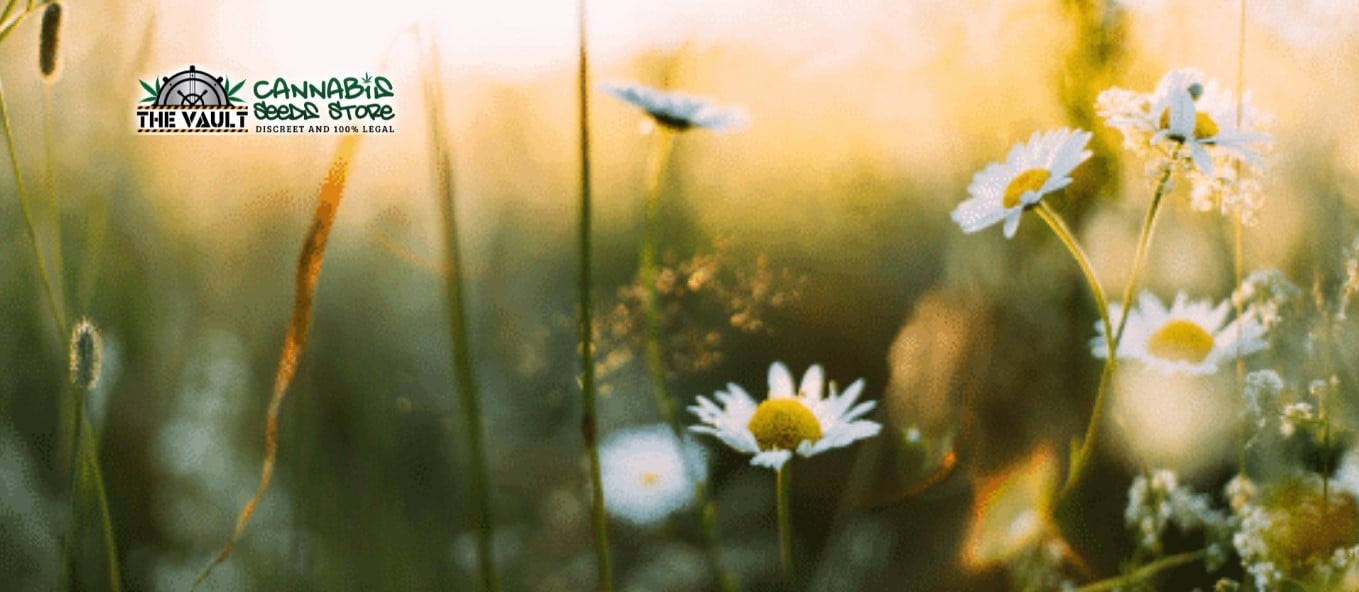 Now we are going to move on to the next part of the year. Spring and summer require very different strains to Autumn and Winter in some aspects. We don't need quite as much mental health support, we want to be out and about rather than relaxing indoors, and we definitely want something a little bit more social. These seasons are all about getting back out into the sun, going for long hikes, going camping, throwing garden parties, all that lovely outdoorsy stuff. These are the best strains for spring and summer. 
Spring
Spring is the time of year when the world starts to perk back up after winter. Big coats come off, the sun comes out, it probably rains a lot but that's generally fine. These are the best strains to support you through that potentially turbulent season. 
This is a perfect springtime strain as it is best known for its amazing energy and focus. If you are a student you will likely have exams or large essays to write in the spring and this is one of the most highly recommended strains for focus and motivation. Green Crack has a stimulating cerebral effect with a THC level of 19 – 20%. This means it can hit pretty heavily but is useful for everything from exams to spring cleaning. It is also a great outdoors strain for those lovely spring hikes or camping trips. Green Crack is Indica dominant, has a flowering time of 58 – 65 days and can be grown indoors or outdoors. 
Rainbow Jones is a happy and uplifting strain that is also relaxing and extremely appetite stimulating. It also has a slight sedative effect so if you plan on using this anywhere other than your own home you might want to watch your intake. Other than that Rainbow Jones is a great picnic strain for those first bright spring days. The uplifting aspect of this strain makes it a fantastic treatment for depression, stress and anxiety as well as pain, insomnia and loss of appetite. I would recommend this strain for chilling in the garden with friends having a snack and a drink. Likely followed by moving inside to watch comedy films and eat literally everything. Rainbow Jones will grow equally well indoors or outdoors. 
This strain is famous for its cerebral and euphoric effect that makes it perfect for spring. It is uplifting and happy, perfect for sharing with friends during a lovely woodland wander. She is Sativa dominant and has a THC level of 22%. This means she can hit quite hard if she wants to so definitely smoke with caution. Amnesia Haze was created by combining Super Skunk, Amnesia and Haze all of which are top quality strains. She quickly became one of the most popular strains on the market and is often recommended for medicinal use for those suffering from anxiety, depression or stress. Amnesia Haze has a slightly longer flowering time of 77 days but she will grow well indoors, outdoors or in a greenhouse. 
Summer
For the summer months we want to really be getting out there but also we need a couple of good hammocking strains. 
This is one of the most euphoric, motivating and uplifting strains on the market, but if you overdo it she will stick you straight to the couch. Startlingly Glueberry is Indica dominant despite her happy-go-lucky nature. She also has a THC level of 23% so if you smoke too much there is a high chance your motivation will turn into just wanting to puddle on the couch with a snack. During the summer she is a great afternoon adventure strain. Have a small smoke then head out into the countryside looking for mushrooms or badgers or whatever. Ok not badgers, if you find one of them while stoned I definitely foresee a finger getting lost. Glueberry is also a medicinal strain used by those who struggle with depression, the side effects of cancer/cancer treatments, pain, appetite loss or migraines. It has a flowering time of 50 – 55 days and can be grown indoors, outdoors or in a greenhouse. 
A collection of summer strains could not be complete without this zesty little number. Her effect is uplifting but relaxing making her ideal for sunbathing in a hammock with a good book or lounging on a beach. Her THC level is high but not unmanageable at 18 – 19%. Medicinally this strain is used to improve appetite and is often used by those who struggle with eating disorders. The flavour and scent are bright and fruity with that lovely citric hit that is perfect for hot weather. She is Sativa dominant, unsurprisingly, and still gives a lovely little bit of energy with her chill. She's not going to make you pass out in the sun basically. Super Lemon Haze has a flowering time of 65 – 70 days and can be grown indoors, outdoors or in a greenhouse. 
Our final strain is strong and uplifting in a way that makes it great for socialising in the sun. If you are having a garden party or going for a drink in a park this is the perfect accompaniment. Cookies 'n' Cream is known to improve appetite while reducing muscle spasms, pain, stress, anxiety, depression and insomnia. It has a medium – high THC level of 17% so you don't need to watch how you smoke, unless you have a low tolerance. In which case maybe be a little careful or the sleepier side of this strain could hit at an inopportune moment. This strain is a combination of the famous Girl Scout Cookies and Caramel Cream. It has kept a hold of the delicious flavours and smells from both of its parents. The sleepy effect only comes from smoking a significant amount and normally this strain is safe for any time of day. She has a flowering time of 8 weeks and can be grown indoors, outdoors or in a greenhouse. 
Newsletter Sign Up
Make sure you never miss another Vault promo – sign up for our newsletter at https://www.cannabis-seeds-store.co.uk/the-vault-newsletter
Remember: It is illegal to germinate cannabis seeds in many countries including the UK.  It is our duty to inform you of this fact and to urge you to obey all of your local laws to the letter.  The Vault only ever sells or sends out seeds for souvenir, collection or novelty purposes.
Photo by Daiga Ellaby on Unsplash