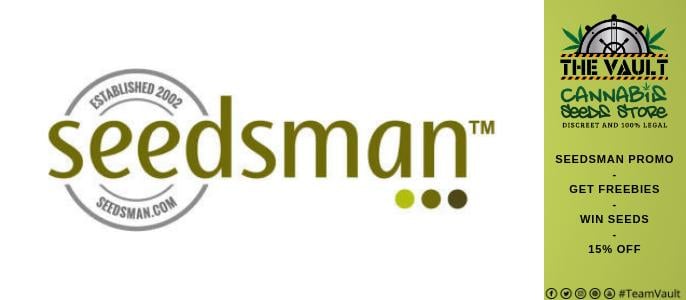 Team Vault are delighted to bring you a new promo in conjunction with our friends at Seedsman.
Seedsman is a brand that focuses primarily on the protection of genetic variations and the different strains of cannabis that have occurred over the years. Their main aim is to keep these strains alive and well until such a time as governments begin to realise the therapeutic and medicinal properties of marijuana and how important they are to sufferers of debilitating illnesses.
They fully support the legality of cannabis as long as it is controlled and regulated for those who really need it. We like this attitude here at The Vault Cannabis Seed Store and fully back it.
Seedsman and The Vault
The Vault and Seedsman have been succesful partners for sometime now. They've just re-newed their excellent freebie offer with us too and if you spend £50 or more on seeds on The Vault Shop,
If you do spend £50 or above the additional seed choice you will have is:
About the bonus seeds:
Nemesis is an explosive combination of two incredible strains from two regions known for producing some of the best cannabis on earth. This is a 50/50 indica/sativa hybrid. It gets its sativa genetics from Northern Indian and its indica from Nepali. It is a hardy strain that stands up well to the elements and adapts well to any indoor environment as well.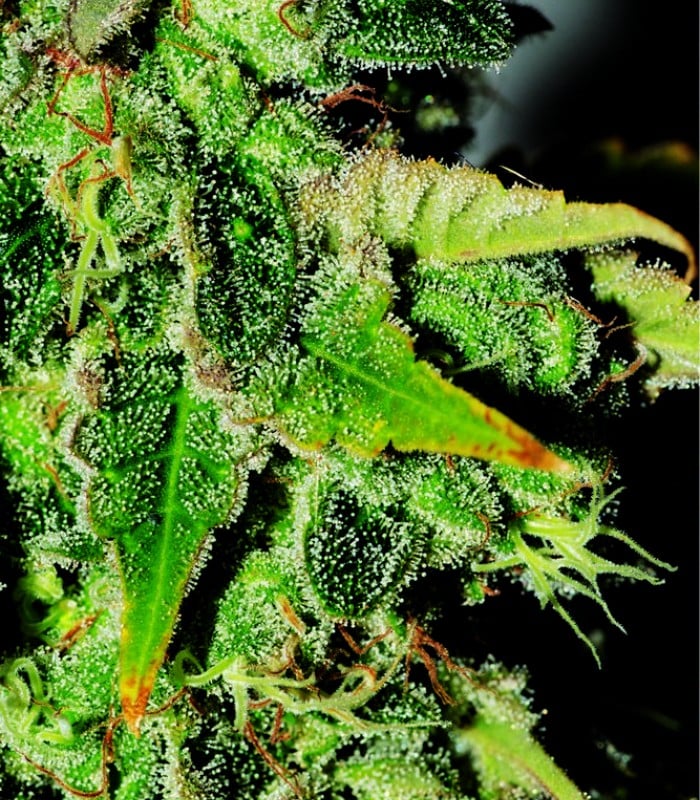 Auto Blue is a cross between Blueberry and Lowryder #2. Both are well-known strains with distinctive characteristics. The Lowryder genetics take away a bit of the signature blue colour of the original Blueberry but the distinctive fruity flavour remains. This variety is both autoflowering and feminised.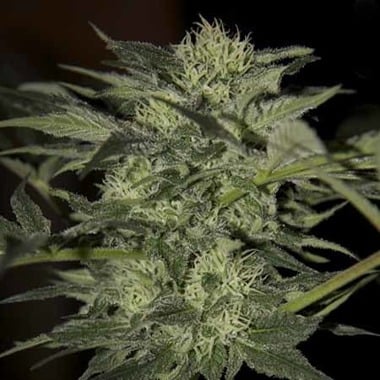 Remember: This offer is on top of all the other amazing freebies and special deals you'll get as a Vault Customer! Not bad, is it Bud?
Celebratory Promo – WIN

To celebrate this Freebie offer from Seedsman, we are going to offer up x2 5 packs of Auto Blue and x2 of Nemesis. You can enter the promo by writing 'SeedsmanVault' in the comments of this blog post below or on Facebook, Twitter or Instagram. This includes a Vault Goodie Bag.
The promo will close on the Thursday 14th March with the winner being announced the following day.
15% Off All Seedman Seeds Until 15/3

Shop The Vault here to use your voucer code!
SeedsmanFem15
SeedsmanAuto15
Stay In Touch
Make sure you never miss another Vault promo – sign up for our newsletter at http://goo.gl/Bt2Ba2
Legal disclaimer: The competition winners will have their prizes sent to them via recorded delivery. If you are chosen as a winner but don't receive your prize, we cannot resend competition prizes, so you'll have to raise this with your local delivery service (In the UK, for example, this would be Royal Mail).
Remember: It's illegal to germinate cannabis seeds in many countries. It is our duty to inform you of this important fact and to urge you to obey all of your local laws. The Vault only ever sells or sends out seeds, or seed voucher prizes for souvenir, collection or novelty purposes.
#TEAMVAULT