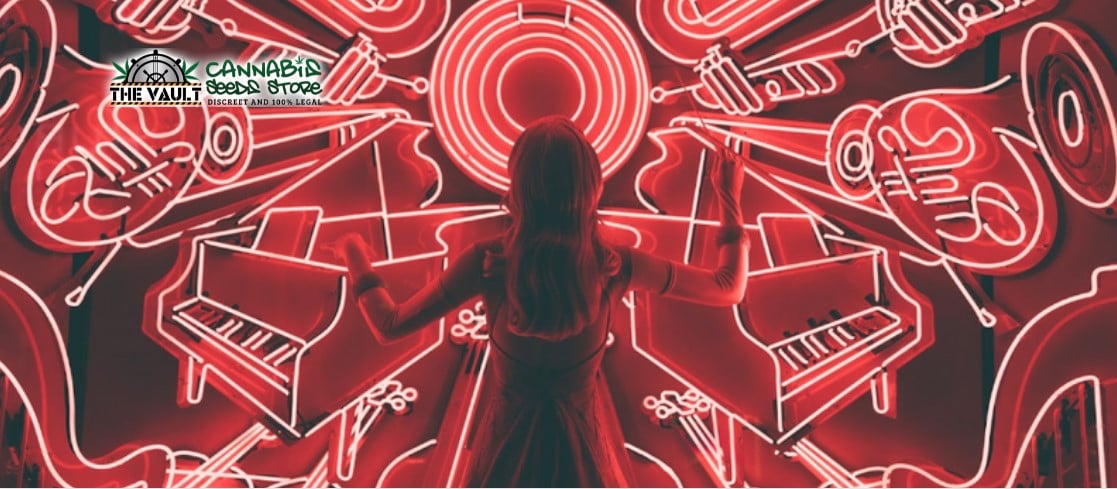 We know that there is a pretty powerful link between weed and music. Whether it's great musicians who used pot as inspiration, how music can affect us when we are high or the great tradition of including mentions of pot in music and pop culture. There are hundreds of songs about weed dating at least back to the 1920s. That's right, even at the start of the last century musicians were mentioning cannabis in their work. This goes right up to the modern-day where a number of the most famous musicians from all different genres talks about smoking in their lyrics. Today we are going to go through as wide a range as we can to find the very best songs about smoking weed. 
Pusher Man – Curtis Mayfield 
Despite this song tackling the issues that plagued the inner-cities, it is not necessarily an anti-cannabis song. Really this song is about a man who is trying to make a good life for himself, a businessman who has found himself in a bad situation and just has to do the best he can. In the song, we see the protagonist from the eyes of an observer and potential client. It explores the idea that a dealer wears many hats, and that it is better to understand than to outright condemn. This song was written for the 1972 film Super Fly, called a Blaxploitation film by many. Interestingly though this song tackled drugs and dealing and was one of the first popular songs to say the n-word, it was incredibly well-liked in its time. 
Mary Jane – Rick James
Rick James created this entire love song to marijuana that was released in 1978. It was one of his earliest hits as a solo artist and immediately skyrocketed to the top 5 on the US R&B charts that year. Many thought that the song was a literal love song for a woman named Mary Jane. Of course, the song is structured like it was written for a woman, but once you apply the lyrics to cannabis it's pretty obvious what he was singing about. If you want something soulful but upbeat when looking for weed-themed music I would definitely recommend this song. 
Rainy Day Woman #12 & 35 – Bob Dylan 
When this song came out in 1966 it was controversial because Dylan did not attempt to hide the pro-cannabis message in the lyrics. In fact, the recurring chorus just says "Everyone must get stoned". You can't really get more blatantly pro-weed than that. The opening track of his very popular 1966 album Blonde on Blonde received a good bit of attention due to the unconventional subject matter. Obviously, people were still able to misunderstand or debate the meaning of the chorus and the title. Some critics believed that he was combining the ideal of being stoned for sin with getting high in an attempt to use a pun. He does talk about people stoning you for being who you are and then alters the meaning of the word to talk about weed. You can actually hear the laugh in his voice when he sings the chorus. Personally, I think it's a great song and would definitely recommend it. Then again, I am already a Dylan fan so it's really up to you, I suppose. 
Reefer Man – Cab Calloway
This song, otherwise known as Have You Ever Met That Funny Reaper Man? was recorded by Cab Calloway and his orchestra in 1933. At the time obviously, drugs were not a very common topic of music, especially not weed. There was also a cannabis prohibitionist named Harry Aislinger who not only tied his hatred of weed to his racism but also to his hatred of jazz. Reefer man poked a lot of fun at the idea of cannabis being this horrible dangerous thing that was the product of insidious jazz musicians. I personally adore the line "You mean that cat's high???" during the small skit at the start of the song. Not only were they completely taking the piss but it's actually a great song. This song was definitely a trailblazer when we are looking at cannabis in music. 
Peer Pressure – De La Soul
De La Soul has been a big part of my life since I was a kid and I absolutely love this song. Again it takes the weird idea that everyone is forcing everyone else to smoke weed and that it's this a dangerous gateway drug and just mocks the heck out of it. There are a lot of De La Soul songs that have weed in them, it's definitely part of their aesthetic, but this one is my favourite. They are also known for not taking rap and the lifestyle as seriously as some other bands. They have songs about wearing black chains instead of gold etc. So I think this is a great song for just not taking weed too seriously with a chorus of "Come here my peer, let me apply the pressure". Also, I just think it's a really good song, definitely a lot of fun to listen to high. 
Hits From The Bong – Cyprus Hill
Again, this song is just an absolute bop if I may use the parlance of the times. It's literally an entire song about smoking bongs and it's fantastic. Very classic Cyprus Hill pro-weed upbeat goodness with fantastic lyrics and a great beat. The album Black Sunday that this song appears on actually went triple platinum and this song is definitely one of the most recognisable. The song opens with the bubbling of someone inhaling from a bong and then goes into a full set of lyrics just…about smoking a bong. No hidden message, no clever attempt to make some sort of point about drugs and society, it's literally just a song about smoking a bong. I think there is something to appreciate in the simplicity of this song. Also, there has literally never been a person who doesn't want to listen to Cyprus Hill while high. 
Newsletter Sign Up
Make sure you never miss another Vault promo – sign up for our newsletter at https://www.cannabis-seeds-store.co.uk/the-vault-newsletter
Remember: It is illegal to germinate cannabis seeds in many countries including the UK.  It is our duty to inform you of this fact and to urge you to obey all of your local laws to the letter.  The Vault only ever sells or sends out seeds for souvenir, collection or novelty purposes.
Photo by Spencer Imbrock on Unsplash