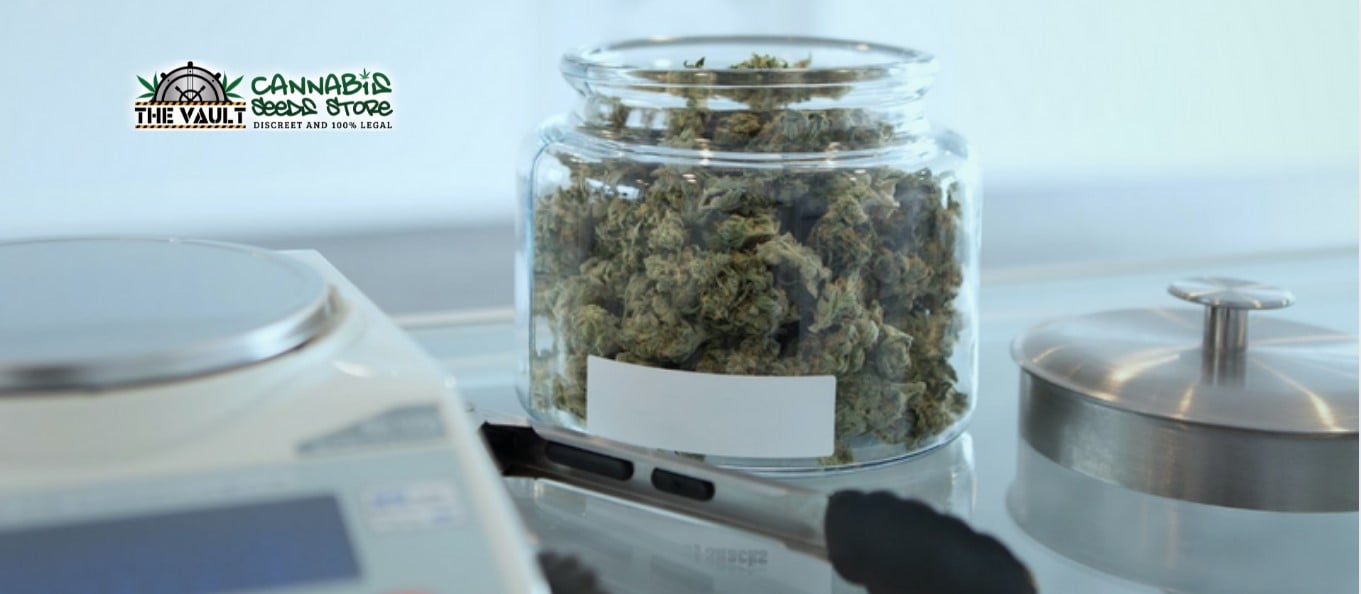 That's right, the town of Stirling in Scotland is now home to the country's very first medicinal cannabis dispensary. Technically medicinal cannabis was legalised in Scotland in 2018 but since then few moves have been made towards improving accessibility for patients. Finally, we now have a dispensary where those who have been prescribed medicinal cannabis can pick up their prescriptions. Sapphire Medical Clinics have a few sites throughout the UK but never in Scotland, until now. The opening of the clinic was announced in March and now it is open to the public. 
Who Is Eligible?
There are not many people that are actually eligible for medicinal weed in the UK. Doctors will only give prescriptions to those with extremely severe cases of anxiety, arthritis or epilepsy. For some time now the UK has been testing the effectiveness of cannabis on epilepsy in children and the results have been pretty impressive. The Sapphire Medical Centre states that they are open to anyone who suffers from a range of conditions including neurological, gastrointestinal, chronic pain, psychiatric, dermatological or cancer. Either customers can apply to the clinic themselves or their GP can apply for them with proof of their condition. Basically, though medicinal cannabis is illegal it is prescribed relatively rarely by doctors and usually only in extreme cases. 
Who Are Sapphire Medical?
Sapphire Medical is known for its award-winning cannabis clinics. They have been in operation in other parts of the UK since medicinal cannabis was legalised but have only recently received permission to open a clinic in Scotland. On their website, their mission statement reads "Our aim is to be trusted by healthcare professionals to enable us to support patients in a safe, responsive, reliable and effective way." Essentially they want to work with governments and funded medical professionals to ensure that the patients who need it can have access to medicinal cannabis. This is a difficult tightrope to walk as these sorts of dispensaries also act as a sort of trial to show the effectiveness of medicinal cannabis. This goes as far as attempting to try all alternate therapies before using cannabis, just to be sure. 
Patient Intake 
It would have been difficult to know how popular medicinal cannabis would be in a country that historically ignored it. However, in the first week of opening the clinic, it attracted around 500 patients. Since then the intake has been steady and more and more people are being treated with medicinal cannabis. When asked 92% of Sapphire Medical patients said they felt extremely involved in the decisions being made about their treatment. Past patients from other parts of the UK have called them professional, supportive, friendly, and some even said they felt properly listened to for the first time. With a higher patient intake, the Scottish government will be able to use the results of the clinic to justifier a wider spread use of medicinal marijuana. Hopefully, this will be irrefutable that medical marijuana is the best way to treat certain disorders and conditions. 
UK Medical Cannabis Registry
This is a registry that was created to track the progress and the reaction to medicinal cannabis use in the UK. By using this system and the Real World Evidence Platform set up by Sapphire the government can track how effective and popular medicinal cannabis is. This will hopefully lead us closer to other forms of legalisation once there is a better governmental and social understanding of what cannabis is capable of. This system will also give the medical field a better understanding of the potential side effects of using medicinal cannabis. 
The patients who sign up to be a part of this study will also receive reduced rates for their appointments. Unfortunately, this centre cannot be completely funded by the NHS. So at the moment, most patients will pay £100 for their initial conversation, £50 for the follow-up and £45 for every subsequent appointment. 
Scotland's First Cannabis Farm
Of course, if the government wants to be able to distribute medicinal marijuana is has to be grown somewhere. The farm itself is in a secret location somewhere in Dumfries and Galloway. It is 11,000 square meters and will be responsible for the first cannabis available to the public for medicinal use. Prior to the farm being built UK medicinal marijuana was imported from overseas. This was not only costly but also delayed the ability of medical professionals to fill prescriptions. Despite the fact that it was legalised in 2018, few people have been able to actually get their hands on their medicine. Not only will growing locally mean faster distribution, but it will also ensure that all cannabis is held to the MHRA, otherwise known as the Medical and Healthcare products Regulatory Agency. Ideally, this farm will be able to produce 16 tonnes of medicinal grade cannabis every year. It has been estimated that by the year 2024 the UK cannabis sector will be at £2.3 billion. The farm itself is being constructed by the company Hilltop Leaf, a private cultivation and extraction business. Of course, this company has created connections with the Sapphire Medical Clinic and will hopefully be supplying them with top quality locally grown medicinal weed. The weed farm is also located next to a wind farm so hopefully, they will be able to function entirely from renewable energy. After receiving a government grant to begin the project Hilltop Leaf are now planning the next stage of their business. They are hoping to move towards a commercial cultivation license and then onto expanding and improving the farm. Hilltop also wants to import more cannabis products into the UK for medicinal use that would not usually be easy to get.
Hopefully, the combination of the first dispensary finally appearing in Scotland and the rise of Scotland's first weed farm, we are heading towards a better understanding and appreciation for cannabis. Who knows, one day we may even go as far as legalising fully. One can only hope. 
Newsletter Sign Up
Make sure you never miss another Vault promo – sign up for our newsletter at https://www.cannabis-seeds-store.co.uk/the-vault-newsletter
Remember: It is illegal to germinate cannabis seeds in many countries including the UK.  It is our duty to inform you of this fact and to urge you to obey all of your local laws to the letter.  The Vault only ever sells or sends out seeds for souvenir, collection or novelty purposes.