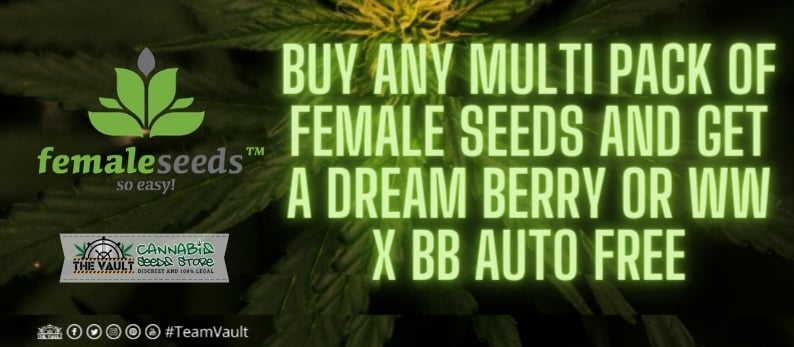 Female Seeds have been a long term friend of The Vault and over the years have offered up multiple prizes and free seeds to you guys and gals including the occasional Stroopwafel. Not food this time around, just seeds, but very good seeds at that.
Female Seeds have joined the long list of breeders at The Vault Cannabis Seeds Store giving away free seeds!  Get a free cannabis seed with all packs of Female Seeds purchased at The Vault!
Buy any multi-pack of Female Seeds and get a FREE seed.  If you buy a Feminised Seed you will get 1 free Dream Berry and if you buy an Auto Seed you will get a WWxBB.

This is of course on top of all the other Vault offers and deals at https://www.cannabis-seeds-store.co.uk/discount-cannabis-seeds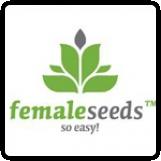 Female Seeds leapt into the market in 2003 in an attempt to completely stabilise the feminised seed. Feminised seeds had indeed already been available for some years but were often found to be unreliable.
The head breeder of Female Seeds, Ferry, had previously been a breeder since the early 90s working with regular seeds and he quickly became one of the top legal suppliers for Dutch seed banks. This shows that his breeding prowess, even as a student, was something to be marvelled at. Now they work almost exclusively on the feminised seeds.
His 15 years of breeding experience has allowed him to create feminised seeds that will grow consistently into quality plants. This is obtained through the arduous process of breeding, cross-breeding, carefully selecting, and testing many different strains in order to create the perfect feminised seeds. Each batch of seeds is rigorously tested on their germination and stability reliability and seeds which do not match this standard are permanently removed from the picture so that they cannot sully the integrity of the other plants.
They then perform a field test in order to completely ensure perfect results before even considering marketing the seeds to the public. Clearly a brand that is extremely passionate about what they are creating and selling to their customers. This unique quality helped them to stay ahead even when many other feminised seed brands came into the mix, they had already established quite a following with their top quality produce.
Their seeds are not yet completely clone like but they do state the stability rate on each of their strains. The higher the stability rating the closer to the clones they are. They have an excellent track record thus far producing an incredible 99.9% only female plants. A tried and tested company that is completely committed to perfecting the stability of their females, making the growing experience far easier for the customer.Female Seeds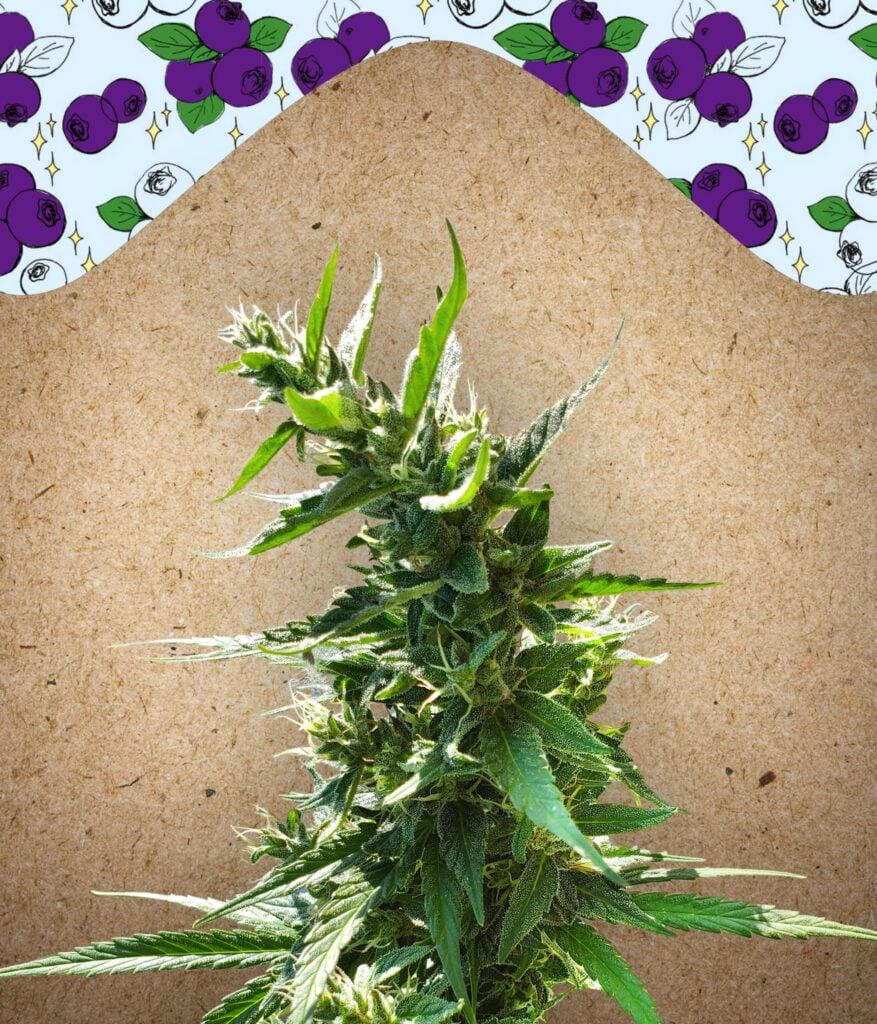 A sativa-dominant hybrid, the Dream Berry was bred from a stabilised Blue Dream clone mum with a Blueberry-dominant Blueberry Cheesecake pheno.
This hybrid is going to be your new day time companion because of its highly creative, energetic and uplifting cerebral high combined with a smooth, relaxing body high.
It makes anyone talkative and can definitely be described as a social smoke. Dream Berry relaxes and relieves pain symptoms, nausea and alleviates depression.
Dream Berry produces medium to large buds. She develops predominantly rock-hard nugs with buds on the lower branches being fluffier. When cured well, she will have enormous bag appeal.
The plant is relatively short and compact with many leaves and wide lateral branches. Leaves are mostly dark green. However, one phenotype has a faint blue shine on her leaves whilst another has an almost dark purplish complexion, thanks to her Blueberry origins.
Another important detail to mention is the noticeable abundance of long, thick pistils.
Dream Berry can be cultivated both indoors and outdoors. Outdoors preferably to be grown in an arid climate, a moderately humid climate or a Mediterranean-like climate.
That is because of the compact bud structure and mould issues the plant would face because of too much humidity. Dream Berry flowers within 9-10 weeks when cultivated indoor.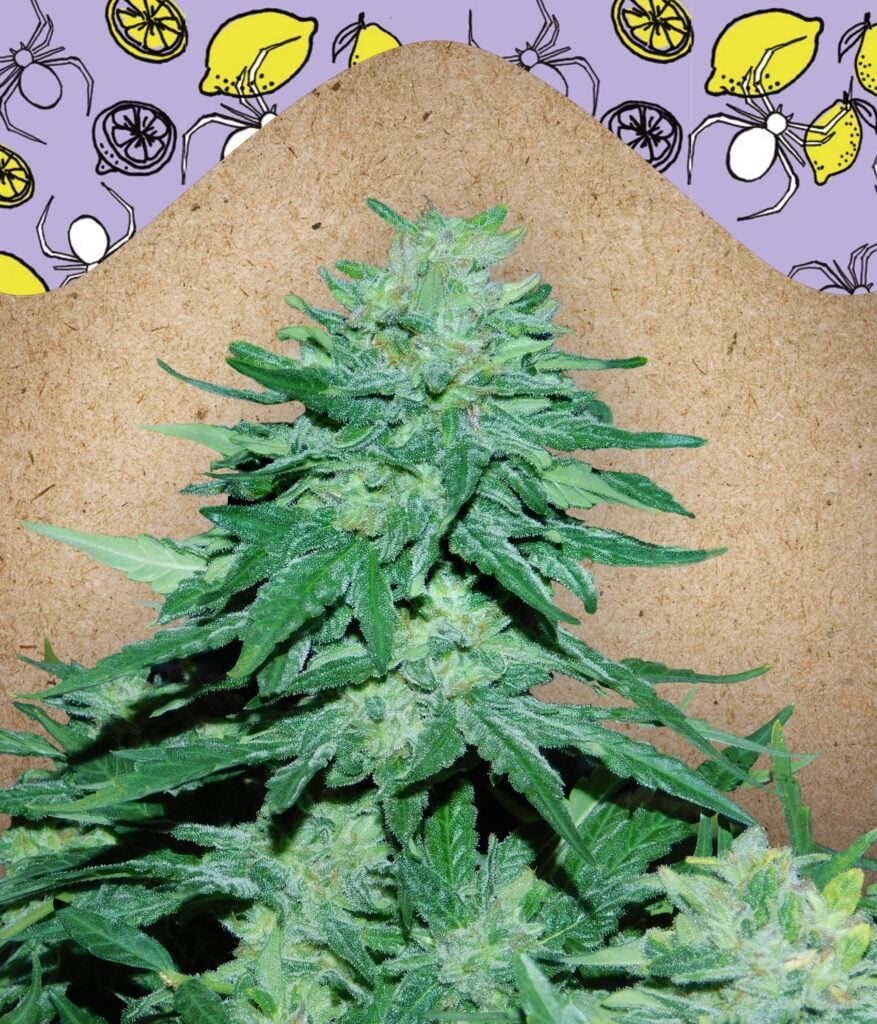 Auto White Widow x Big Bud is now available as an automatic flowering version of our world best seller, White Widow x Big Bud. This strain and the Auto NL are the two best-selling autoflowering strains for good reason: the plants are vigorous and produce enormous buds with glistening trichomes. The buds start off with an open structure and then fill out completely from bottom to top. It is genuinely one of the best autoflowering strains available today. The flowering time for these plants is fast, approximately 55-65 days whether grown indoor or outdoor.
The original female strain became such a huge success due to its prodigious capacity to produce stupefying yields and high-quality bud. The Auto WW x BB has a rich fruity, citrus, skunky smell and taste. The high is very relaxing and even narcotic in higher dosage.
Bonus: Get 15% off all Female Seeds at The Vault Cannabis Seeds Store using discount code Female15 in the cart!
Let us know about your experiences with Female Seeds and their strains in the comments section below.
Newsletter Sign Up
Make sure you never miss another Vault promo – sign up for our newsletter at https://www.cannabis-seeds-store.co.uk/the-vault-newsletter
Remember: It is illegal to germinate cannabis seeds in many countries including the UK.  It is our duty to inform you of this fact and to urge you to obey all of your local laws to the letter.  The Vault only ever sells or sends out seeds for souvenir, collection or novelty purposes.