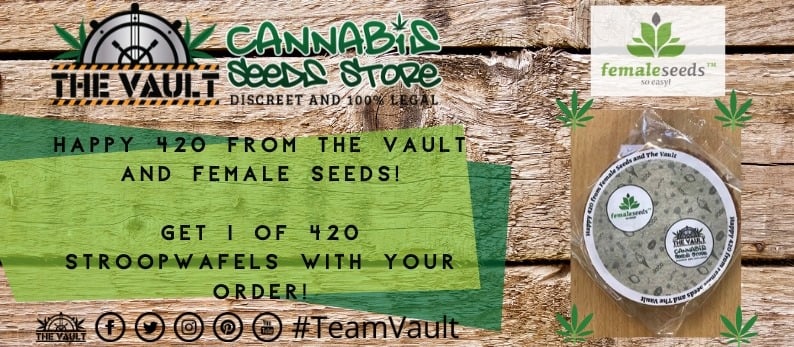 Our next 420 promo comes from Female Seeds who have brought back the Stroopwafels following a lot of popular demand.  The most recent customers at The Vault Cannabis Seeds Store may not have been around last June when Female Seeds brought us this awesome promo.  It was incredibly well received and we had many requests to do it again so I am totally stoked that Female Seeds have come up trumps again and have brought the Stroopwafels back for 420!
Thanks Female Seeds, we love you.
The next 420 UK orders placed at The Vault will all receive a FREE Stroopwafel with their seeds! As there is limited availability, the free stroopwafel will be sent with the first 420 UK orders paid for!

Live since 4.20 on 4/20 2020
NO STROOPWAFELS LEFT SO THIS PART IS NOW FINISHED
Please note this will be added to your cart later in the process than our normal freebies as it is dependent on your location.  It is strictly first come, first served so act fast.
They also come in a one-off special promotional pack so these literally are the only 420 of these in the world, your chance to own a piece of history and celebrate 420 in style with The Vault and Female Seeds.
Unfortunately we had to restrict this to UK customers only as the Stroopwafels are of course organic and if we included them with overseas orders it may cause issues at customs.  If you are outside of the UK we do have a promo at the end of this post to win some Stroopwafels and a Vault Tee Shirt just for you, so we are restricting the promo to non UK entry's only please.
What is a Stroopwafel (apart from delicious)?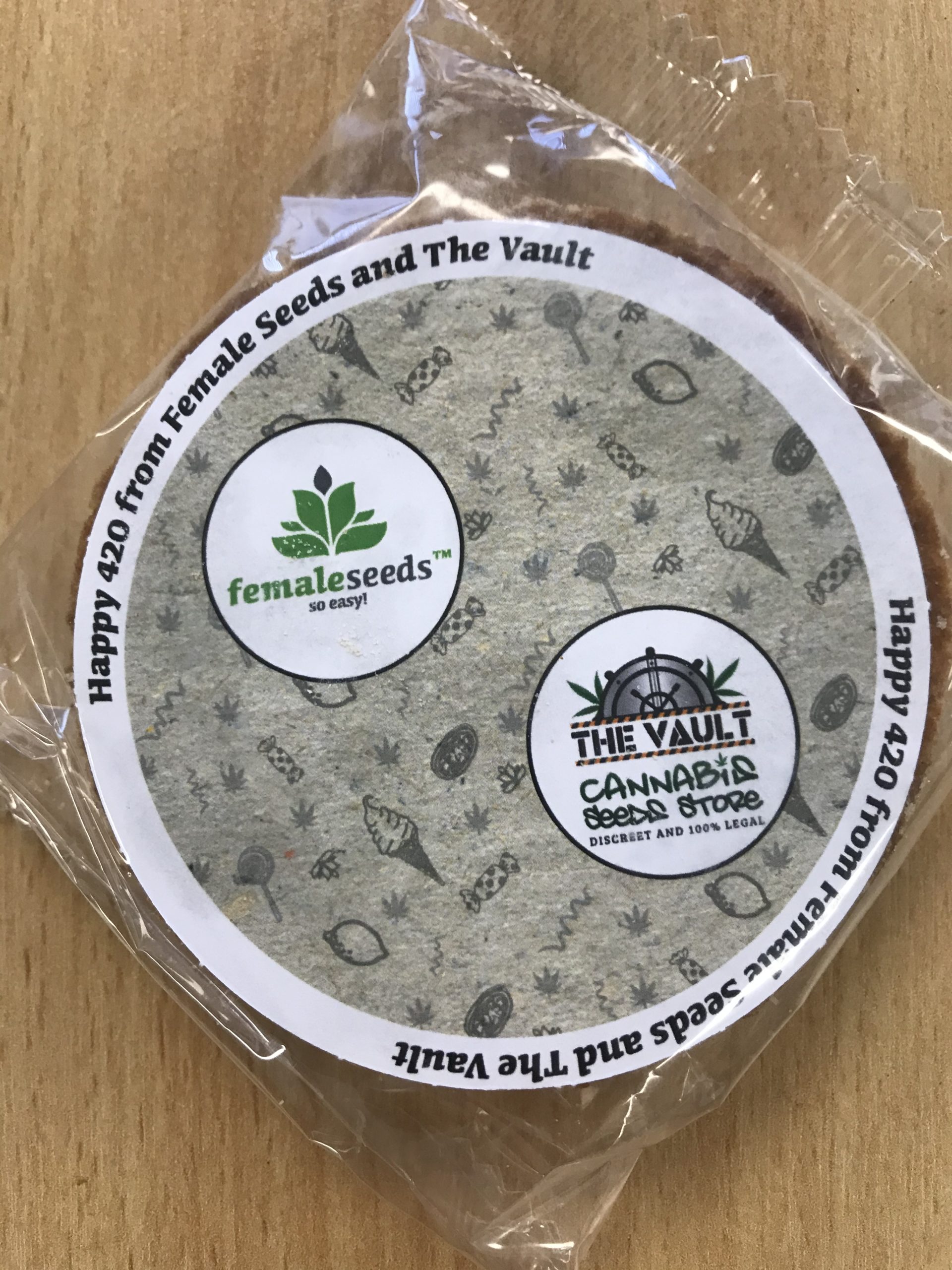 A stroopwafel (Dutch pronunciation: [ˈstroːpˌʋaːfəl]; literally "syrup waffle") is a wafer made from two thin layers of baked dough with a caramel syrup filling in the middle. Stroopwafels are popular in the Netherlands, and were first made in the Dutch city of Gouda.
George loves these so much he was tempted to just eat them all during lockdown and claim they never arrived but we caught him just in time!  We had to prise them away from him and lock them up in our secure Vault, ready and waiting for you guys to sample!