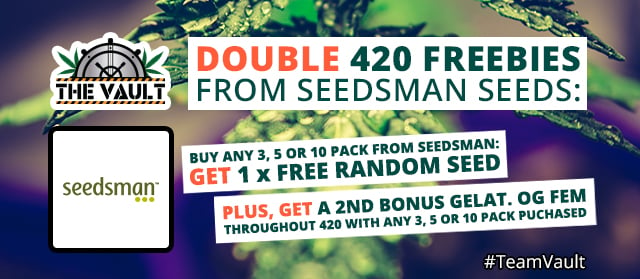 Seedsman Seeds are really upping their game to bring The Vault Cannabis Seeds Store some amazing promos and deals during 420!
They have already been running a promotion for some time now where you get a free random Seedsman cannabis seed with every pack of Seedsman purchased.  Click the image to learn more about this offer: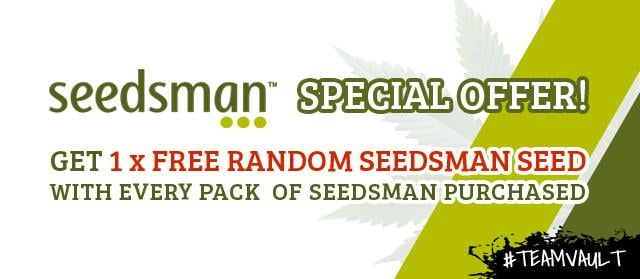 Now they are doubling this offer so you will still receive the random Seedsman Seed with every 3,5 or 10 pack purchased but as a 420 bonus you will also receive a free Gelat. OG Fem with every 3,5 or 10 pack purchased!  Wow!
This is live now right through to (and including) the 30th April!
This offer is on top of our other offers of course, you can check those out on our discount cannabis seeds page.  They are really starting to stack up now, so go ahead, fill your cart and be amazed at the freebies adding up!
Don't forget.  Seedsman Seeds already have another 420 deal for The Vault customers – Spend over £50 and get another free Gelat. OG Fem.  Click the image to learn more about this deal: