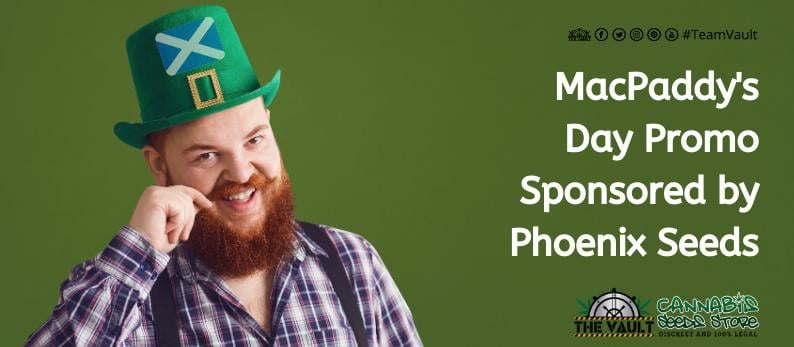 Welcome to our Scottish / Irish promo – MacPaddy's day!  We didn't get around to a St Patrick's day promo this year and we love being a bit different here at The Vault so we are having a Scottish / Irish Paddy's day because we're based in Scotland and the owner is Irish, so welcome to the newly crowned MacPaddy's Day sponsored by Phoenix Seeds.
In this promo, all we want you to do is let us know who you think is the funniest nation – Scotland or Ireland? We won't judge you just drop it in the comments. If you're struggling head to YouTube and search for say Dara OBriain or Kevin Bridges to get a feel for the Scottish / Irish humour.
Up for grabs, we have 2 five packs of UK Express Cheesy Autos and 2 five packs of Good Shit Fems.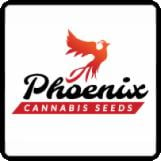 Phoenix Cannabis Seeds was founded by several cannabis aficionados whose goal it was to source high quality inbred, hybrid and landrace cannabis strains and bring these to the mass market aiming to become synonymous with quality strains at competitive prices.
Through the connections that Phoenix Cannabis Seeds established since their humble beginnings in 2010 they have been able to work with some of the best breeders worldwide who were looking for partners to help them market, package and distribute consistently high quality strains and this has grown into the huge range that they now offer.
This has resulted in an enviable line up of Feminised, and Auto Flowering strains that consist of the most important characteristics that today's educated cannabis connoisseurs look for when searching for cannabis seeds online.
Phoenix Seeds actually have a deal on right now if you:
Buy any 5 pack of feminised Phoenix Seeds get 1 White Widow Fem FREE
Buy any 5 pack of Auto Phoenix Seeds get 1 White Widow Auto FREE
About The Seeds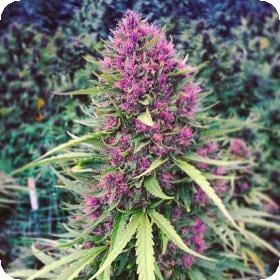 We have been hard at work to provide you guys with some real Good Shit, at a great low price, and we have now cracked it! This strain will be a wonderful smooth smoke that will even the most critical of cannabis enthusiasts. The best way to describe the flavour and quality of the smoke is €œluxurious. There is just something special about this strain, from its exotic look to its incredible quality.
It offers the user a smoke that is smooth as… well, velvet. The effect is very much the same – smooth, easy, warm, and laid-back. The effect is as pure as they come with no anxiety or paranoia.
As they grow, these plants' sativa side really shows, but the Indica genetics appear just where they are needed. The plants are not too tall, but they do grow lots of long side branches with abundant flower sites. Those flower sites produce a moderate number of buds with a powdery white dusting of very potent resin.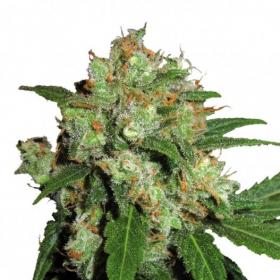 Cheese was first created in the 1980s and has quickly become one of the world's most popular Skunk #1 phenotypes. Since then lots of breeders have played around to try and improve cheese even further.
Phoenix Seeds has created UK Cheesy Express, a combination of UK Cheese and a ruderalis strain. This strain is ideal for beginner growers as she will produce fantastic yields of top quality cannabis with minimal effort.
This strain still has all the amazing Cheese scent and flavour, as well as the amazing resin production and powerful effect.
This strain is both feminised and auto-flowering, great for growers. Feminised seeds mean no dealing with the pesky male plants. The males take up around half of a regular crop and can cause a lot of issues during the flowering period.
For this reason they have to be removed, which is a massive waste of time and money. Feminised seeds also tend to produce higher quality plants than regular seeds. Auto-flowering plants will flower automatically at a certain point in their lives rather than in response to a light cycle.
This shortens the flowering time of the plants as well as the size. Despite being smaller these plants will still produce amazing yields.
This strain has a flowering time of 7 weeks and can be grown indoors, outdoors or in a greenhouse
How To Enter
Simply write Scotland or Ireland in the comments below.
TERMS
Winners Announced Tuesday 6th April
Prizes are picked at random – each winner will be allocated 5 seeds from the above prizes
Social Media or Forums Entries Don't Count
One entry per person. Double entries will not be counted
Entries are verified first so your entry may not show up for 24-48 hours
We will share the news on our social media pages. Winners will also be emailed directly and your details will remain discreet. We will only publish your name on the blog that is supplied with the entry
Prizes must be claimed within 28 days or they will be put into the pot for a future promo
The draw will be random and the results are final
Have fun
Legal Disclaimer: The competition winners will have their prizes sent to them via recorded delivery.  If you win the competition but don't receive your prize, we cannot resend competition prizes, so you'll have to raise this with your local delivery service (In the UK, for example, this would be Royal Mail).
Remember: It is illegal to germinate cannabis seeds in many countries including the UK.  It is our duty to inform you of this fact and to urge you to obey all of your local laws to the letter.  The Vault only ever sells or sends out seeds for
WINNERS –
X5 PACK OF GOOD SHIT
Myrtle Grounds
Howard J Stiles
X2 UK CHEESY AUTO EXPRESS
Pepperhead
MBVapester
Winners will be emailed directly.