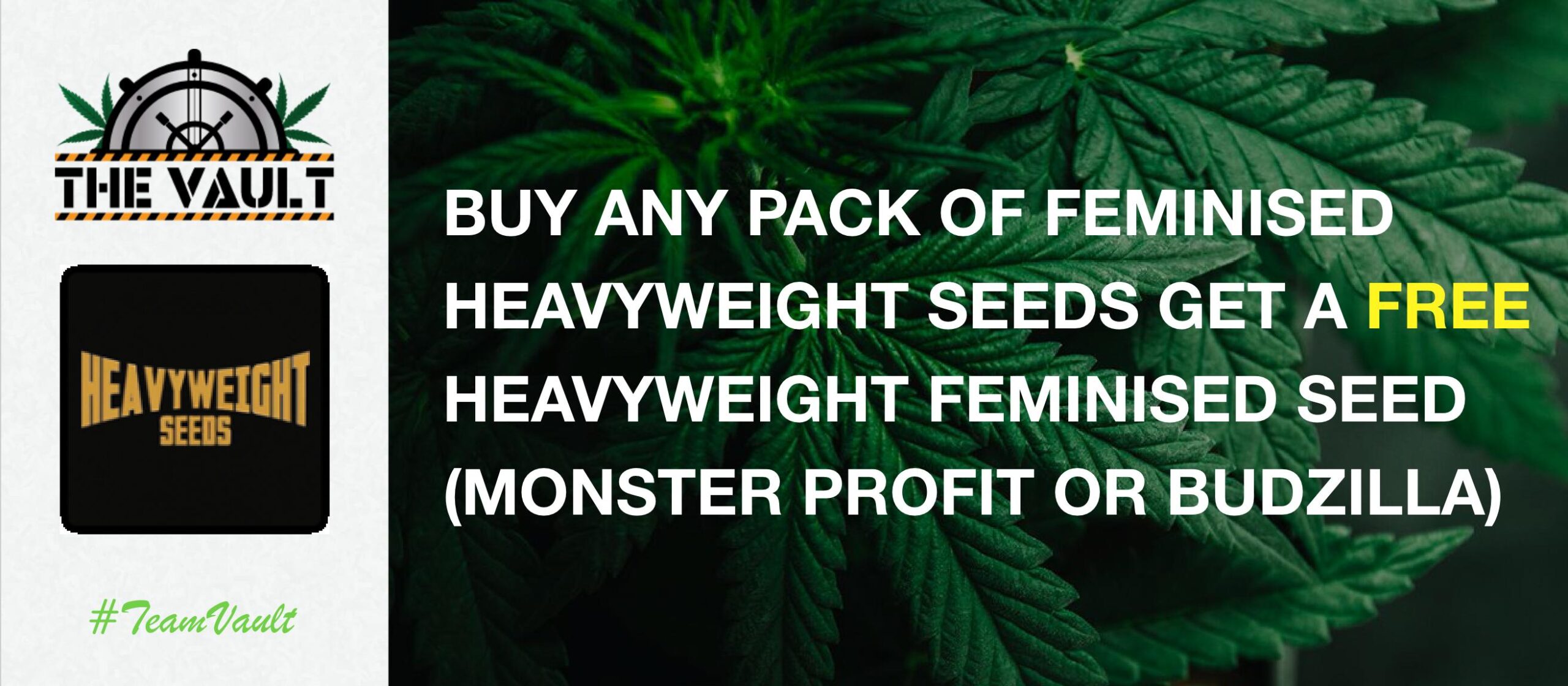 Heavyweight Seeds are back to deliver another knockout deal for The Vault Cannabis Seeds Store customers! (Plus discount codes and free seed draw further down the post)
Buy any pack of Heavyweight Feminised Seeds and get a FREE Heavyweight Feminised Seed! 
The free seed will be either a Monster Profit or a Budzilla Feminised seed, the freebie will be chosen at random.
This is of course on top of all the other Vault offers and deals currently live on our Discount Cannabis Seeds page!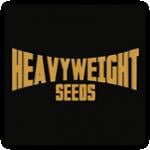 Heavyweight Seeds
This Spanish breeding collective is known to produce true knockout strains that will leave your head floating like a butterfly and body buzzing like a bee:
We are, of course, talking about Heavyweight Seeds.
Formed back in 2008, this breeder has built up a strong reputation for producing strains that are highly consistent, stable and of the very finest quality, thanks to their philosophy of only working with the purest, tastiest strains available.
For strains with the best yields and the most potent knockout power, pick Heavyweight Seeds!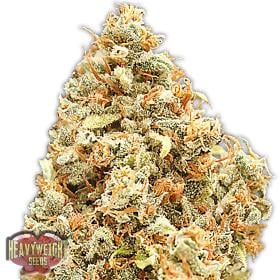 Monster Profit Feminised Seeds
The Heavyweight team looked at one another in awe, the smiles said it all. Not only had the scales tipped just over 800gms, the taste was so smooth, so sweet and exotic; nobody was moving. They said it couldn'€™t be done, but in just over 9 weeks of flowering there it was!
A massive central cola surrounded by branches barely able to hold their bountiful buds off the ground, glistening with crystals like a fresh dusting of snow.
Following exhaustive quality tests, Heavyweight are proud to launch the aptly named Monster Profit onto the market. Performing with great distinction under lights or outdoors, this beast cannot be tamed!
Simply outstanding results makes Monster Profit the ideal plant for beginners, although commercial growers will undoubtedly want to take advantage of the supreme quality and unrivalled yield this alpha female provides.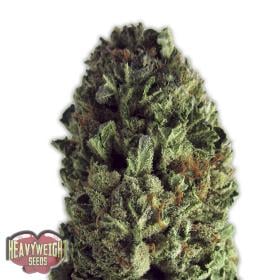 Budzilla Feminised Seeds
Budzilla is a real monster and can produce up to 700 g/plant when it is grown outdoors. It is a combination between G13 and Skunk with a perfect indica/sativa balance. It tends to grow straight up and may need a little bit of trimming as it grows, this will create a bushier plant with the same insane yield.
Perfect for old school Skunk lovers who also enjoy the effect of a Haze strain. Its a perfect strain for social and creative pursuits with a sweet relaxation that creeps in later on.
It has a THC level of 22% so should be used with a little bit of caution and restraint. Budzilla is a feminised strain, which means that the seeds will all grow into female plants. This strain can be grown indoors, outdoors or in a greenhouse and needs 56 days to flower.
We also have 2 prizes of 5 Monster Profit Feminised Seeds from Heavyweight Seeds to be won!
Simply comment below to enter.  Let us know your experiences (if any) with Heavyweight Seeds and their strains too!
2 winners will each receive 5 Monster Profit Feminised Seeds and a Vault T Shirt.
Winners will be selected using random number generator.  The giveaway competition will close on Tuesday the 7th July and the winners will be announced on the same day.  Winners will be contacted via the email address used to comment with but this will not be made public of course, just your username.
Won by Maxx and Jeremy Vincent, congrats! I will send you an email to the email address you used to comment with to arrange delivery of your prizes!
It is always appreciated if the winners can post some pics of their prizes and tag us and Heavyweight in your posts.
Why not head on over to The Vault Cannabis Seeds Store and pick up some Heavyweight cannabis seeds now, whilst taking advantage of the discount code Heavy15 for 15% of your order of all Heavyweight Seeds and don't forget to check out our discount cannabis seeds page for all the latest offers, promos and competitions!

Make sure you never miss another Vault promo and sign up for our newsletter at https://www.cannabis-seeds-store.co.uk/the-vault-newsletter
Legal Disclaimer: The competition winners will have their prizes sent to them via recorded delivery.  If you win the competition but don't receive your prize, we cannot resend competition prizes, so you'll have to raise this with your local delivery service (In the UK, for example, this would be Royal Mail).
Remember: It is illegal to germinate cannabis seeds in many countries including the UK.  It is our duty to inform you of this fact and to urge you to obey all of your local laws to the letter.  The Vault only ever sells or sends out seeds for souvenir, collection or novelty purposes.