Here at The Vault, we only work with the Worlds Best Breeders, and ensure we hand pick the best partners to promote. We run various promos and competitions for the breeders, but felt it would be good to let The Vault Community know more background to them. For that reason, we are launching a breeder focus series. In this one we have blog interviewed the team at Female Seeds. Check out their responses then help yourself to a 15% discount from Female Seeds…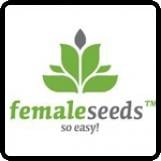 Can you give us some brief background to Female Seeds?
Ferry the principal master breeder and founding father of Female Seeds, started growing cannabis in the eighties. Being an avid grower he wanted more knowledge so he went to Amsterdam to the first grow shop in the world, Positronics. By the late eighties/ early nineties Ferry started making clones and breeding seeds for Positronics. Some of his early works include Early Misty, Ice and Hollands Hoop. At the same time, he also upgraded several (now) classic strains like the Northern lights (Aurora Borealis), Skunk Special (aka Red Skunk), Neville's Haze and Bubblegum.
In the nineties Ferry was experimenting with Ruderalis dominant strains, like Early Misty, to create early flowering indoor and outdoor strains. Little did he know then that these Ruderalis genetics would later take the world by storm as autoflowering strains. In 1990, he started working on an early flowering outdoor strain that is now known as the Easy Sativa. That strain formed the basis for the Outdoor Grapefruit. The Outdoor Grapefruit was of course with another signature Female Seeds strain; the Grapefruit, which he worked on from 1998.
In 1993 Ferry started breeding and developing new strains like Aurora Indica for Nirvana Seeds. A year later in 1994 he created the legendary ICEÒ. Ever interested in developing new skills Ferry was meanwhile researching and test breeding female seeds in the late nineties. By 2000 he had honed his skills and enhanced the method, so he released his first female seeds to the world. This method to this very day is different to what all other breeders are using to create feminized seeds. We create female seeds not feminized.
In 2003 Ferry decided to start his own company and founded Female Seeds. The very first strain he introduced as a female strain was his legendary ICEÒ strain. Soon the C'99 and the Grapefruit followed. In 2010 the White Widow x Big Bud was launched and that is his biggest success strain to date.
Compared to say 5 years ago, how do you think the Cannabis (seed) market has changed?
Good question.  The short answer is: yes. A more complicated one is: The market has grown rapidly in the last years, and with cannabis being legalized in many parts of the world every day (beside a few exceptional examples), this will keep growing exponentially during the next years.  There are many more seedbanks than they used to be 5 years ago, as well the number of people cultivating is growing day by day.
What is Female Seeds most successful / highest selling seed?
Our most selling strain is the White Widow x Big Bud. It has been firstly released in 2010, as part of our X-Line strain collection, and since then this strain has taken the cannabis industry by storm.
It is a poly-hybrid, which means that from the same F1 cross, two populations were selected and stabilized separately for several generations. The result is an amazing hybrid with the high yield and skunky taste of the Big bud genetics. The powerful effect and smell originate from the White Widow genes. It is really easy to grow and it is quite forgiving, so it's the perfect strain for beginners. We don't recommend it for outdoor grows though. Those plants produce huge and compact buds, and those, combined with high humidity in the latter flowering stage, can create some issues with molding.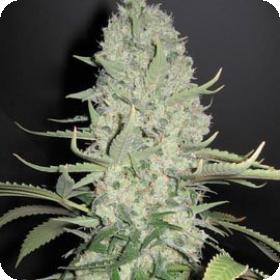 Do you think attitudes towards Cannabis are changing?
Yes, we strongly think that. And this has been an impressive transformation actually. In a matter of a few years, we've gone from cannabis as a "gate-way to heavier substances" to cannabis as a mean to fight several diseases and addictions.
Even more, it's worth a mention how the process of legalization is now branded as one of the most efficient way to fight and wipe out criminal organizations in some countries. This change of perspective and those new discoveries (if we can use this word) on such a key issue have in turn affected people's perception on this plant and its almost infinite uses. It's really motivating to see now such a strong, ever-growing support for this plant.
What benefits have you noticed when working with The Vault?
On top of everything, I'd say the main benefit is the possibility to reach customers from different places of the world and in such a quick time… We have had quite some trouble with shipping our genetics outside EU and with The Vault we seem to have solved this problem.
Other than that, we're finally starting putting more efforts in our marketing activities, and we're proud to have The Vault on board for some of those…
Sum up Female Seeds in 3 words.
As our motto says, "so easy and at a fair price" J
Goodies & Compo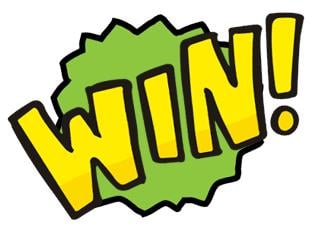 So there you have it. We hope you enjoyed that insight into Female Seeds and the Cannabis Industry in general. If you have any of your own associated questions, drop them below and we will see if we can get them answered.
To compliment this focus piece, please be aware that if you use code 'Female15', you get 15% off all Female Seeds. In addition to that, say hello below in the comments section to be in with a chance of winning x10 WWxBB and x10 WWxBB Auto Seeds (x2 prizes of 10 seeds each prize). This will close at midnight on Monday September 3rd and the winner announced on Tuesday 4th September. Good Luck.
Also note that if you spend over £200 with The Vault, we throw in x10 packs of WWxBB from Female Seeds. What a generous bunch they are.
The winners will be chosen at random and contacted by the email address (hidden) used to post your comment.
Remember: It is illegal to germinate cannabis seeds in many countries and some remote, less enlightened planets outside the core systems.  It is our duty to inform you of this fact and to urge you to obey all of your local laws to the letter.  The Vault only ever sells or sends out seeds for souvenir, collection or novelty purposes.
Make sure you never miss another Vault promo and sign up for our newsletter at http://goo.gl/Bt2Ba2
#TeamVault