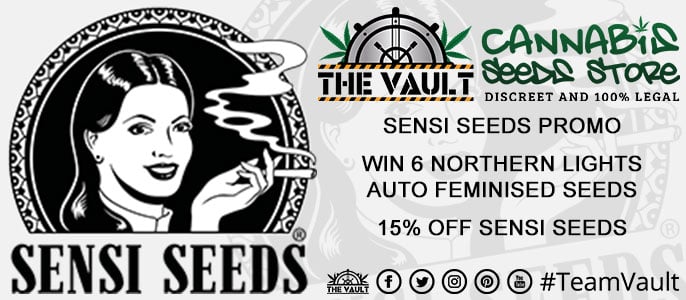 Sensi Seeds pioneered the cannabis seed industry in 1985. Today, the company claims to be the world's largest cannabis seedbank with over 500 varieties. These genetics and the brand name have become true classics in the cannabis community. The Dutch government chose Sensi Seeds genetics to develop the medicinal cannabis supplied by pharmacies.
Brought to you in conjunction with this world class breeder, The Vault is proud to announce the arrival of yet another Sensi Seeds Promo…
We have 6 AUTO Northern Lights from Sensi Seeds to be won this time round, all you need to do to enter is comment on this blog post and the winner will be selected at random.  The winner will be contacted via the email address used to enter with but this will of course remain private!
The competition will end on Friday 27th Sept and the winners will announced on the same day!
About the AUTO Northern Lights from Sensi Seeds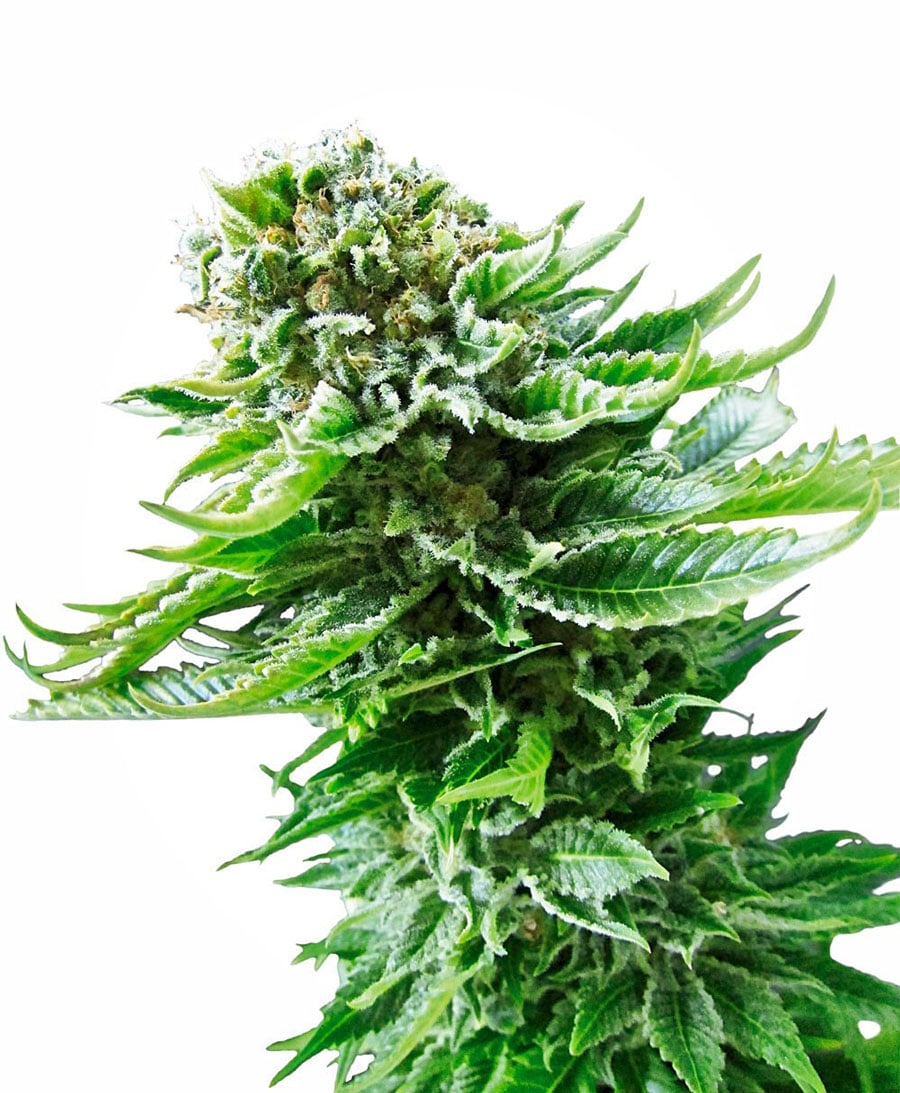 The legendary Afghani Indica strain, Northern Lights, is now available from Sensi Seeds in the form of an auto-flowering, feminised form.
Northern lights has been popular for decades and has been the base of many other strains which have also been extremely popular in the cannabis community. Strains such as NL#1, NL#2 and NL#5 as well as many hybrid strains.
Sensi has gone back to basics to bring its customers the original well loved strain in a user friendly package. Northern Lights is primarily grown indoors, this strain however can also grow well outdoors in a warm environment. The genetic alterations to the strain mean that its flowering period is greatly shortened making it perfect for quick production. Northern Lights is known for its fast, robust yields and its surprising lack of fragrance when growing. The buds however have a sweet scent to them, however it is also an immensely powerful plant as the buds are coated in a thick layer of THC-rich trichomes.
Head over to The Vault Seedbank now for a 15% off Sensi Seeds!

Why not head on over to our Sensi Seeds Section and pick some seeds up today? Use code 'sensifem15' for 15% off feminised seeds or 'sensiauto15' for 15% of their autoflower range.
The competition will end on Friday 27th Sept and the winners will announced on the same day!
The Winner selected at using random number generator is Simon Booth, congrats buddy, I will email you using the email address you used to post with to arrange delivery of your prize!
Newsletter Sign Up
Make sure you never miss another Vault promo – sign up for our newsletter at http://goo.gl/Bt2Ba2
Legal Disclaimer: The competition winners will have their prizes sent to them via recorded delivery.  If you win the competition but don't receive your prize, we cannot resend competition prizes, so you'll have to raise this with your local delivery service (In the UK, for example, this would be Royal Mail).
Remember: It is illegal to germinate cannabis seeds in many countries and some remote, less enlightened planets outside the core systems.  It is our duty to inform you of this fact and to urge you to obey all of your local laws to the letter.  The Vault only ever sells or sends out seeds for souvenir, collection or novelty purposes.