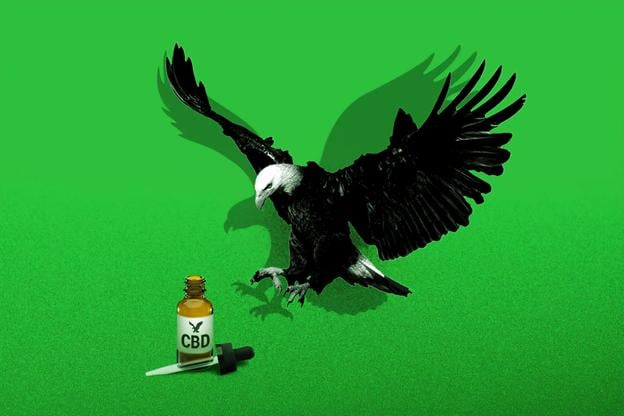 If you haven't heard the latest news from the cannabis industry, CBD vape carts are among the most popular products on the market at the moment. The reasons for this level of popularity are many, but the most obvious and logical ones are convenience, simplicity, and ease of use on the move and at home.
When demand is so high, brands step their game up, which leads to the market being overwhelmed with countless new cart products and brands. However, the trick to buying a CBD vape cart is to know what to look for.
You'll want the highest quality your money can buy. Somewhere you could check out is Cheefbotanicals CBD Vape cartridges as these are safe products of the highest quality. Here are a couple of good tips on what to look for before buying CBD carts.
Pricing
One of the essential factors of making your CBD cart purchase is the price. There is a common misconception that more expensive carts offer higher quality and are generally better. This isn't so. The best recommendation we can give you is to always aim for a more potent cartridge.
The goal is to get more value for your money. Therefore, going with a more potent cart allows you to enjoy CBD's effects with fewer draws. In the long run, these carts will last longer than cheaper and less potent ones.
Laboratory Testing
Third-party lab testing is like social proof that a CBD vape cart has been appropriately tested. Brands that make these kinds of testing results publicly available are worthy of your trust. Keep in mind that even though CBD is a huge market, it's still an unregulated territory.
There are way too many brands to keep them all in line. Therefore, the only way to make sure that you're purchasing the right CBD product is to buy from brands that share their testing results.
Lab tests provide insight into other cannabis compounds in your CBD oil and the percentage/presence of THC, the extraction method, and the source of CBD. According to our experience so far, the highest quality CBD oil is the one that's extracted with CO2.
Since making CBD oil requires using a lot of hemp material, the extraction method must be both pure and clean. CO2 extraction method ensures that your CBD oil is, indeed, pure and clean, and free of any unhealthy levels of toxins and metals.
Potency
No matter if you are buying a vape pen or a CBD cart, always make sure to check the potency before you make a purchase. Checking strength is the only way to ensure that you have the right product for your vaping needs. More importantly, it will ensure that you don't end up taking not enough or too much.
However you take it, you can't overdose from CBD, but there's no need to consume more than you need. If you take more, you will eventually develop an increased tolerance, which will render your CBD oil inefficient and force you into buying stronger carts more often than before.
Full Spectrum
Now, a vital aspect of purchasing CBD vape carts is deciding between going with full-spectrum CBD oil or any other option. This type of CBD oil also contains various other compounds, flavonoids, terpenes, and cannabinoids.
However, the most crucial thing about full-spectrum CBD oil is that it's legal due to being extremely low on THC. In other words, it contains less than 0.3% THC. Then, there's also the entourage effect that makes the oil more effective and enjoyable.
According to a definition, the entourage effect can be described as:
"A proposed mechanism by which cannabis compounds other than tetrahydrocannabinol (THC) act synergistically with it to modulate the plant's overall psychoactive effects. Cannabidiol (CBD) is under preliminary research for its potential to modify the effects of THC, possibly mitigating some of the negative, psychosis-like effects of THC."
Ingredients
Some vape brands toss some propylene glycol, also known as PG, to give vapers those puffy clouds of steady vapour. There are no medicinal benefits to adding PG to the vaping mix.
On the other hand, if PG is present in high quantities, there could be health risks and side effects. To avoid these risks, go with CBD carts that use VG or vegetable glycerine and no mixing agent.
Conclusion
There's no denying that vaping is the next big thing. While many smokers turn to it as a way out from the nicotine addiction, more and more people turn to CBD vaping for the health benefits and therapeutic properties of CBD oil.
What comes next remains to be seen, but for now, CBD vape carts are an effective, convenient, and discreet way to enjoy a puff from time to time.
The Vault Cannabis Seed Store
Why not head on over to The Vault Cannabis Seeds Store and pick up some cannabis seeds now, whilst taking advantage of the discount codes VAULT15 for 15% of your order total and don't forget to check out our discount cannabis seeds page for all the latest offers, promos and competitions!

Make sure you never miss another Vault promo and sign up for our newsletter at https://www.cannabis-seeds-store.co.uk/the-vault-newsletter
Remember: It is illegal to germinate cannabis seeds in many countries including the UK.  It is our duty to inform you of this fact and to urge you to obey all of your local laws to the letter.  The Vault only ever sells or sends out seeds for souvenir, collection or novelty purposes.