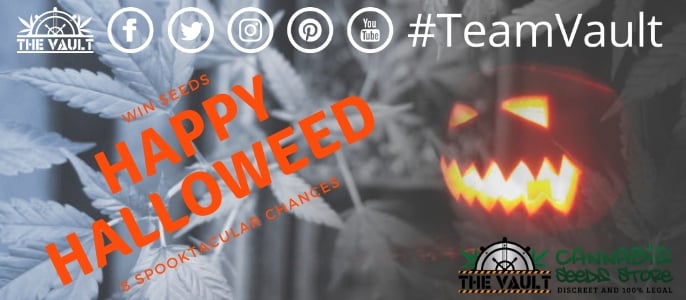 Dankness falls across the land:
For the time of 4:20 is close to hand.
Creatures crawl in search of bud-o-so-green:
That's right buddy, it's Halloween (or Halloweed as we say here in the Vault Towers.)
We have put together a little combo of special offers, discounts, free cannabis seeds, and even a promo to ensure your halloweed at The Vault is more treat than trick:
Firstly, we have a freakishly spectacular 13% discount code this year!  Just use discount code 'Vault13' to get a freaky 13% off any order you make this week. Shop at The Vault Cannabis Seeds Store for all your discounted cannabis seeds.

We have partnered up this year with the "Spooky" Seedsman Seeds to bring you bonus freebies on all orders placed at The Vault Cannabis Seeds Store.  This is ON TOP of all the other offers currently running, you can check them all out on our cannabis seeds offers page.
Halloweed Bonus Freebies
All orders will receive 2 extra freebies from Seedsman (on top of the Barneys Farm freebie)!  So even if you ordered 1 seed, you would receive a further 3, absolutely free.  WOW!
Spend over £50 and get another 2 bonus seeds from Seedsman so that's a total of 6 freebies
Spend over £100 and get another 2 bonus freebies from Seedman Seeds so that's a total of 9 freebies, all from quality, premium breeders!
Spend over £200 and you would be in line for at least 19 freebies, insane? yes we know.
Promo is live now and will close on Sunday 3rd Nov at midnight so get your orders in now!
The Halloween Freebies
You will be able to choose 2 bonus freebies at each level described above for your Halloween treat, so in the cart your choice will be between Blue Ice OG Fem or Blueberry Auto Fem, both from Seedsman Seeds.
Blue Ice OG Fem from Seedsman Seeds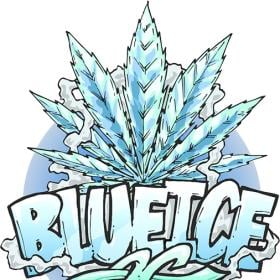 Blue Ice OG is the result of the crossing of two of the most legendary and recognised genetics in the world. It is an explosion of unique flavours that only the crossing of these two genetics can give you.
We speak of a very vigorous and robust plant with thick and very strong stems, dense buds and full of crystals.
In cold climates, where the temperature at night does not exceed 12 degrees offers an explosion of blue and purple tones that makes it a beautiful plant full of colours in its flowering.
It is a plant not very large, but if very robust, it is perfect for crops where there is not much height, it is very easy to grow and not need much care. The strong, intense, lasting and very relaxing effect is perfect for those moments of life where you just have to relax and enjoy.
Blueberry Auto Fem from Seedsman Seeds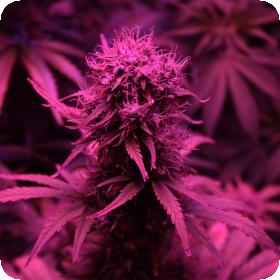 Auto Blueberry is an auto-flowering Blueberry strain that was bred from a Lowryder #2 male plant and an old-skool Blueberry from Sagarmartha Seeds.
It is a very vigorous plant which grows rapidly before beginning the flowering phase. It develops plenty of side-branches which help to increase yields.
Potency from this strain is good and the flavour is very fruity although it should be made clear that not all plants develop the lovely colours that Blueberry has become famous for although some plants will, an outcome that becomes more likely with lower night-time temperatures as the plant nears maturity.
Just as with many of the Seedsman Auto strains there is a fairly high probability that elevated levels of CBD will be produced.
The Promo
To be in with a chance to win 10 Blue Ice OG Fem or 10 Blueberry Auto Fem just leave a comment below telling us which one you prefer, your experience with these strains if any; and your experiences with Seedsman Seeds if any.  Like the offers, this will close at midnight on Sunday the 3rd of November so get your order in quick.
Sorry for the lateness in updating this one all, I had some personal issues that delayed me from being able to get this announced.  Thanks to all that entered and took advantage of the amazing Halloweed promo in partnership with Seedsman Seeds.
The winner, chosen at random is roxA, congrats buddy you win: 10 x Blue Ice OG Fem from Seedsman Seeds, I will send you an email via the email address you used to post with to arrange delivery of your prize!
We will be back with more promos soon so make sure you stay tuned! #TEAMVAULT
Newsletter Sign Up
Make sure you never miss another Vault promo – sign up for our newsletter at http://goo.gl/Bt2Ba2
Remember: It's illegal to germinate cannabis seeds in many countries. It is our duty to inform you of this important fact and to urge you to obey all of your local laws. The Vault only ever sells or sends out seeds for souvenir, collection or novelty purposes. All of our content is provided for educational purposes only.