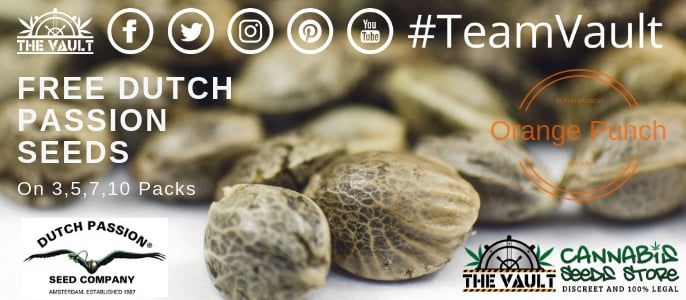 We are delighted to announce that Dutch Passion are working with The Vault on a brand new promo. We have 3 new freebies available in this on purchase promo offer.
Dutch Passion are one of the world's oldest cannabis seedbanks and one of the few remaining original seed companies.  They offer their customers a variety of original classic cannabis varieties as well as some of the very best new varieties, many of these are available in regular as well as feminized seeds.  They began their work in the 1970's and were formally established as a seedbank in 1987.
Impressive indeed!
Brought to you in conjunction with this world class breeder, The Vault is proud to announce the arrival of this Dutch Passion Promo…
FREE Dutch Passion Seed with Every Pack of 3, 5, 7, or 10 Pack Purchased!
Whether you are already an avid Dutch Passion collector or if you have yet to sample their delightful range of seeds, there has never been a better time to add some of their beautiful strains to your collection – because this time you'll get FREE seeds with every pack!
Here's the breakdown buddy:
Buy any 3 pack of Dutch Passion, get 1 x FREE Dutch Passion Seed
Buy any 5 pack of Dutch Passion, get 2 x FREE Dutch Passion Seeds
Buy any 7 pack of Dutch Passion, get 2 x FREE Dutch Passion Seeds
Buy any 10 pack of Dutch Passion seeds, get 3 x FREE Dutch Passion Seeds
What FREE Dutch Passion seeds will I get, exactly?
You will get either:
*This offer applies to fem and auto seed purchaes only. Regular seed purchases will not qualify for this offer.
Remember: this offer is on top of all the other amazing freebies and special deals you'll get as a Vault customer including an additional free seeds with every single purchase! Check out The Vaults current offers HERE
About the bonus seeds
In each case, your free seed/s will be true premium-grade beauties – let's take a look…
Critical Orange Punch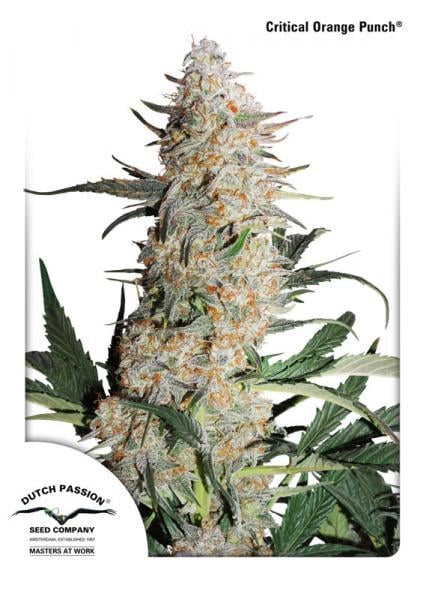 Critical Orange Punch is a feminized photoperiod seed variety, the first Dutch Passion strain based on outstanding Kritikal Bilbo genetics from Spain. The breeding began by crossing elite cuttings of Grandaddy Purps and Orange Bud (Orange Punch). The result was a supreme smoke with great taste but below-average yields. When this was further crossed with an XXL yielding THC rich Critical, the yields were dramatically improved thanks to the Critical growth vigor.
Auto Critical Orange Punch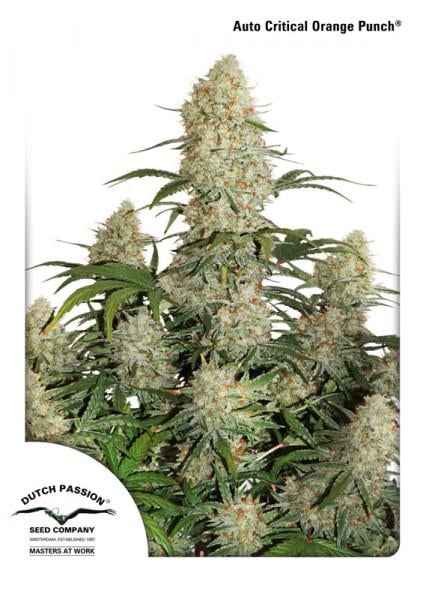 Auto Critical Orange Punch is a feminized Autoflower seed variety, the first Dutch Passion auto to use Critical genetics. This auto takes around 75 days to grow from seed to harvest and is easy to grow. She thrives under 20 hours of daily light and delivers genuine XXL harvests. The genetic foundation was Grandaddy Purps x Orange Bud (and was called Orange Punch) which gave great potency and taste but yields were below average until crossed with an elite XXL Auto Kritical Bilbo.
Head over to The Vault Seedbank now!
Now that you've found out all about the amazing FREE Dutch Passion seeds that you'll get with select quantities of Dutch Passion seeds, why not head on over to our DP range and pick some seeds up today?
Make sure you never miss another Vault promo – sign up for our newsletter at http://goo.gl/Bt2Ba2
Remember: It is illegal to germinate cannabis seeds in many countries and some remote, less enlightened planets outside the core systems.  It is our duty to inform you of this fact and to urge you to obey all of your local laws to the letter.  The Vault only ever sells or sends out seeds for souvenir, collection or novelty purposes.