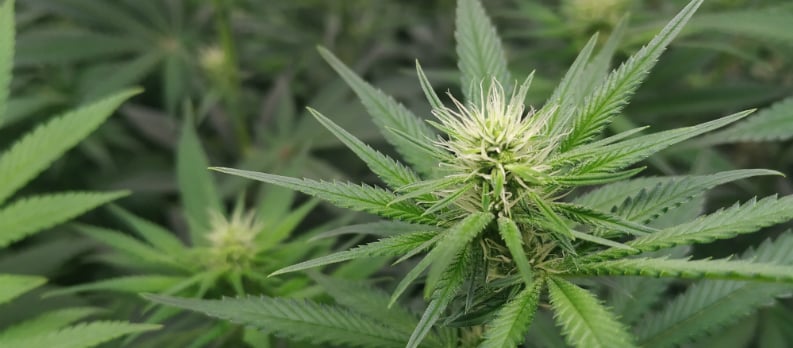 Kings, Emperors And Gurus
The history of cannabis and cannabis cultivation is long and complicated due to its mostly illegal periods during which it thrived the most. There are many people that helped shaped it as it is now and many more that we owe our eternal gratitude. In this article we'll introduce some of them who helped cannabis to be recognized as the marvellous plant it is.
Nevile Schoenmakers
Australian born, dubbed the "King of Cannabis" he was the first cannabis breeder to commercially sell cannabis seeds on a large scale worldwide. Operating from the Netherlands, he founded the legendary "The Seed Bank" in 1984 and created some of the best known old-school cannabis strains like Nevil's Haze, Silver Haze, Northern Lights #5 X Haze and Nevil's Skunk aka Super Skunk.
He sold The Seed Bank in 1991 to Sensi Seeds and co-founded Greenhouse Seeds which he left in 1998 to pursue other interests. His legacy is truly vast and the number of High Times Cannabis Cups and other awards, as well as number of hybrids that his genetics have father are too numerous to count.
His business and life passion wasn't favored by various law enforcement agencies causing him to even end up on the FBI most wanted list. After selling his shares in GHS he returned to Australia where he continued to fight for cannabis legalization up until his death in 2019.
Scott Blakey – Shantibaba
Another Australian breeder on our list, Shantibaba is best known for creating legendary strains such as White Widow, White Rhino, Super Silver Haze, Mango Haze and others. His story begins in the early '80s when he came to Amsterdam and started selling weed, hash and cannabis seeds through their local coffee shops.
He partnered up with Nevil and Arjan Roskan and they opened Greenhouse Seeds in 1994 which took over the cannabis seed scene by storm. The strains him and Nevil created have been winning cups and awards all over the globe ever since.
In 1998 he sold his part in GHS and founded Mr. Nice Seedbank together with Howard Marks. Operating until Marks' death, he quietly closed the company and started Shantibaba Seeds which he runs today. With the shifting of Dutch cannabis laws, forbidding the production of seeds, he moved his operations to Switzerland where he was developing new strains and producing seeds for other companies as well as doing research and studies regarding medical effects and benefits of cannabis. Always orienting on quality and scientific side of doing things, he went on and founded CBD crew which offers a wide variety of CBD strains and is one of the pioneers of medical cannabis in Europe.
Jack Herer
Known as "The Emperor of Hemp", Jack was an American cannabis rights activist and author who taught that cannabis should be decriminalized, used and utilized for its many uses – medicine, fuel, food, fibre and many others. His book "The Emperor Wears No Clothes", which covers the history of cannabis prohibition, is considered to have started the hemp/cannabis revolution and has been in print continuously for more than 30 years selling over 700,000 copies worldwide.
Advocating for hemp and cannabis he founded HEMP (Help End Marijuana Prohibition) and continued to fight for cannabis legalization until his death in 2010. Maybe the most recognizable and best known cannabis activist in the world, for years he travelled across the USA and spread his gospel. He even ran for the president of the USA on two occasions, in 1988 and 1992 as a Grassroot's Party candidate.
A lot of people know the cannabis strain that bears his name which was created as an homage in his honour. It's a wonderful Sativa-dominant mix of Haze, Northern Lights #5 and Shiva Skunk, originally created by Sensi Seeds.
Lester Grinspoon
Lester Grinspoon is Associate Professor of Psychiatry, Emeritus at Harvard Medical School. He was a senior psychiatrist at the Massachusetts Mental Health Center in Boston, Massachusetts for 40 years. He is also a published author of numerous articles and books such as Marijuana Reconsidered and Marijuana: The Forbidden Medicine and is considered one of the foremost authorities on cannabis.
Grinspoon became interested in cannabis in the 1960s when its use increased dramatically in the US. He originally endeavoured to show and scientifically define the dangers of cannabis but upon reviewing the existing literature on the subject he reached a conclusion he and the public have been lied to.
Barney's Farm have created a cannabis strain in his honour – Dr. Grinspoon – a pure Sativa heirloom, truly a connoisseur's choice – designed to give users creativity and energy.
Howard Marks Aka Mr. Nice
Howard Marks was Britain's best-known weed and hashish dealer, smuggler and an anti-establishment folk hero, advocating for the legalization and free use of cannabis. This Welsh Oxford student became involved with cannabis in the mid-1960s during which time cannabis and drug use in the UK was rising.
He started off as a small dealer, selling weed to his friends and colleagues so he could smoke for free. Gradually he became bigger and bigger and started smuggling world-wide. At his peak, he used at least 43 different aliases and was smuggling 30 tons of hash, inventing fake rock bands which he used to smuggle weed in the US inside amplifiers. He was involved with various organizations like MI6, CIA, Mafia and IRA. Both his affiliations and business attracted various law enforcement agencies and at the time he was Britain's most wanted criminal.
Eventually the law caught up with him and he was sentenced for 25 years in prison. After serving a total of 9 years in prison, he unsuccessfully ran for parliament in 1997 on the single issue – legalization of cannabis, a lifelong campaign that he never gave up on.
Following his release from prison, he wrote a best-selling autobiography "Mr. Nice" which also became a Hollywood movie. He also opened Mr. Nice Seedbank together with Shantibaba, which still sell "Nordle" – a term for hash Marks used is his smuggling days and Sensi Seeds dedicated their strain "Mr. Nice" in honor of his advocacy work.
Ed Rosenthal
Also called "The Guru of Ganja", Ed is a leading cannabis author, educator, activist and one of the legalization pioneers. One of the founders of High Times magazine and longtime columnist, he's also an author of many cannabis growing books like "Ed Rosenthal's Marijuana Grower's Handbook"  and "The Big Book of Buds" which have become one of the 'Bibles' of cannabis growing, educating and inspiring generations of growers worldwide.
His books cover growing, social and legal policies and have been sold in more than 2 million copies worldwide. Like most cannabis activists he's had his share of troubles with the law but managed to stay out of jail. He's been writing, lecturing and advocating for all uses of cannabis for the last 40 years and has helped shape and develop various cannabis policies and regulations. He's also founded several cannabis organisations including The Hash Marihuana & Hemp Museum in Amsterdam, Green Aid: The Medical Marijuana Legal Defense and Education Fund and the International Cannabis Business Conference.
Ben Dronkers
Dronker is a prominent cannabis activist and entrepreneur, best known for being the founder and owner of Sensi Seeds, HempFlax and Hash Marihuana & Hemp Museum. He's a breeding pioneer and creator of many legendary cannabis strains like Skunk #1, Hash Plant, Afghani #1, Early Pearl and Early Skunk.
Sensi Seeds has been one of the leading international cannabis seed banks and has been setting the standard since 1985, having won more awards than any other cannabis company in history. Hempflax was established in the mid 1990s and is one of the largest producers and processors of industrial hemp in the world with their products being used by various companies like BMW, Mercedes and many others.
As a young man Dronkers gradually began what was to become a lifelong quest to unlock the potentials of cannabis plant to improve the quality of human life everywhere. He started traveling and collecting seeds from all over the world as well as various cannabis information and artefacts that he used to open the Hash Marihuana & Hemp Museum in Amsterdam and later a one in Barcelona.
Mel Frank
Mel Frank is the pen name of James J. Goodwin, an American author, columnist and cannabis grower and breeder. He started growing and writing about cannabis during the 1970s and his three books on cannabis botany and cultivation surpassed a million copies sold. He was also the first one to answer reader's questions in the High Times magazine once it started in 1974. He contributed dozens of articles and photographs that helped establish High Times as the leading resource magazine for growers.
His book – Marijuana Growers' Indoor/Outdoor Guide is considered to be one of the best books on cannabis cultivation to this day, offering back to back lessons of growing indoors and outdoors. His books and articles were scientifically rigorous enough for professional botanists yet also accessible to anyone who wanted to grow their own. His works were always followed by great photographs, ranging from huge full fields to micro shots and he's considered to have the biggest collection of cannabis photographs in the world.
Why not head on over to The Vault Cannabis Seeds Store now and pick up some Cannabis Seeds now, whilst taking advantage of the discount code VAULT15 for a whopping 15% discount off your order of Cannabis Seeds.
Newsletter Sign Up
Make sure you never miss another Vault promo – sign up for our newsletter at http://goo.gl/Bt2Ba2
Remember: It's illegal to germinate cannabis seeds in many countries.  It is our duty to inform you of this important fact and to urge you to obey all of your local laws.