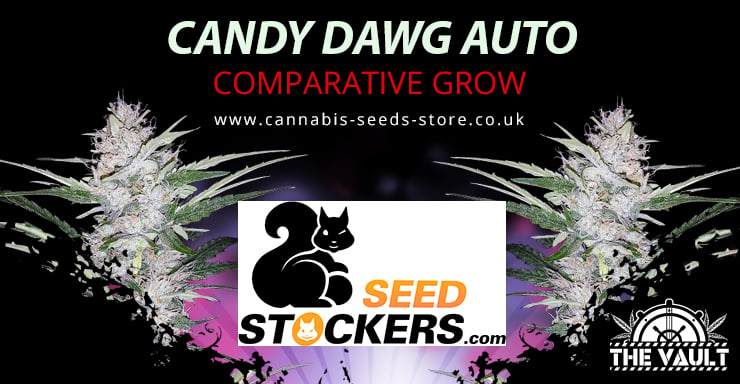 The Vault's Candy Dawg Auto Comparative Grow – in association with Seed Stockers

The Vault has teamed up with the the good people at Seed Stockers to bring you another amazing Comparative Grow.
Make sure that you have a good read over ALL of this post to make sure that you understand all of the details about how this Comparative Grow works, and what you need to do to enter – if you don't read all of the below, and hence don't enter correctly, you may miss out!
—
Before we discuss the specifications of this wonderful strain, let me begin by making aware all of you who don't already know: The Vault now accepts credit card payments from all countries worldwide!! 🙂
And for all of you Australian, Kiwi and Canadian customers: we can now offer a guaranteed delivery service to your country!! 🙂
—
First up, let's introduce the amazing strain at the centre of this Comparative Grow…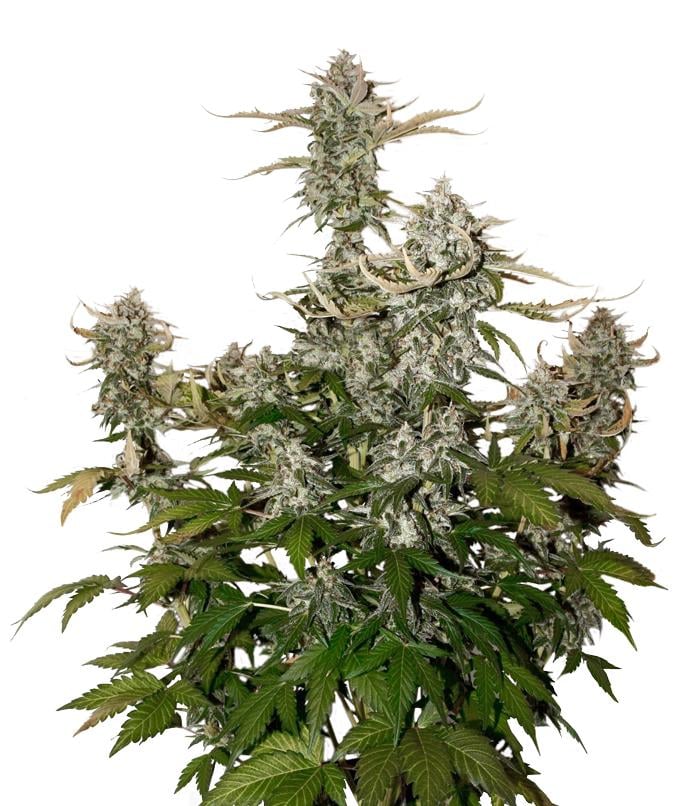 Flowering Time
This wonderful strain should take 75 days from seed to harvest.
Yield Potential
The yield for this strain is by Dutch Passion as "XXL"
About Candy Dawg Auto

The genetics behind Candy Dawg Autoflower were produced by crossing a potent and heavy yielding Candy Kush/ Chem Dawg hybrid with an exceptional OG Kush and selectively breeding the highest THC offspring, but only those which retained the sweet OG candy taste and heavy frosting. O.G. Candy Dawg Kush takes around 75 days of 20/4 light before harvest and grows well in any grow medium with heavy branching. The Kush genetics produce low maintenance, medium hight, bushy plants with heavy yields. The buds are firm and sticky with a sticky sweet candy aroma. You will notice a dominant Kush scent, with hints of coffee and fuel. Its a strong smoke/vape which is proving to be popular with medical and recreational smokers giving a potent high and heavy body stone. If you allow Candy Dawg an extra week or two at the end of bloom she will reward you with extra heavy yields of seriously strong home grown cannabis.One of our more expensive seeds, but highly recommended.
Hold on – does this mean free seeds?
That's right buddy! There are no con tricks at play here – Just an amazing Comparative Grow that we want to spread far and wide throughout the land!  Eligible entrants will receive free seeds from The Vault, along with an awesome free t-shirt, so they can participate in the Comparative Grow in style!
How to enter the Comparative Grow
To join in the fun and enter this Comparative Grow, simply visit this page: https://www.cannabis-seeds-store.co.uk/apparel/candy-dawg-auto-comparative-grow/prod_9718.html choose your t-shirt size and add to your basket.
If you would like to opt-in for the "I Love God" t-shirt please click on this link: I Love God Comparative – Please note that these are limited edition t-shirts and so it is first come first serve, if you want one of these.
Please be advised that we only have a limited supply of the "God" T-Shirts and will do our best to supply them but we may have to provide normal Vault T Shirts.
Make sure to specify your forum name and your username in the Comments section at the end of the checkout, for example: "Jack – The Vault, GrassCity". And then simply choose the payment option: "Cash or Money Order Payment" to complete your entry.
When the cart asks you if you want to add stealth shipping to your order, please select "no" for Comparative entries.
This Comparative will be running on 3 forums: GrassCity, RollItUp & AFN.
And please feel free to use this opportunity to take advantage of the FREE delivery with this promotion, to add more seeds to your basket before checking out.
If you do not enter your Username you cannot be entered for the Comparative Grow – so make sure you do this!!!
Please Note: This Comparative Grow is only open to genuine, active forum members. Because this Comparative Grow is only open to genuine forum members, only blades with profiles older than 3 months, with 50+ likes and with more than 100 comments/messages will be eligible to enter.
Also, if you do join this Comparative Grow you MUST post pictures and comments to the Comparative thread – failure to do so will rule you out of the next Comparative Grow.
Delivery information for free Comparative Grow packages
For this Comparative Grow we will not be sending out our free packages using tracked delivery (this helps us to keep costs down so we can continue to offer such kick-ass free giveaways to the community!), meaning these free seeds and shirts will not come with our usual guaranteed delivery.
This only applies to the free seeds associated with this Comparative Grow: All normal orders with The Vault are still tracked and guaranteed!
For international entries, please do not choose to add stealth shipping, as all standard Comparative packages will be sent using the same method of packaging – inside a t-shirt of your chosen size.
Your buds here at The Vault hope you have loads of fun with this Comparative Grow – remember to share the love with all your buds – and as always, May the force be with you!
Extra Info On The Vault
The Vault are proud to service a worldwide audience with guaranteed shipping and credit cards taken in most world countries, including the United States, Canada, New Zealand & Australia. We continue to service the UK and the EU on that front too. When you order with the Vault you are given a freebie with all orders (upto 13 free on orders over £200). Our promos are constant and we delight in keeping our customers happy through our tip top customer service crew. To keep up with all the latest Vault news, information and promos' why don't you join our mailing list here > http://goo.gl/Bt2Ba2
Legal disclaimer: The competition winners will have their prizes sent to them via recorded delivery. If you are chosen as a winner but don't receive your prize, we cannot resend competition prizes, so you'll have to raise this with your local delivery service (In the UK, for example, this would be Royal Mail).
Remember: It's illegal to germinate cannabis seeds in many countries. It is our duty to inform you of this important fact and to urge you to obey all of your local laws. The Vault only ever sells or sends out seeds, or seed voucher prizes for souvenir, collection or novelty purposes.
#TEAMVAULT