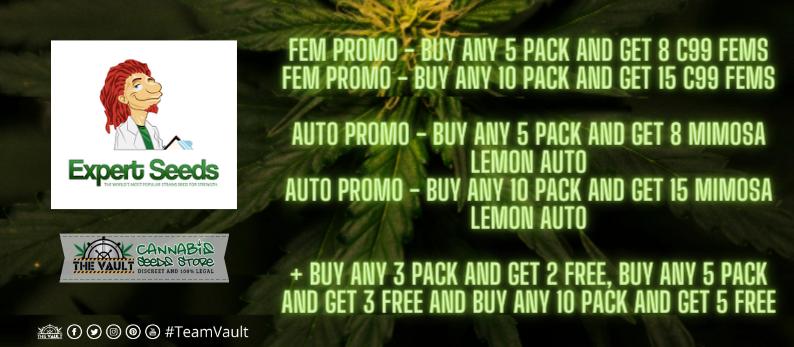 Another promo behind the previous one to blow you away again #TeamVault crew. Again, there's no real introduction or explanation needed other than checking out this ridiculously generous offer…
Fem Promo – Buy any 5 pack and get 8 C99 Seeds

Fem Promo – Buy any 10 pack and get 15 C99 Seeds

Auto Promo – Buy any 5 pack and get 8 Mimosa Lemon Auto

Auto promo – Buy any 10 Pack and get 15 Mimosa Lemon Auto

*This is on top of their existing promo which is: buy any 3 pack get 2 free, buy any 5 pack get 3 free and buy any 10 pack get 5 free. A veritable seeds bonanza.
This is of course, on top of all the other offers currently live at The Vault Cannabis Seeds Store, check them out on our cannabis seeds offers page.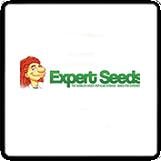 Expert Seeds is a project involving breeders from many different European countries. Therefore a lot of different experience come together within one seed bank, mixed with love and passion for cannabis.
Collectively they have been growing and breeding for many decades. They decided that it was time to operate under one name and the company "Expert Seeds" was created. They focus and specialise in selective breeding of the worlds most famous strains.
Their focus is to take popular and award winning genetics and improve them as best they can, focusing on both THC and CBD levels, medicinal values, visual appearance, aroma, taste and potency.
All of Expert seeds are produced using only natural organic nutrients and insecticides.
Expert seeds are confident that their seeds are of the highest quality. Our catalogue offers a wide range of Sativa, Indica and Auto-Flowering seeds and we believe that they have a strain to cater for every growers needs.
More About The Free Cannabis Seeds On Offer
Expert Seeds C99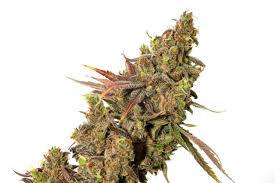 It is a parent of the white gold strain.
Genetic Background – Sataive Leading Hybrid
Lineage – Jack Herer x Shiva Skunk
Yield Indoor – 400 – 55 g/m2
Yield Outdoor + 450g/p
Flower time – 8 weeks
Height 90 – 150cm
THC – 22-24% <1% CBD
Mimosa Lemon Auto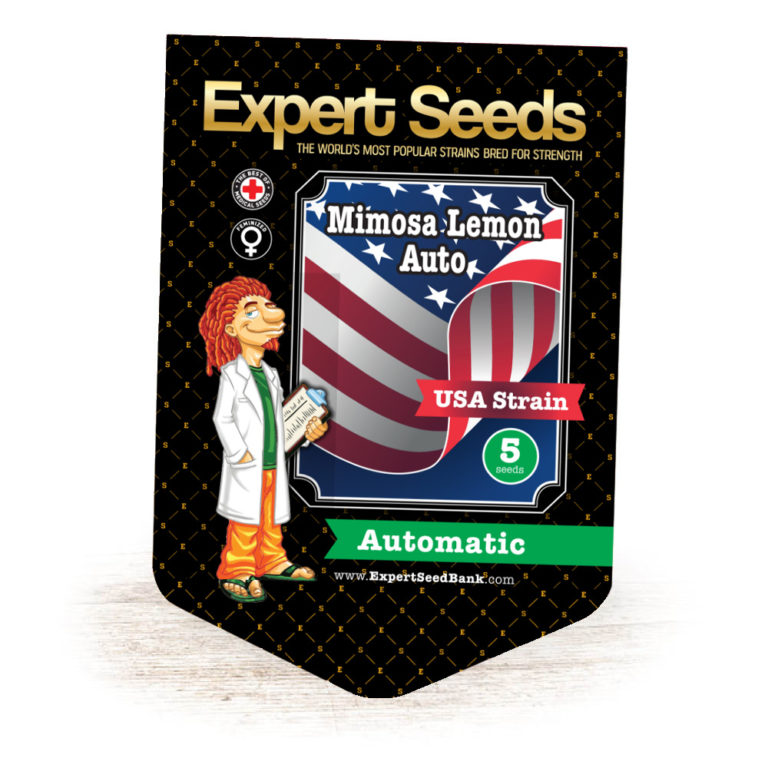 Mimosa Lemon Auto: Theior Most potent Autoflower yet
MImosa Lemon Auto is a cross of two of the finest Cali sativa lines, bringing together the berry and citrus flavors of its parents, to produce a fresh uplifting cocktail to tickle your tastebuds.
The effects of Mimosa Lemon Auto are euphoric and energizing with a strong creative streak, ideal for daytime elevation where you need an extra boost to get
things done.
Medical benefits: Focus, mood elevation, relieves stress and anxiety, chronic pain, and depression
Let us know your thoughts about Expert Seeds and their strains in the comments section below.
Why not head on over to The Vault Cannabis Seeds Store now and pick up some Expert Cannabis Seeds now.
Newsletter Sign Up
Make sure you never miss another Vault promo – sign up for our newsletter at http://goo.gl/Bt2Ba2
Remember: It is illegal to germinate cannabis seeds in many countries and some remote, less enlightened planets outside the core systems.  It is our duty to inform you of this fact and to urge you to obey all of your local laws to the letter.  The Vault only ever sells or sends out seeds for souvenir, collection or novelty purposes.