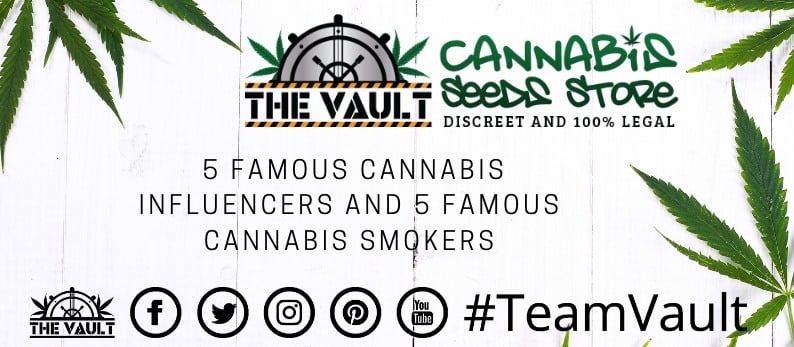 Back in September 2019, we put a blog out on 5 famous Cannabis Influencers. As promised, we said we'd follow up with another, because there are a lot out there. Not only that but we are throwing in an extra 5 famous Cannabis smokers too.
In the last post, we included: Cheryl Shuman, Mike Tyson, Seth Rogan, Sanjay Gupta and one half of Cheech and Chong, Tommy Chong! To catch up on that post you can read it here on The Vault Blog.
We're excited to bring you a further 10 famous and well-known people from around the world who are helping to drive and promote Cannabis for the benefit of us all. Whilst we say famous, they may not be household names to you just yet, but they are in the world of 'Cannabiz'.
In the post, we will provide links to where you can find these influencers across the various Social Media channels, like Facebook, Twitter, Instagram and Pinterest. Let's face it, if you're not on there, you're not famous.
Without further ado, let's jump in and explore 10 new influencers that you can follow.
5 Famous Influencers
1 –  Snoop Dogg – Website with Social Media Links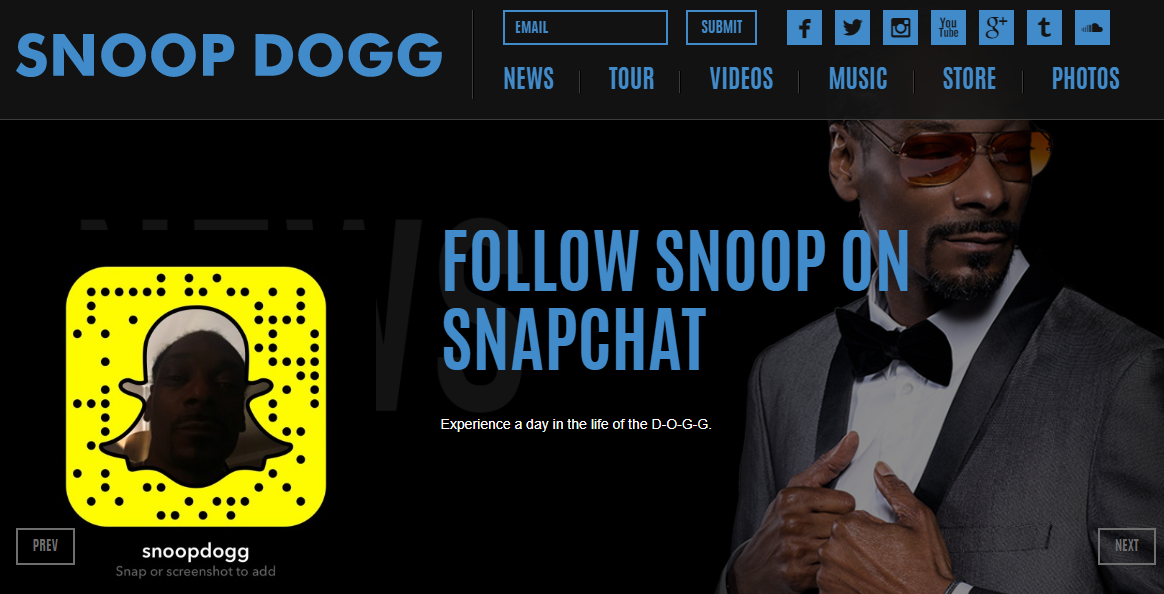 The 'Snoop D O Double G' as he sometimes refers to himself in his music is one of the original and non deliberate Cannabis Influencers out there! Ok, his original thing is music, but he's never far away from weed and this has helped push it into the mainstream over the years. His songs also allude to it too. He's now built up an empire and you can find him on all the key social media channels which you can check out via his website (link in title). Snoop seems a timeless figure and continues to do wonders for the Cannabis movement both directly and indirectly!
2 – Wiz Khalifa – Website with Social Media Links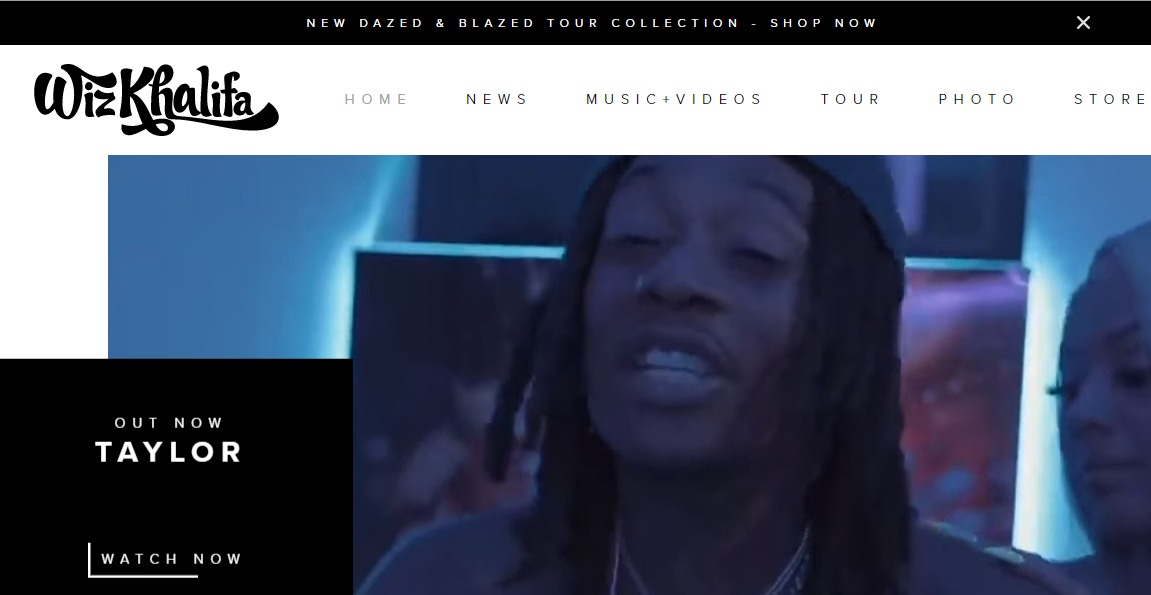 The same things that apply to Snoop Dogg with regard to music and cannabis, apply to Wiz. Perhaps not as well known as Snoop (in the UK, or at least to us anyway), he has a massive online following and has only changed things for the better with his music and cannabis awareness!
3 – Dan Blizerian – Instagram Page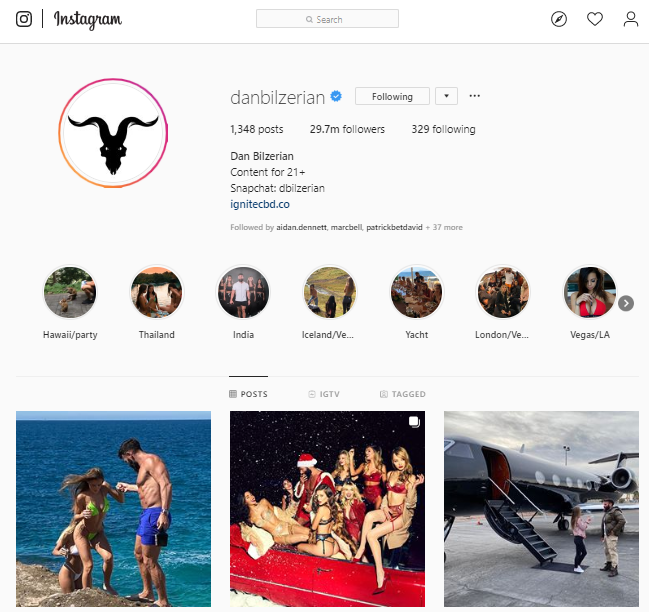 Dan is a very controversial figure. According to reports, he's known as an International Playboy and based on his Instagram pictures, it sure does look like it. He's often seen jet setting the world and when his feet are on dry land he's always walking about with scantily clad woman. He's been a business professional in the past with finance and done some acting but more recently has moved into the Cannabis game with his company, Ignite. Not everyone is happy with him as they see some of his advertising campaigns as sexist, but nonetheless the multi millionaire is here to stay. If you have any thoughts on Dan and his business drop them in the comments of this blog post!
4 – Jessica Catano – Instagram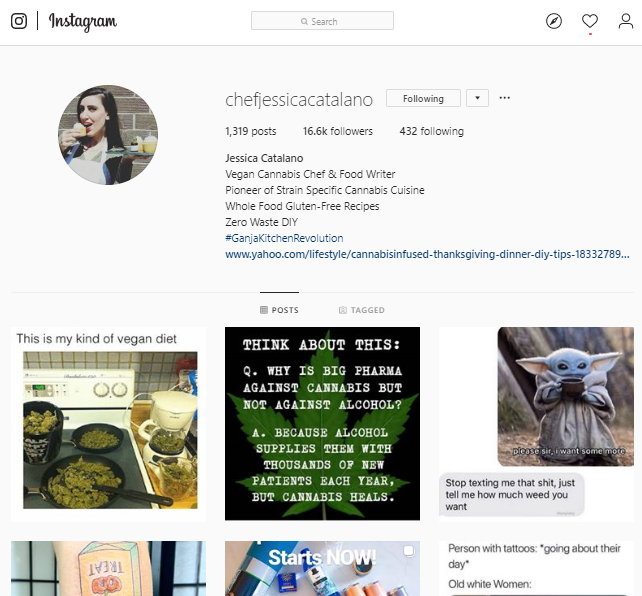 Jessica might fall more into the category of micro influencer, but she's on the rise! Her specialism is Cannabis Cookery and can be found sharing the latest recipes and dishes that's she's put together for her audience. Check out this post on Yahoo where Jessica is showing off some of her Cannabis culinary skills and knowledge.
5 – Viva La Reefers – Coralreefer420 on Instagram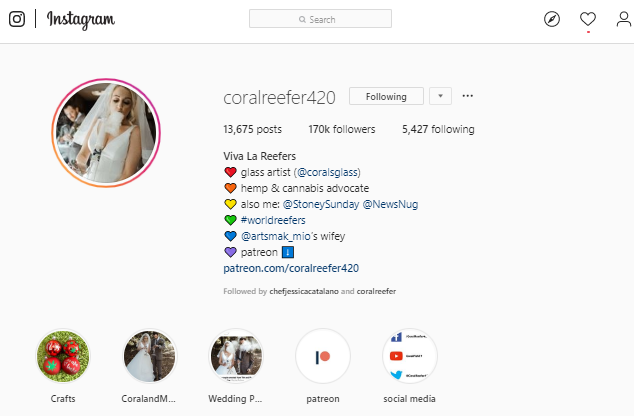 The CoralReefer420 is a glass artist, hemp & cannabis activist and general all round Cannabis Influencer. Her page is full of cool cannabis pictures and imagery from her travels including some nice bud and nug shots too! Be sure to drop her a follow and tag The Vault in any posts you make on the page to give us a shoutout!
5 Famous Stoners
6 – Barack Obama via Wikipedia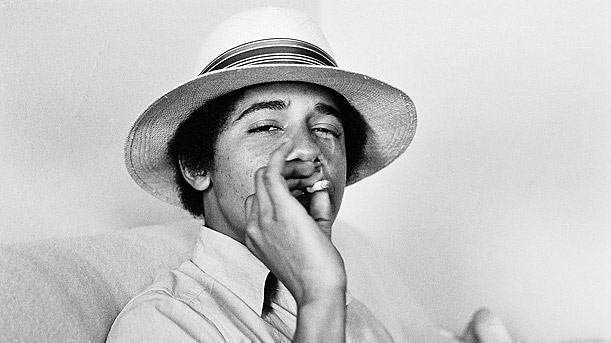 Let's face it, Barack Obama, the former President of the United States, is a pretty cool man! He has a certain presence that just oozes class and sophistication. Even in the above pic you can see it coming through when he's smoking what looks like a reefer. It's well known that he enjoyed a spliff or two with pals back in the day and he didn't shy away from people knowing about this before he became president. Perhaps it even helped him along the way! Who knows, but all we can say is that it adds to his style!
7 – Michael Phelps – Olympic Swimmer on The Huffington Post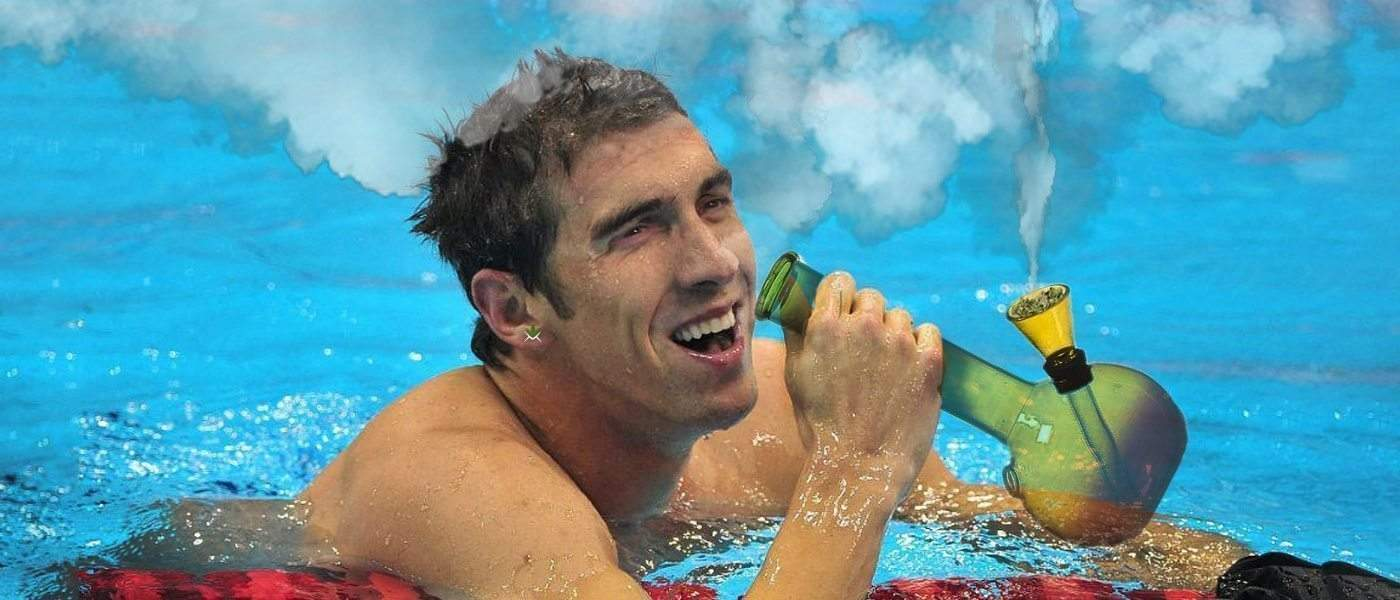 Ok, we got this joke image from Google images, but you get the point! Amazingly, Phelps has won the most Olympic medals than anyone and all this from the backdrop of being a stoner and enjoying some alcohol too! Check the link above to read more from a Huffington Post article of 2017!
8 – Bill Maher  –  American Talk Show Host via Leafly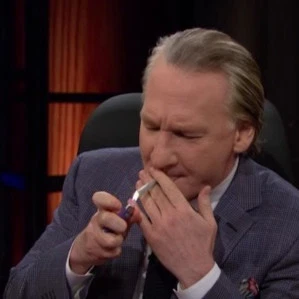 Bill Maher is a pretty great guy and has some pretty great content to view via his TV Shows. Being in that world involves being creative and sometimes Bill struggles with new ideas. When that happens he simply lights one up and away he goes. He once even lit a spliff on live TV to highlight the daft US laws on State by State Cannabis laws! Legend!
9 – Lady Gaga – Rolling Stone Magazine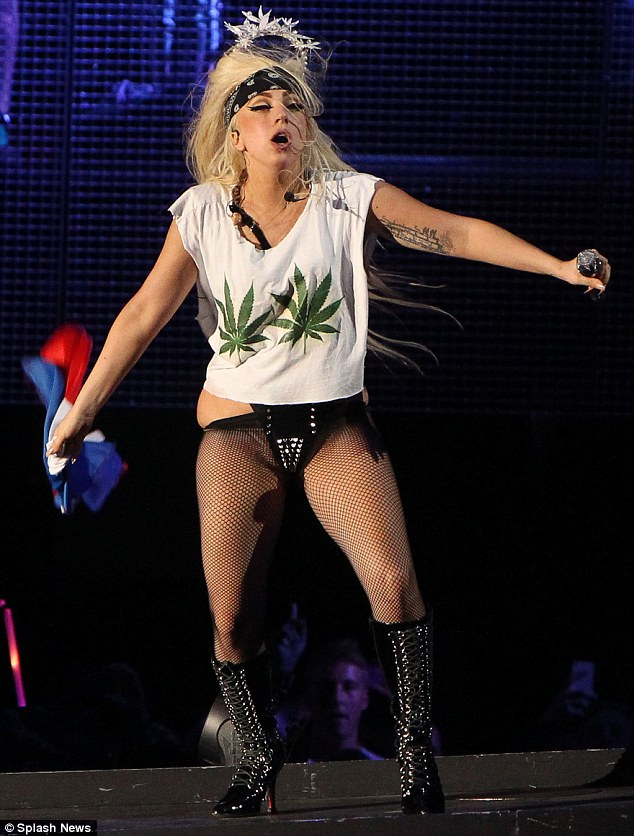 When doing research for this post we didn't expect to see Lady Gaga, but on 2nd thoughts it does make sense. Like Bill Maher above she's quoted as saying she uses it for creativity. She's been a long term fan and used to get through 15 joints a day as a youth. You go girl!
10 – Carl Segan – Why He Liked Pot via Big Think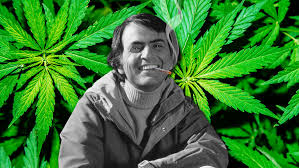 Mr Science, the late great Carl Segan admitted to pot use in an essay he wrote in 1971 according to this post on Big Think! It was and I suppose still is in some areas considered a stigma, so he wrote the essay under the name Mr X. To read more about it click the link.
Summary
We welcome any famous people admitting their Cannabis consumption because anything that gets in the public domain that shows Cannabis in a positive light and being used by normal people without harm can only be a good thing!
Leave a comment below to join in the conversation.
Why not head on over to The Vault Cannabis Seeds Store now and pick up some Cannabis Seeds, whilst taking advantage of the discount code VAULT15 for a whopping 15% discount off your order of Cannabis Seeds.
Newsletter Sign Up
Make sure you never miss another Vault promo – sign up for our newsletter at http://goo.gl/Bt2Ba2
Remember: It is illegal to germinate cannabis seeds in many countries and some remote, less enlightened planets outside the core systems.  It is our duty to inform you of this fact and to urge you to obey all of your local laws to the letter.  The Vault only ever sells or sends out seeds for souvenir, collection or novelty purposes.