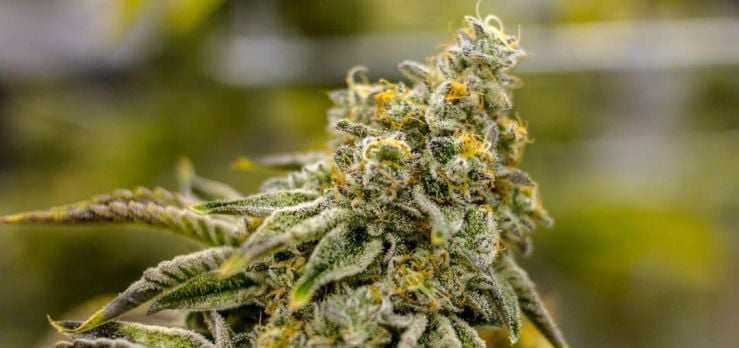 In this series of articles we're going to introduce seed banks, breeders and their most popular strains. Get to know them a bit better, how, when and why they started, what they're about and what makes them going.
Paradise Seeds
Paradise seeds is a Dutch cannabis seed bank, founded in 1994, after 12 years of growing, testing and experimenting with cannabis strains. Since their humble beginning with 5 official strains, including now world known Sensi Star and Dutch Dragon, they have since won more than 25 cups and awards for their work. They continue to innovate and now offer a variety of American genetics in addition to old-school classics in both photoperiod and autoflowering variants.
All of their seeds are organically produced, carefully selected and tested for viability and germination. Most of their strains and stable, vigorous and strong F1 hybrids, developed to grow indoors, or in greenhouses and sunny and warm climates. Suited for both recreational and medicinal use, Paradise seeds offer some of the "top-shelf", connoisseur cannabis strains.
Paradise Seeds continue to bring new and exciting products to the market and they collaborate with many other breeders and cannabis activists – such as Tommy Chong, offering new projects together with Chong's Choice label. They are also known for their contribution to the medical cannabis industry through various charitable projects, such as Daya Foundation and Medical Cannabis Bike Tour.
Some of their most popular strains include:
Wappa – award winning Indica-dominant hybrid with Skunk lineage. Plants usually test at more than 20% THC with yields up to 450g/m2 or 500g per plant and finish in 8-9 weeks. Effects are very strong, fast-hitting and long-lasting – balanced between cerebral and body high, relaxing, uplifting and sedative at higher doses. Flavors are moderate but sweet and fruity with hints of skunk and spices. Aromas are pungent, skunky, earthy with piney and citrusy undertones. Both autoflowering and photoperiod are available.
White Berry – another award-winning Indica-dominant cannabis strain, a cross between incredibly tasty and delicious Blueberry and award-winning classic White Widow. Its growing popularity is mostly due to its high potency, going up to 16-20% THC, sweet and fruity flavor and strong, fast-hitting and long-lasting high. Finishing in just 7 weeks with yields going up to 400-450g/m2 or 500g per plant it's a good choice for both indoors and outdoors. Autoflowering version is available too.
Atomical Haze – Sativa-dominant cannabis hybrid, a three way cross between Original Haze, classic Indian Satia and powerful and potent Afghani Indica. It's known for its fragrant sweet aromas and citrusy flavors as well as strong and long-lasting high. Usually testing at 18-22% THC it will provide for yields going up to 450g/m2 or up to 800g per plant outdoors. Effects are  typical Sativa – energetic, happy, euphoric, uplifting and cerebral.
Sensi Star is an award-winning Indica-dominant cannabis strain, a flagship strain from Paradise Seeds known for its high potency and extreme resin production. Plants produce numerous strong branches, fully covered in buds, producing yields up to 500g per plant or 350-450g/m2. It usually tests at 20-24% THC and finishes flowering in 8-9 weeks. Aromas are best described as pungent – sweet, fruity and flowery with hints of citrus and woods and flavors as citrusy and sweet with spicy and herbal undertones. Effects are balanced between body-buzz and cerebral – strong and long-lasting – uplifting and euphoric at first, transitioning into a relaxing, happy and sleepy.
Mephisto Genetics
Mephisto Genetics' story starts in 2012, when two cannabis enthusiasts – Mitch and Tim decided to leave their urban northern England hometown and replace it with sunny rural hillsides of Catalunya Spain. England was recovering from a financial crisis and its attitude towards cannabis was not much different than now – stuck in the Dark Ages, so moving to Spain, which had a more relaxed attitude when it comes to cannabis and small scale growing seemed like a great idea. They had been experimenting with breeding, more as a hobby and a way of having their own stock to grow than breeding award-winning genetics, mostly due to being confined to small places so Spain offered a way to do it right.
When the guys moved to Spain, their new home was far from a professional setup you see in most commercial cannabis seedbanks, lacking some of the most basic stuff, like proper electricity, running water or internet but it was their place 'in the Sun' nevertheless. They converted the farmhouse cellar and built their first vegetation, flowering and clone and mother plant rooms and started growing. With money being tight, they've spent their first winter cuddled on the sofas near the only fireplace in the farm but they were living the dream they hoped for. Necessity being the mother of all invention, paired with lack of funds, has forced them to come up with their own DIY skills and inventions – one of them being homemade "De-seed-a-tron 3000 v.20" that helped them shorten the time needed for shucking seeds to hours instead of days.
They say that, at moments, the situation was looking more like a combination of Trailer Park Boys and Breaking Bad than a professional cannabis seedbank but with time they get to meet and work with other cannabis growers and breeders located in Spain, such as Karma from Karma Genetics and Jorge Cervantes, legendary cannabis author and activist. What started as a small two-man operation soon grew to a proper company employing people on two continents and selling seeds commercially since 2014. Mitch is still responsible for developing new strains and the 'project' side of things, while Tim is in charge of seed production.
Mephisto Genetics differ from most seedbanks because they openly document the breeding process, inviting fans to watch and help in the process. They don't buy genetics from other people and re-brand it as their own and they typically spend over 5 generations of breeding before releasing a new strain. They are more interested in producing unique genetics with a specific goal in mind than massively producing commercial-crop strains. Typical of this approach is the Artisanal Line, so limited that Mephisto pollinates as few as 3 plants for each of these special strains.
Some of Mephisto Genetics' most popular strains include:
3 Bears OG is an Indica-dominant autoflowering cannabis strain, a cross between Bear OG A.K.A Karma's OG (Karma Genetics) Cut and Triangle F3. Plants usually finish in just 10-11 weeks from germination and provide yields that go up to 75-110g per plant. They stay short with multiple side and lateral branches and grow dense and resin covered buds, often exhibiting dark purple and black coloration and hues. Plants are not the easiest to grow and they do best indoors or in greenhouse environments, so some prior experience is needed to get the best out of them. Aromas and flavors are typical OG Kush with sweet and fruity hints of watermelon and other tropical fruit. Its effects are strong – sedative and relaxing, ideal for nighttime use, leaving you sleepy, happy and hungry.
Alien Vs Triangle Auto is a limited edition F1 cannabis hybrid, a cross between Ripley's OG and Triangle Kush. What started as a freebie seed, soon gathered a huge popularity, mostly due to high resin production and rock-hard buds big as your forearm. It takes 9-11 weeks from seed to harvest with yields around 120-150g per plant, usually testing at ~25% THC. Plants have an open structure which helps with potential mold or mildew issues and do well in both indoor and outdoor setups. Flavors and aromas are fruity and sweet with hints of honey, melon and grape and piney, skunky and spicy undertones. Its effects are well balanced between cerebral and body-buzzed, uplifting, trippy, relaxing and calming.
Sour Stomper Auto is autoflowering Indica/Sativa cannabis hybrid. Grape-tasting phenotype of Sour Crack was crossed with Grapestomper OG from Gage Green to make the F1 version, which was then passed to Mephisto to transform it into the autoflower. Plants usually start as short and squat but they do tend to stretch a lot, easily gaining 3-4x of its height during flowering. Usually finishing in 9-10 weeks from sprouting they will produce up to 120-150g per plant. Buds are dense and hard and fully coated with trichomes. During the end of flowering, most plants will show beautiful shades of blue and purple. Plants have a great bud to leaf ratio which makes them easier to trim and extremely high resin production makes it a good source for various concentrates and extractions. Effets are uplifting and energizing, leaving you happy and relaxed while flavors and aromas are best described as sweet with strong hints of grape.
Cosmic Queen is a Sativa-dominant cannabis strain, a cross between Spacedawg and Chemdogging. Being true to its Sativa genetics, plants tend to grow tall, bushy and vigorous with numerous strong lateral and side branches but will stay below 100cm in most cases. Yields usually go up to 60-120g per plant and plants finish in just 9-11 weeks from germination. For best results it's advised to grow them indoors or in greenhouses as the plants can be a bit on the sensitive side. Flavors are sweet and candy-like with subtle hints of flowers, herbs and spices. Effects are balanced, starting off as uplifting, euphoric and energetic and turning into a relaxing and calming body-buzz that can leave you sleepy or even couch-locked.
Why not head on over to The Vault Cannabis Seeds Store and pick up some cannabis seeds now, whilst taking advantage of the discount codes VAULT15 for 15% of your order total and don't forget to check out our discount cannabis seeds page for all the latest offers, promos and competitions!

Make sure you never miss another Vault promo and sign up for our newsletter at https://www.cannabis-seeds-store.co.uk/the-vault-newsletter
Remember: It's illegal to germinate cannabis seeds in many countries including the UK. It is our duty to inform you of this important fact and to urge you to obey all of your local laws. The Vault only ever sells or sends out seeds, or seed voucher prizes for souvenir, collection or novelty purposes.