The Vault Cannabis Seeds Store are back with yet another great cannabis seeds giveaway this time in partnership with Mega Buds.  Lets start off by learning a bit more about this new and exciting cannabis seeds breeder: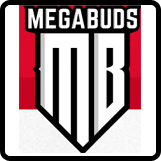 It all started from the same location, a desire to get more out of doing what all lovers of marijuana enjoy.
After the madness of the 2014 Cannabis Cup, the owners of Mega Buds were sitting in a bar in Amsterdam talking about some of the good strains on display.
There were some differences, of course, on which the taste was good, strong and smooth, etc. But one thing that came up again and again was the yield of the varieties on offer; and how much you could get from most strains in general.
Nearly all breeders around the world will give you an idea of what you can get from a plant, but even in nearly perfect conditions, they will never live up to expectations.
This has made them think – how large can a normal grower get a cannabis plant without sacrificing quality?
Here are the seeds that can be won in this cannabis seeds competition: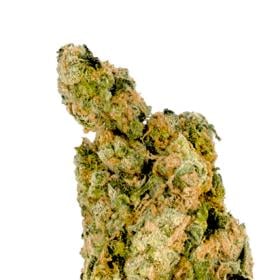 Giant Skittlez Feminized
We loved the amazing, zingy fruit flavour of the original Skittlez and it was well deserving of its multiple cup wins.
But the one area we felt that it needed improving was the yield.
As soon as we got our hands on a clone of the original, we set about making it a true yield master. As we wanted to keep the outstanding taste and aroma, we needed a cross that would simply enhance what was already there and using the classic Critical Mass we were not disappointed.
Giant Skittlez sticks to her more Indica family lines staying reasonably short, even when planted outdoors normally topping out around 6ft, but the buds are something to behold. Stacked in massive clusters thanks to the branching pattern being so close; when she is in the final stages you will see more flowers than leaves.
Buds retain a slightly Purple colour because of the Mendocino in the mother, the leaves are a dark and shiny green, with trichomes covering every available surface.
The effects of this strain are a beautiful balance of high and stoned, an early onset of uplifting feelings rapidly settles down into a more relaxing body stone. You won't be quite "stuck to the couch" but nicely comfortable without a care in the world. In short, when you want the best tasting weed and loads of it, Giant Skittlez has to be your first choice.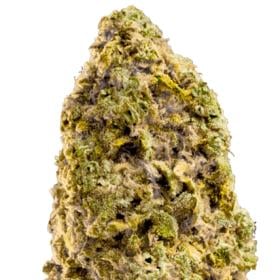 Fast Master Feminized
Everyone wants something massive yielding but which flowers in a shorter 6 to 7 weeks, so we bring you Fast Master
The yields are superb at 700g/m2 indoors and outdoors some of our examples have produced a ridiculous 1.5kg per plant.
Our creation blends Critical Mass with the best phenotype of the fastest Early Skunk finisher we ever laid our hands on. By then back crossing this the Critical Mother and selfing it over 4 generations, we have a beautiful and very hefty lady that would put Usain Bolt to shame!
Fast Master delivers a strong, relaxing, indica high. It's powerful but doesn't knock your socks off. Fast and big isn't enough for you? Well we also wanted Fast Master to be super easy to grow and provide excellent resistance to pests, moisture build–up and other common growing problems.
We think it's the perfect cash cropper and is great for beginners as well as experienced growers. With its rock–hard buds and awesome taste of lemon, pine and lime we're sure you'll love growing it every season.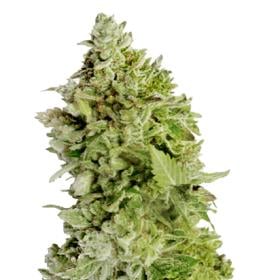 Beast Mode Auto Feminized
When you need to focus and get stuff done then you need a strain that will energize you and make you feel like you are ready to take on the world.
The superior sativa lineage that goes into Beast mode Auto is perfect for a daytime or mood enhancing smoke. Amnesia gives the spiralling cerebral high that inspires creativity, gets you moving and can even have psychotropic effects.
We crossed this legend of the cannabis world with one of the most renowned and effective medical strains: Blue Dream. But where the true mastery of this strains comes through is using Amnesia XXL Auto as the Mother.
This has meant that the yields are off the charts and the whole deal is done within 80-90 days from seed Beast Mode Auto will grow quite tall for an auto, because of its Sativa genetics, with multiple long branches sprouting from the central stem.
Each branch will support its own major cola of thick buds all densely coated with resin.
One of the great advantages of longer stems with thin leaves is that this beast is great at resisting mold and other fungal infections, meaning she is one tough nut to put down! The flavour is something truly special. Rich citrus lemon pledge instantly comes across even in the earlier stages of flowering. As the buds mature and once you break in to a nugget more sweet spice flavours begin to take over. These are also really prevalent in the smoke, cinnamon and incense are immediately noticeable, but on the exhale that slightly piney Lemon zest comes through beautifully.
The strength of this strain is not to be trifled with. If you are expecting lower THC because its an auto, then you are in for a real surprise. THC levels are over 18% and elevated levels of THC-A mean that even the most avid user should take care when taking on The Beast!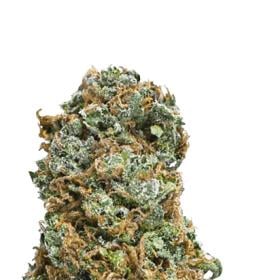 Big Bruce Feminized Seeds
When you want the biggest yield and you don't want to skimp on strength, there is only one place to look – Big Bruce by Megabuds.
We started with possibly the strongest strain on the planet: Bruce Banner #3, using this as our mother we then crossed it with a monster yielding Critical Kush father creating the perfect pairing of strength and size.
THC Levels consistently clock in at 22% and above showing the addition of the Kush genetics have only added to the final package.
This is particularly true when you taste this amazing strain.
The Diesel heritage of the Bruce banner mixed with additional kush makes this a really heavy hitter in the flavour department.
Of course, on top of this the potency means that you know when you have met Big Bruce! An intense hit comes straight in, from the very first hit which will bring on a very satisfying buzz.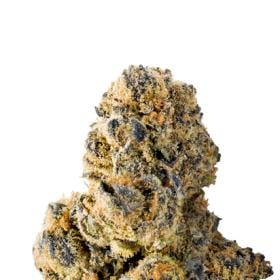 Colossal Purps Feminized Seeds
When we found a particularly potent example of the original Ken Estes GDP, we knew that we were already on to a winner.
Using this as a mother, it was crossed with pollen harvested from one of the finest, yet underrated, strains we have ever known – Elephant Bud.
From this the mighty colossus was born. From the very start, the first generation every plant that was produced was an absolute behemoth. In 4 rounds of stabilization we had a consistent cross that literally blew us away in terms of sheer size and beauty.
This lovely lady is strong; consistently producing 21-22% THC in thick layers upon layers of trichomes that cover every square inch of bud space as well as many of the upper shade leaves.
But she doesn't stop there, the taste and aroma are one of the key features thanks to her outstanding lineage.
Sweet fruity flavors are beautifully complimented with slightly spicy haze undertones in a perfect blend that will have your mouth watering from the get go. A slightly sativa leaning hybrid, Colossal Purps, grows in a classic multi branched shape stretching both up and out.
When grown outdoors it can often reach 3m tall and will be almost as wide so make sure she has plenty of space to fulfil her true potential.
Because of the input from the Elephant bud, the main colas (and yes there will be a lot of them) will dominate the structure, forming huge dense buds and they will need support in the final stages of development.
Indoors, it is definitely important to allow for sideways growth and training will also be key to keep it under 6ft.
Because of its sativa leaning traits and elevated levels of THCA, this lovely lady will create a real feeling of uplifting euphoria, mentally stimulating and active. This means that it is great for mood enhancement and energy so night time use is not recommended unless it's party time!
How do I win some of these Mega Buds? The Competition:
You can enter on your favourite platform below, or even on them all to maximise your chances of winning (only 1 entry will count per platform though)!
Facebook – Prize is 5 x Fast Master – To enter, simply like, comment and share THIS POST.  Let us know your thoughts about Mega Buds and their strains.
Won by Jay Green James.  Please send me a PM on Facebook to arrange delivery of your prizes.
Grasscity – Prize is 5 x Big Bruce.  To enter simply comment on THIS POST.  Let us know your thoughts about Mega Buds and their strains.
Won by Santiago_and_Dunbar.  Please send me a PM on GrassCity to arrange delivery of your prizes.
Roll It Up – Prize is 5 x Colossal Purps.  To enter simply comment on THIS POST.  Let us know your thoughts about Mega Buds and their strains.
Won by f-series.  Please send me a PM on Roll It Up to arrange delivery of your prizes.
IC Mag – Prize is 5 x Giant Skittlez.  To enter simply comment on THIS POST.  Let us know your thoughts about Mega Buds and their strains.
Won by pop_rocks.  Please send me a PM on IC Mag to arrange delivery of your prizes.
Percys – Prize is 5 x Beast Mode Auto.  To enter simply comment on THIS POST.  Let us know your thoughts about Mega Buds and their strains.
Won by grandma 1755.  Please send me a PM on Percys to arrange delivery of your prizes.
Good Luck all, winners will be chosen at random and announced on the 20th of Dec 
No blog entry method this time round folks but feel free to go ahead and leave a comment below about Mega Buds and their strains.
Why not head on over to The Vault Cannabis Seeds Store now and pick up some Discount Cannabis Seeds now, whilst taking advantage of the discount code VAULT15 for a whopping 15% discount off your order of Marijuana Seeds.
Newsletter Sign Up
Make sure you never miss another Vault promo – sign up for our newsletter at http://goo.gl/Bt2Ba2
Legal Disclaimer: The competition winners will have their prizes sent to them via recorded delivery.  If you win the competition but don't receive your prize, we cannot resend competition prizes, so you'll have to raise this with your local delivery service (In the UK, for example, this would be Royal Mail).
Remember: It is illegal to germinate cannabis seeds in many countries and some remote, less enlightened planets outside the core systems.  It is our duty to inform you of this fact and to urge you to obey all of your local laws to the letter.  The Vault only ever sells or sends out seeds for souvenir, collection or novelty purposes.