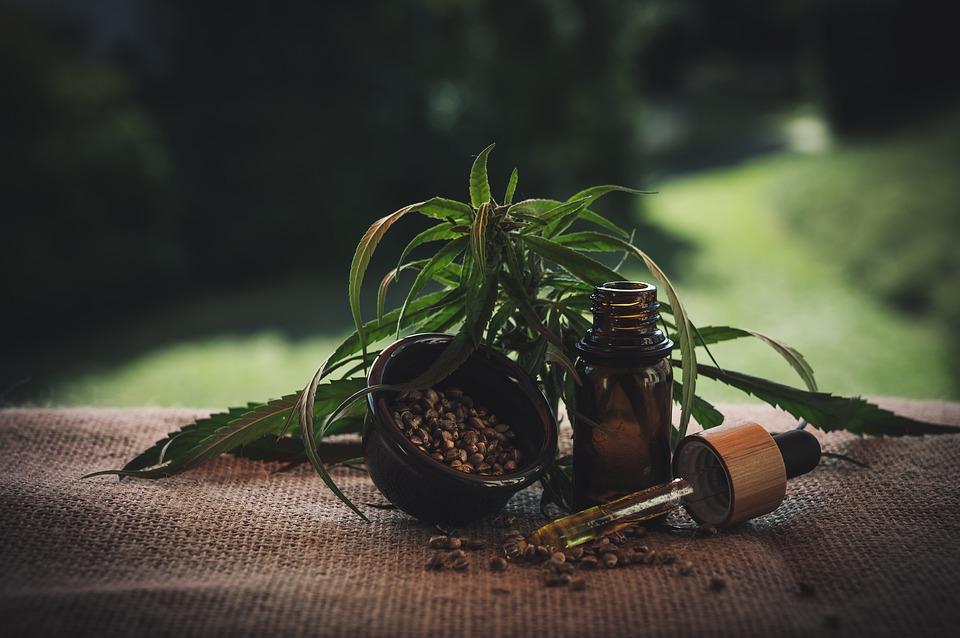 IMAGE SOURCE: https://pixabay.com/photos/cbd-%C3%B6l-cbd-oil-oil-cbd-superfood-4470101/
The latest rage in the cosmetic industry is cannabis. Like in the case of every other industry, it has made its way into; cannabis promises to create an impeccable revolution in cosmetics and skincare too. The hemp seed oil has become a cult following, and more people are interested in experimenting with hemp-based skincare products.
If you love to care for your skin, then you might be aware of the importance of essential oils. Including them in the everyday regimen can give us fabulous skin with unmatchable glow and lustre. Essential oils can help maintain even skin tone, brighten the complexion, remove skin problems such as acne, pigmentation, and discolouration. The constituents work to ensure that we get beautiful skin every day. An extensive range of essential oils is available, each with specific properties, making them most appropriate for achieving outstanding skin benefits. Hemp oils recently joined this list with its amazing nourishing features and other health benefits. Pure hemp seed oil can be your secret to achieving glamorous skin with minimal effort. So how can hemp oil benefit your skin? Let us find out the benefits and how to use it on your face.
Benefits of Hemp Oil for skin
Hemp oil is a derivative prepared from hemp seeds, which are rich sources of essential nutrients such as vitamins, Omega-3, and Omega 6 fatty acids. These nutrients help enrich the texture of the skin and add a beautiful glow to it. The main constituent of hemp oil, when placed as a carrier oil, are Oleic Acid, Palmitic Acid, Stearic Acids, and Linoleic acid. Each of these acids contributes to rectifying the problems in the skin and beautifying it in the process.
It can reduce acne: Acne is among the most common skin problem faced by many people across the world. There are growing reasons for the cause of acne that could be both internal as well as external. Internal reasons include unhealthy food habits, problems with the digestive system, hormonal imbalance, among others. Outside reasons may be cosmetic choices, environmental factors, including pollution, dirt, dust, and heat. Understanding the underlying causes of acne helps get rid of it soon. It will also help reduce future outbreaks.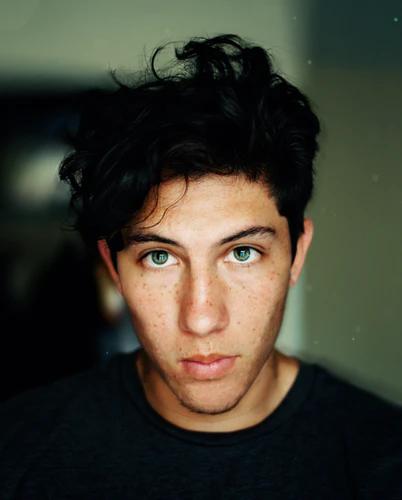 IMAGE SOURCE: https://unsplash.com/photos/d2MSDujJl2g
Hemp seeds and hemp oil are both known for their anti-inflammatory properties. The presence of linoleic acid helps counter skin inflammation, such as in the case of acne. The compound acts with the oil glands and controls the overproduction of sebum. Also, hemp oil can be useful for restoring hormonal balance in the body, and it can help improve digestive health.  Hemp oil can help in resolving the problem of acne from the roots by treating the internal issues in the body. This way, you can not only get rid of acne but also ensure there are no outbreaks in the future.
It can be an effective moisturiser for your face: Our skin radiates when we offer it the right level of hydration and moisturisation. It brings out the natural shine and ensures it remains healthy and supple. Oil is vital for the skin to stay moisturised. Hemp oil contains Oleic acid, which is known for maintaining soft and supple skin. It helps create a smooth texture of the skin. Hemp oil is an emollient, and this helps deliver the required moisture to the skin. It is also a humectant, which means that it can draw moisture from the air and make sure your face receives enough hydration throughout the day. Alternatively, you can make use of CBD bath bombs in your hot baths to deliver all these effects to your skin throughout the body.
It helps treat ageing skin: With age, our skin starts to show signs such as wrinkles, fine lines, dark spots, pigmentation, and discolouration. It indicates that the body is unable to deliver the necessary nutrients to your skin. Using supplements of nutrients required by skin ensures that all the missing nutrients reach your skin. Hemp oil contains a variety of vitamins and fatty acids that can help reduce age signs on your skin. As we age, skin regeneration also slows down. Hemp oil can help enhance the process of skin regeneration, which ensures you have young and supple-looking skin even as you age. The full range of essential amino acids present in hemp contributes to fantastic skin texture and improves elasticity. The antioxidants present in the oil can also reduce inflammation in the body and protect the skin against problems such as premature ageing.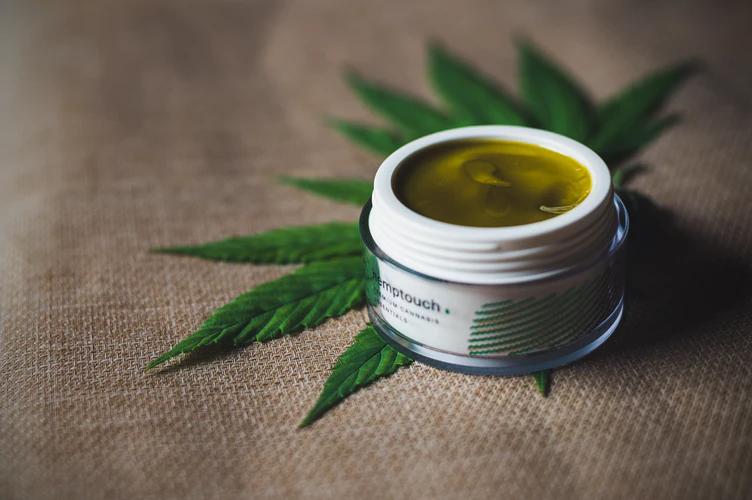 IMAGE SOURCE: https://unsplash.com/photos/uQEr4uWxvJc
It can protect your skin from the sun: Sun damage is among the leading causes of skin problems, including premature age signs. The harmful UV rays tremendously affect the texture and quality of the skin. Sunburns, suntans are other problems that occur due to direct and prolonged exposure to sun rays. While several sunscreen and skincare products are available on the market, there are very few that can effectively provide protection and solution to the damaged skin. Hemp oil is rich in antioxidant properties that not only help reverse the damages caused by the sun but can also offer protection to reduce further damages from such situations. It can control free radical damage that visibly resolves problems of sun damage.
It can be the best companion for your sensitive skin: If you have sensitive skin and are prone to damage and allergic reactions, hemp oil might be your go-to ingredients for all skin problems. The nutrient profile of hemp oil helps in creating a soothing effect on your skin and reduces problems, such as skin redness. It can be the best natural ingredient to use for your skin, as it will not cause any inflammation or allergic reactions. It can control the level of damage caused due to environmental stress and ensure you enjoy bright and beautiful skin throughout.
How to utilise the benefits of Hemp oil for your face
Whisk up a hemp oil mask: Hemp oil has cleansing properties that help remove excess oil from clogging your pores. Hence hemp oil makes up the perfect ingredient to add to your night-time face mask. It can also enhance moisture in your skin and ensure it radiates. Start by preparing a face mask, either using kitchen ingredients or going for your favourite off the shelf product. Add a few drops of hemp oil to it before you apply to your face. The oil will add moisture to your skin to make it soft and supple when you wake up in the morning.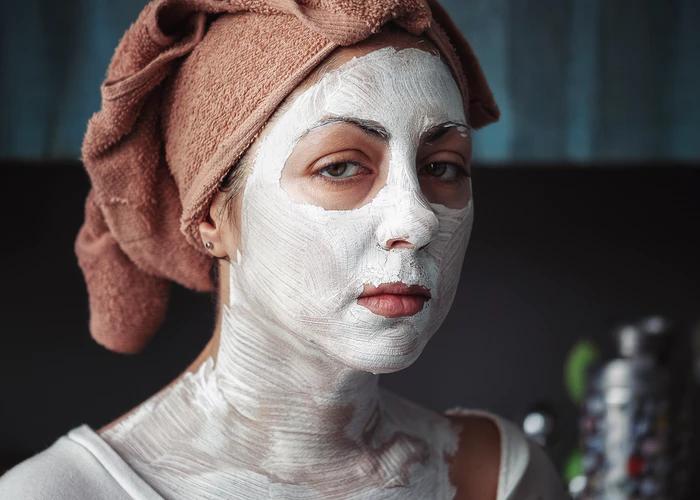 IMAGE SOURCE: https://unsplash.com/photos/n1fRY4nWg7o
Use it as a makeup remover or cleanser: Proper cleansing is among the most critical steps in skincare to get a flawless skin. Hemp oil can be a crucial ingredient to use for cleansing your skin. It follows the "like dissolves like" rule and helps eliminate the oil and dirt clogging your skin. Also, hemp oil can act as an efficient makeup remover. It can remove the oil and wax deposits from the use of makeup, opening the pores in the process and letting them breathe. This step ensures your skincare products reach deep enough to be beneficial. Instead of adding hemp oil to your mask, you can also cleanse using the same before applying the mask to open the skin pores and make the mask more effective.
Use it for a steam facial: Steam facial helps open the pores of your skin and bring out the youthful glow. Face massages, in general, enhance blood flow and bring radiance to your skin. The use of hemp oil can deliver anti-bacterial and anti-inflammatory properties that control problems such as acne. The presence of omega acids and other nutrients moisturises your skin apart from improving blood circulation in the area. Regular face massages can improve skin elasticity and aid in getting an even skin tone.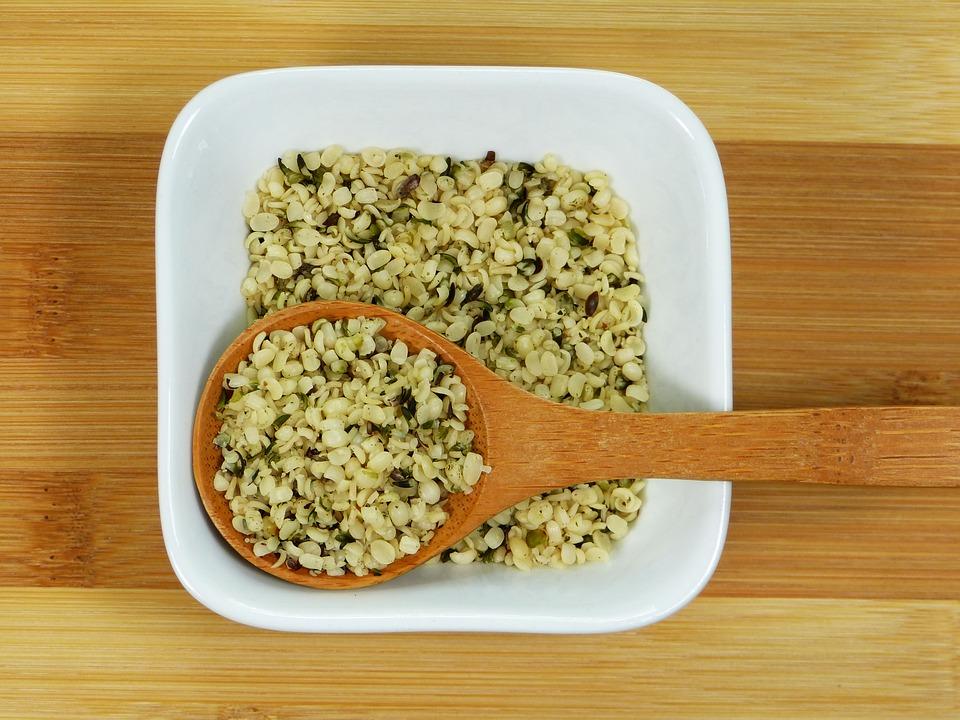 IMAGE SOURCE: https://pixabay.com/photos/cannabis-seeds-hemp-raw-bio-3894009/
You can get high quality CBD products from cbdoil.co.uk. You can also include hemp oil in your diet to rectify underlying health problems that might be causing these skin troubles.  Add a few drops to your meals to get various health benefits along with gorgeous skin.
Why not head on over to The Vault Cannabis Seeds Store now and pick up some Discounted Cannabis Seeds, whilst taking advantage of the discount code VAULT15 for a whopping 15% discount off your order of Cannabis Seeds.
Newsletter Sign Up
Make sure you never miss another Vault promo – sign up for our newsletter at http://goo.gl/Bt2Ba2
Remember: It is illegal to germinate cannabis seeds in many countries and some remote, less enlightened planets outside the core systems.  It is our duty to inform you of this fact and to urge you to obey all of your local laws to the letter.  The Vault only ever sells or sends out seeds for souvenir, collection or novelty purposes.