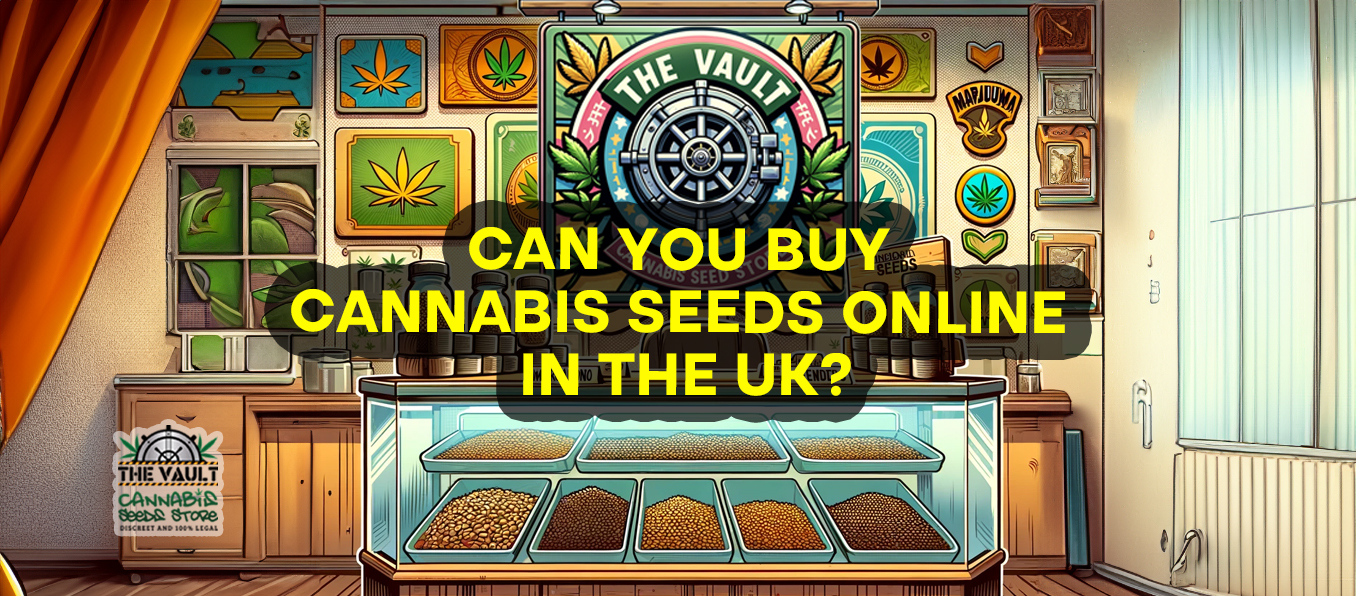 Hey there! If you're delving into the world of cannabis in the UK, you might be wondering about the ins and outs of getting your hands on some quality seeds. And guess what? The online marketplace has become a thriving hub for cannabis enthusiasts.
But before we get too excited, let's talk legality.
Can you buy cannabis seeds online UK? Yes, it is. In the UK, it's completely legal to buy and own cannabis seeds.
However, it's a different story when it comes to growing them, as this can lead you into murky legal waters. Understanding this distinction is key to navigating the cannabis seed market in the UK.
The Online Advantage: Why It's the Best Place to Buy
Why should you buy your cannabis seeds online? Firstly, it's all about convenience and discretion. You can browse a vast array of strains and options from the comfort of your own home, without having to worry about prying eyes. Online stores like The Vault Cannabis Seeds Store often have a more extensive selection than physical shops, offering everything from high THC powerhouses to CBD-rich strains, catering to all tastes and needs. Additionally, detailed product descriptions and reviews can help guide your decision, ensuring you find the perfect match for your cannabis aspirations.
The Vault Cannabis Seeds Store: A Cut Above the Rest
We are a big deal in the UK cannabis seed scene since the 2010s. We're known for our extense and exceptional range of high-quality seeds, catering to all preferences and experience levels. What makes us stand out? Our commitment to customer satisfaction. We offer detailed strain information and expert advice, and our customer service is second to none. With us at The Vault, you're not just buying cannabis seeds; you're buying peace of mind.
Online Shopping: Safe, Secure, and Simple
The safety of online transactions is a top priority for us. We ensure that all transactions are secure and your personal information is kept confidential. Our website is user-friendly, making your shopping experience smooth and hassle-free. On top of this, we offer various payment options to suit your preferences, ensuring a seamless transaction from start to finish. For that, check our payment options.
Shipping and Delivery: Getting Your Seeds to You
Now, let's talk about getting those seeds to your doorstep. At The Vault we understand the need for discreet and efficient delivery. We offer stealth shipping options, ensuring your privacy is maintained. Our delivery times are clearly stated whether they are national or international. You'll be kept in the loop throughout the shipping process, so you know exactly when to expect your precious cannabis seeds.
The Vault's Customer Support: There to Help You Grow
Good customer support is essential, especially in a niche market like cannabis seeds. Our customer support team is knowledgeable, friendly, and always ready to assist. Whether you have questions about a specific strain or about how to place an order, we are just a message or call away.
Supporting British Businesses: Why It Matters
Choosing a British company like The Vault has its perks. You're supporting a local business, which in turn supports the local economy. Moreover, British companies have a better grasp of the legalities and nuances of the UK market, providing a service that's not just about selling
Newsletter Sign Up
Make sure you never miss another Vault promo – sign up for our newsletter at https://www.cannabis-seeds-store.co.uk/the-vault-newsletter
Remember: It is illegal to germinate cannabis seeds in many countries including the UK. It is our duty to inform you of this fact and to urge you to obey all of your local laws to the letter.  The Vault only ever sells or sends out seeds for souvenir, collection, or novelty purposes.