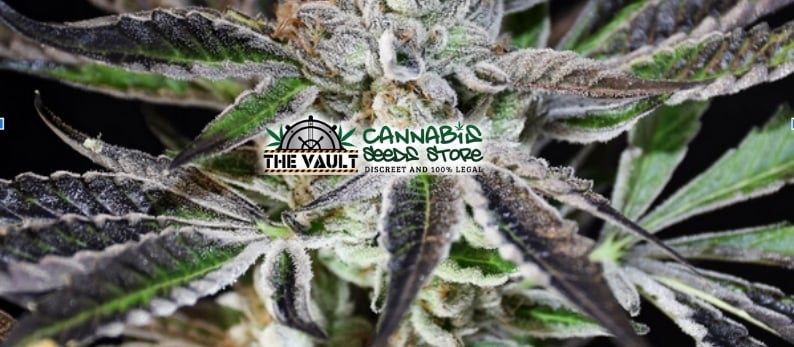 Feminised breeding has revolutionised the growing world. It has made growing faster, cheaper, easier and generally better. It was designed to make cultivating crops a generally more enjoyable experience, especially for beginner growers. It can be difficult dealing with male plants, especially for anyone working with a small crop. We are going to cover the very basics of the complex undertaking that is feminised growing.
What Are Feminised Seeds? 
Feminised seeds will only grow into female plants which have several benefits. Firstly sexing the plants can be tricky, especially for new growers. If we miss a male plant in amongst the females we can end up with some pretty sticky situations on our hands. We don't need the lady buds being messed about with. When we remove the males from the situation that is simply one fewer stress growers have to deal with. This is likely one of the primary reasons that feminised seeds have become so popular.
History 
The first feminised plants were created using a hermaphrodite plant and a female. The hermaphrodite plant was able to produce male flowers when she was stressed out, and these flowers could then be used to fertilise another female. The breeders used light cycles and pruning to push the plant into producing the male flowers. This is how it was originally done, but now there are far more effective and simple ways to ensure seeds will be feminised.
Pros of Feminised Seeds 
As I already said they take away the guesswork when we separate the male and female plants. Of course, there are ways to tell the difference but it's still an absolute pain.
Space is a factor, especially for those who don't have a lot of it. Plants won't let us know their sex until the flowering period, so we have to give them all space in our crop. Once we find out that around half of the plants are male we need to get rid of them, leaving space that could have been used by other females.
The males don't only take up growing space but they take up resources that could be used to help the females grow up big and strong.
Financially feminised seeds certainly make sense for anyone who has no plans to breed their own seeds. Breeders would separate the males from the females and keep the males for their pollen. Non-breeders just get rid of the males and are just throwing out half of the seeds they have paid for.
Cons of Feminised Seeds 
Feminised seeds have the potential to have weaker genetics due to how they are bred. This can mean taller skinnier plants that need a little more support and possibly lower quality buds. However, with the many advancements in feminised breeding, this is rarely an issue now.
How Does Feminised Breeding Work? 
These days feminised breeding is much more of an art form. There are a few different techniques that are used to convince females to create male pollen. First of all, choose the absolute best or favourite female plants to act as a parent.
Colloidal Silver 
This method uses a distiller water-based solution that contains microscopic particles of silver. Colloidal Silver is often used by those who prefer alternative medicine to deal with burns and to stimulate digestion. When this solution is applied to a plant it will force the female to produce pollen sacks.
The female plant needs to be misted daily with the solution, which can be purchased ready to use. It will usually take around two weeks for the pollen sacks to form on the female plant. Once the pollen sacks start to open up it is time to harvest them. This pollen is collected and then applied to another female who is at least two weeks into her flowering cycle.
Six weeks later the mother plant will show swollen calyxes full of feminised seeds that are ripe and ready to harvest. Once the plants have been sprayed they are no longer smokeable. They will need to just be breeding plants, as buds covered in colloidal silver will have absorbed most of the solution and will not be safe to smoke.
Rodelisation 
This method is a little easier and more accessible than colloidal silver but it's often isn't as effective. There is only a certain amount that can be done by the breeder. The plant needs to do its part and react to the way it is being treated which isn't always reliable. Essentially the way that this works is that the female plant is trapped in the flowering stage. She needs to be kept there for quite a while after she would usually be harvested. The stress of this causes the plant to create the same pollen sacks which are then used on a female.
Though this method is natural and simple it is far from the most reliable feminisation method.
Cloning
This is another method that is less often used than the first two. Cloning a female plant is another way to ensure that the plants in the next crop will be female. However, this is not a method of creating feminised seeds.
Harvesting Pollen 
The easiest way to harvest the pollen from the females is to use a piece of plastic or card to catch the falling pollen from the plant. Ideally, we will catch almost all of the pollen, but if we are struggling with a flat surface it is also possible to use a plastic cup.
Pollinating the Mother Plant 
Once the pollen has been collected we can take a light and soft paintbrush and dip it into the collected pollen. Then gently apply the pollen to the selected flower while ensuring that we keep plenty of pollen on the brush. It's best to cover the flower completely to ensure full pollination.
Feminised breeding can be perfect for a wide variety of breeders and growers if they have the time and the expertise to go through with it. As always, we must do plenty of research.
Remember: It is illegal to germinate cannabis seeds in many countries including the UK.  It is our duty to inform you of this fact and to urge you to obey all of your local laws to the letter.  The Vault only ever sells or sends out seeds for souvenir, collection or novelty purposes.
Make sure you never miss another Vault promo and sign up for our newsletter at http://goo.gl/Bt2Ba2
*Image via Unsplash