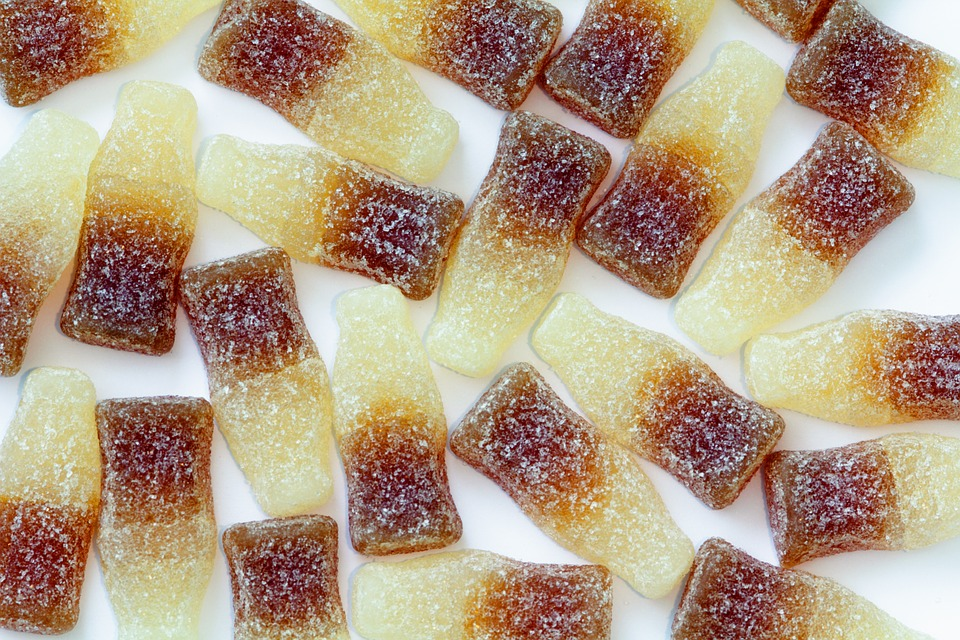 With the turn of a new decade, social, political, and environmental changes have made their way into our lives. With so much going on, it becomes a bit overwhelming for all of us. So what does it bring with it? Well, a lot of stress to start with, and then thoughts to find a particular solution to it all. The whole scenario makes an individual overthink and eventually result in burning out. Thus, at times it is vital to sit back and re-energize the senses. With increasing stress, people tend to look at natural remedies to destress.
CBD is one such natural alternative that is slowly gaining traction. Its lack of side effects is making it popular among the masses. With the rise in demand for CBD products, manufacturers are coming up with new and exciting alternatives. One such exciting line of products is vegan CBD products. You can find vegan CBD products in the form of CBD oils, balms, edibles, etc. Going through the CBD product reviews on herbonaut before you buy any CBD product can help you make an informed decision.
Many reports show how CBD helps in treating anything from social anxiety to seizures. This excellent ingredient is derived from the hemp plant and tends to calm your senses and makes you feel at ease and relaxed. Undersigned are seven cruelty-free products to find serenity amidst the on-going tense environment around you in 2020.
1.  Premium CBD Gummy Bears
Have you ever heard the song that goes by the name of 'Sweet Jane'? No? Well, you have many solid reasons to murmur it now. These sweet CBD Gummy Bears are gelatin-free and can help you cope up with social anxiety. While the sun is up and stress is looming large over your conscience, you wouldn't want to miss out on the benefits of these gummies, as suggested by its makers. Some of the benefits of these CBD gummy bears include fighting fatigue, stress, and discomfort.
2.  Buddha Tea's CBD Peppermint Teas
Since stress-free routine is a myth nowadays, you can still think about getting to work or start your day without any hassle. All you have to do is brew a cup of Buddha Tea's CBD Peppermint Tea. The peppermint essence present in the tea possesses medicinal properties making your system ease down a mile and, in the process, helps in reducing stress. With this CBD Peppermint Tea, you'll take no time to get back into the level-headed game of yours.
3.  CBDFx CBD Gummies
Are you overwhelmed with the present state of the planet? You can never make plans to fight uninvited hectic moments in the day, isn't it? These things ought to land us with sudden stress. To help yourself come out of such a situation, we have gummies from CBDFx. You may want to check the three different kinds of CBD gummies on the site. With a pleasant blend of L-theanine, lemon balm, and hemp extracts, these CBD gummies encourage calmness without any drowsiness.
4.  Plant People Be Calm Capsules
Made of flower extract, albizia bark, Avena sativa, holy basil leaf extract, and Schisandra berry extract, Be Calm Capsules are formulated with CBD and adaptogenic herbs and are grown regeneratively. Plant People Be Calm Capsules help in soothing stress and enhances the balance of your body and rejuvenates your mind and body.
5.  Shea Brand Natural Pain Reliever
Ever thought about topically finding a solution for pain? This shea butter moisturizer carries the CBD into the body and provides relief from the much-needed soreness, muscle aches, irritated skin, and chronic joint pain. This pain reliever is made with nourishing and clean ingredients such as arnica oil, eucalyptus, organic shea butter, and ginger.
6.  Homemade Organic CBD Balm
With 2020 making its mark with a busy start, your energy might be catching up and would require some soothing at the end of the day. Even if you are tired of wrapping all the gifts, and the stiff muscles on your neck's rear side would not let you work, do not bother as the homemade organic CBD blam is made just for you. All you need to do is apply it over the stretched muscles and aggravated patches. The shea butter, coconut oil, hemp seed oil along with CBD will provide you with a soothing effect.
7.  Topical Pain Relief Cream
The pain relief cream uses raw hemp oil as an ingredient. You can use the cream directly on inflamed and sore muscles for maximum effect. All you have to do is, apply the cream topically every 4-6 hours in the day for immediate relief. This topical pain relief cream is formulated with peppermint, a cocktail of cannabidiol, willow bark, and aloe.
Final Thoughts
We tend to stress out right before a big day, even if we have what it takes to be called a sorted being. Stress never comes calling your name; rather, it looks for situations where you have the load – be it family dependencies, or a demanding job. Long term use of conventional medications can cause serious side effects. On the other hand, many trials performed by clinics show significant evidence of CBD's effectiveness.
So, if you are suffering from anxiety, chronic stress, or muscle pain due to stress and workload, consider amplifying your treatment methods with these vegan CBD products. However, it would be wise to consult a doctor to know the right dose for yourself.
Buy CBD Seeds from The Vault using discount code VAULT 15 for 15% off in the cart!
Newsletter Sign Up
Make sure you never miss another Vault promo – sign up for our newsletter at https://www.cannabis-seeds-store.co.uk/the-vault-newsletter
Remember: It is illegal to germinate cannabis seeds in many countries including the UK.  It is our duty to inform you of this fact and to urge you to obey all of your local laws to the letter.  The Vault only ever sells or sends out seeds for souvenir, collection or novelty purposes.