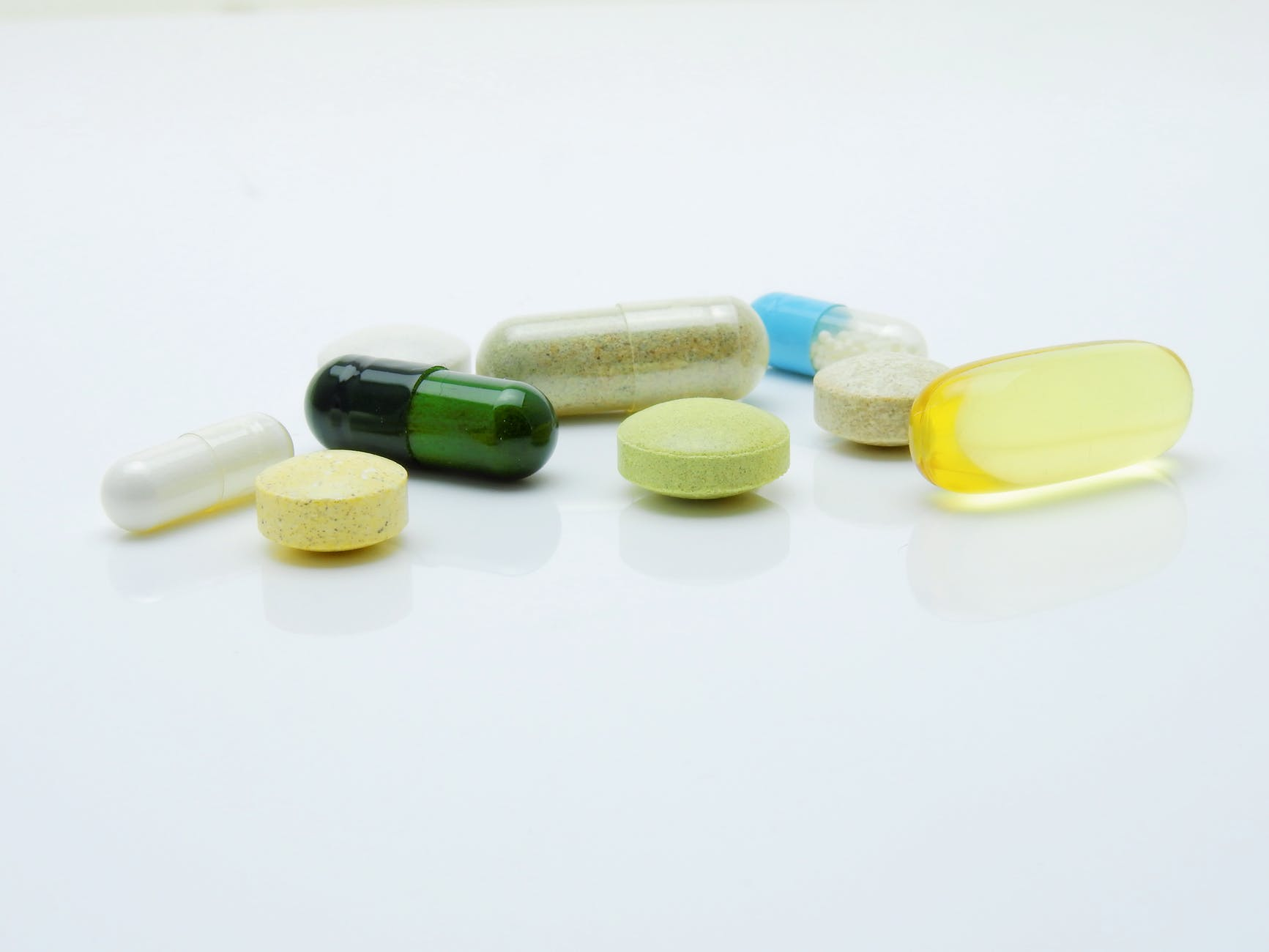 https://www.pexels.com/photo/close-up-photography-of-pills-161688
Cannabidiol is a chemical compound found in cannabis or hemp plants. CBD has been making the headlines in the last few years because of its numerous and wide-ranging health benefits. Individuals and doctors are waking up to the many reasons why taking CBD is right for you.
From heart health to regulating sleep patterns to clearer skin, taking CBD can help you in a bunch of different ways. In this article, we'll go over why taking CBD is probably a good idea, as well as briefly covering the main ways people can take CBD.
We'll also focus on CBD capsules, explain a little about what they are, and drill down into the five main reasons why CBD capsules might be beneficial for you.
             Health benefits of CBD
CBD helps treat various ailments. There are plenty of scientific studies out there showing the wide range of health benefits associated with taking CBD.
CBD is an anti-inflammatory and helps with reducing the risk of heart disease and stroke.
It's also effective at alleviating stress and reducing anxiety.
CBD improves sleep quality and quantity.
It has shown a lot of promise in helping people who have epilepsy and seizures.
             Different ways to take CBD
People take CBD in lots of different ways. Some people apply it topically on their skin.  CBD is popular in hand creams, oils, balms, and other skincare products.
Some people vape CBD using an e-cig or vape pen. You can get CBD vape liquids with different additives and flavours.
CBD tinctures can be taken sublingually. They show immediate effects and are a discreet way to administer CBD into the body.
These days CBD is also available in capsule form. With capsules, it's easy to monitor the dosage and it's also a discreet and easy way of taking CBD.
Let's find out more about CBD capsules-
CBD capsules
CBD capsules look like any other food supplement capsule and can be taken via the mouth and swallowed. You can find easy to swallow capsules on https://www.cbdoil.co.uk/.
There are plenty of benefits to taking CBD in a capsule, and we cover each in more detail below.
             1. Control
One of the downsides of dosing CBD oil with an oral dropper or topical cream is that it can be challenging to control the dose. CBD is such a concentrated, high-strength compound that some people want to be in control over how much or little CBD they take.
Taking CBD capsules is an excellent way to monitor and control your CBD dose. CBD capsules are measured to the exact milligram, so all you have to go is buy the right dose and follow the instructions.
             2. Convenience
CBD capsules are perfect for people who want a simple, discreet method of getting their CBD. Bottles of CBD have a tendency to leak once opened and can easily make a mess if you're travelling with CBD.
Another good thing about CBD capsules is that you can keep them with your other vitamins and supplements. Taking them together is an excellent way to maintain your regime and reduce the risks of missing doses.
             3. Taste
CBD oil can have a pretty distinct taste. Full-spectrum and broad-spectrum CBD oil contain terpenes and flavonoids which have intense grassy, strawlike flavours and odours, which can cause aversion to many people.
If you aren't a fan of the taste of CBD oil, then you might want to get CBD capsules. Just swallow the CBD capsule with some water like you would any other vitamin pill or supplement capsule and enjoy the benefits of CBD without any nasty taste.
             4. Few adverse side effects
CBD capsules are an excellent choice for alleviating many difficult health challenges. Numerous studies show its beneficial properties for many conditions, both acute and chronic. CBD capsules also have few adverse side effects associated with them, making them ideal for all age groups.
First of all, CBD isn't addictive. Many of the pharmaceutical drugs that get prescribed for things like stress, anxiety, and sleep are addictive. This can make it difficult to come off once the condition is treated. Thus they can wreak havoc in a person's daily life. CBD gives benefits without the danger of getting dependent on it.
CBD isn't psychoactive. This means it doesn't get you high or stoned. CBD capsules don't alter your state of mind, other than mild relaxation and some help sleeping.
Many pharmaceutical drugs come with adverse side effects. These can include things like insomnia, nausea, dizziness, and headaches, as well as more severe side effects like mood swings, depressions, and an increased risk of a heart attack.
In contrast, CBD capsules have few adverse side effects. Most people only experience the benefits of CBD. However, some people may experience drowsiness or other changes in alertness and decreased appetite. A tiny minority of people experience irritability, diarrhoea, and changes in body weight. All in all, these effects are short term and not severe.
             How to take CBD capsules?
Most people take their CBD capsules with water. You should take CBD capsules with food to aid with digestion and help your body process the compound. Taking CBD capsules with foods that are high in fat help increase bioavailability and increase the absorption of CBD by your body.
If you're just starting, you should begin with a low dose (10-20mg) and increase slowly over time. Finding your optimal dosage is up to you and usually takes a bit of trial and error to find. If you're worried about taking CBD, talk to your healthcare provider about introducing CBD capsules into your health regimen.
             Final Thoughts
So, there we have it. From numerous health benefits to increased control, added convenience, better taste, and fewer adverse side effects, CBD capsules are helping many people improve their life and wellbeing. It's time you add CBD capsules to your daily routine and find out whether or not they're right for you.
Why not head on over to The Vault Cannabis Seeds Store and pick up some cannabis seeds now, whilst taking advantage of the discount codes VAULT15 for 15% of your order total and don't forget to check out our discount cannabis seeds page for all the latest offers, promos and competitions!

Make sure you never miss another Vault promo and sign up for our newsletter at https://www.cannabis-seeds-store.co.uk/the-vault-newsletter
Remember: It's illegal to germinate cannabis seeds in many countries including the UK. It is our duty to inform you of this important fact and to urge you to obey all of your local laws. The Vault only ever sells or sends out seeds, or seed voucher prizes for souvenir, collection or novelty purposes.