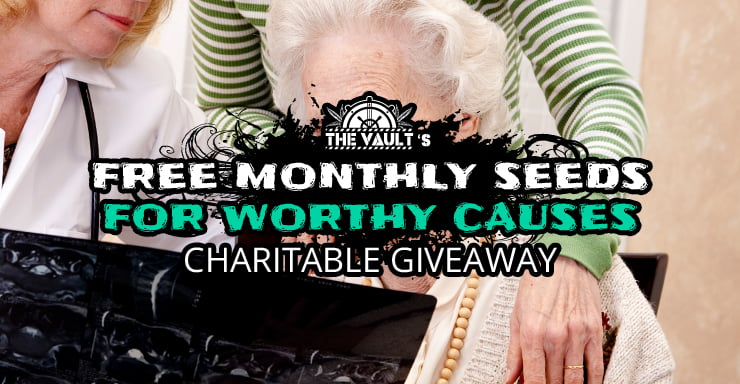 A charitable giveaway

As all of our buddies know, The Vault is more than just a leading cannabis seeds store: We're a bunch of human beings that really care about the greater good of the global cannabis community – and who believe that what goes around, comes around…
Do you have a good cause that we can donate medical seeds to?

At The Vault, we get all kinds of messages from happy customers, loyal fans and people from all walks of life. Among these interactions, we encounter many people who could benefit from a helping hand…
• We hear from people who are seriously ill, with no means to treat their symptoms without receiving charitable contributions from caregivers.
• We hear from those whose loved ones are unable to get the medicine they need.
• We hear from veterans whose only solace from PTSD can be found in nature's miracle herb…
Few can argue against the fact that Medical marijuana seeds can offer a real lifeline for those in dire straits: And with this in mind, The Vault is proud to announce the arrival of our latest monthly giveaway…
Introducing free monthly seeds for worthy causes
Here's how it works:

• The Vault will be giving away free medical seeds right here on a monthly basis.
• The winners will be picked at random, to keep things fair
• We are counting on the ethical nature of the community to shine through and only those who need the seeds the most, or who know someone in genuine need to enter this monthly giveaway.
• Prizes will be announced at the start of each month.
• Each winner will also receive a free T-Shirt.
How to enter the giveaway

If you could benefit from free medical marijuana seeds, all you have to do to enter the monthly giveaway is leave us a comment on this thread: That's it!